With the rapid development of information technology in the new era, network communication has long been an indispensable element in human daily life. In the era when the communication network replaces the old communication mode, the communication network itself is also pioneering new development directions, focusing on the integration of diversified wired and wireless communication methods, and promoting the continuous development of the communication network service industry. As the material and cultural needs of the people's growth increase, communication networks must also strengthen their own development strategies to meet the higher demands of people in modern or living standards.
In this electronic enthusiast network, we specially prepared the most popular hot TOP20 for the majority of netizens, and explored the development trend of communication network/mobile communication, cutting-edge technology and popular application analysis.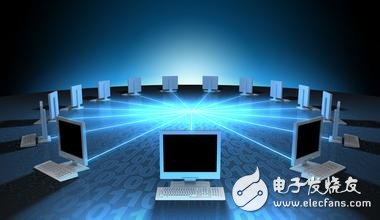 TOP1: Huawei P7 dismantling: ultra-thin body, slightly less than 4G battery life
On May 7th, Huawei released the world's thinnest 4G mobile phone, featuring a slim and stylish appearance. The body of the mobile phone is only 6.5mm thick. It also has a good quad-core configuration and a large number of domestic Huawei chips.
At present, the domestic price of Huawei P7 is 2888 yuan. On May 8th, Huawei Mall, Jingdong, Tmall Huawei flagship store, Suning Tesco, Gome Online, No. 1 store, and Amazon's seven e-commerce platforms have started pre-sale simultaneously.
Huawei P7 is equipped with a 1.8GHz Hess Kirin 910 quad-core processor with 2GB RAM + 16GB ROM. The rear 13 million Sony's latest flagship back-illuminated IMX214 lens, with a single-reverse camera-class independent ISP, the full optimization of hardware and software, will allow users to have a new definition of mobile phone camera.
TOP2: Domestic 4G mobile phone chip: MediaTek/His/Lianxin is the most prominent
Since the official licensing of 4G TD-LTE at the end of last year, it has had a great impact on domestic 4G chips. Although China Mobile's 4G terminal policy has suddenly turned and is still vacillating, the progress of each of the five-mode chips is still quite good. It is most prominent in MediaTek, Haisi and Lianxin. MediaTek uses the price of cabbage to compete with Qualcomm, while Haisi is looking at the third party to break the news in the fog, while the core is the whole line of mobile phones and tablets. Overall, in terms of 4G, Qualcomm is still in a leading position, but domestic manufacturers are catching up.
TOP3: nRF51822: Introduction to Bluetooth Low Energy and 2.4GHz Patent SoC
The nRF51822 is a powerful, flexible multi-protocol SoC ideal for Bluetooth® low-power and 2.4GHz ultra-low-power wireless applications. The nRF51822 is built on a 32-bit ARM® CortexTM M0 CPU with 256kB flash + 16kB RAM. The embedded 2.4GHz transceiver supports Bluetooth low power and 2.4GHz operation, with the 2.4GHz mode being wirelessly compatible with Nordic Semiconductor's nRF24L family.
TOP4: Resolving 4G quality problems? LTE test out of the trick!
With the active deployment of 4G networks by domestic operators, 2014 has also ushered in a major outbreak of the LTE industry. As an important part of the industry chain, LTE test companies are facing many new challenges and market opportunities in the face of new demands emerging from the market.
TOP5: From shallow to deep, Bluetooth 4.0/BLE protocol stack development strategy (1)
Bluetooth Low Energy, referred to as BLE. Bluetooth low energy wireless technology uses many intelligent means to minimize power consumption.
The Bluetooth low energy architecture consists of two chips: a single-mode chip and a dual-mode chip. The Bluetooth single-mode device is a new chip in the Bluetooth specification that only supports Bluetooth low energy technology - part of a technology optimized for ULP operation. The Bluetooth single-mode chip can communicate with other single-mode chips and dual-mode chips. The latter needs to use the Bluetooth low energy technology part of its architecture to send and receive data. Dual-mode chips can also communicate with standard Bluetooth technology and other dual-mode chips that use traditional Bluetooth architecture.
TOP6: Detailed explanation of mainstream Bluetooth BLE control chip (5): Dialog DA14580
Dialog's SmartBond DA14580 Bluetooth Smart System-on-Chip (SoC), the world's lowest power and smallest footprint, extends the battery cruising time of smart phone accessories with applications or computer peripherals compared to competing solutions. Times. The chip is designed to wirelessly connect a keyboard, mouse or remote control to a tablet, laptop or smart TV; enabling consumers to use innovative applications on smartphones and tablets Connect with watches, wristbands or smart labels to achieve various functions such as "self-assessment" of health and physical condition, and finding lost keys.
TOP7: Development of home smart remote control based on Android mobile phone WiFi
Due to the low price and mature technology of infrared remote control, many smart home appliances are still widely controlled by infrared remote control, including TV, air conditioner, DVD player, TV set-top box and so on. However, with the increase of smart home appliances in the home, the number of infrared remote controls is also increasing. The number of remote controls used in a home is as small as a few and more than a dozen, which brings three major problems:
(1) A large number of remote controls give users inconvenience in use and management;
(2) The disposable alkaline battery used in the infrared remote control will cause great harm to the environment after being discarded;
(3) After the remote control is accidentally damaged, it is difficult to find a matching remote controller.
TOP8: Indoor positioning business opportunities are getting hotter Bluetooth/WiFi solutions
The indoor positioning (Indoor LocaTIon) business opportunity is burning. In addition to the emergence of the retail positioning industry, the indoor positioning application has also penetrated into the fields of enterprises and public spaces. The future market has great potential for growth in output value, so whether it is Apple, Qualcomm, British Cambridge Wireless Semiconductor (CSR), etc. All of them have launched indoor positioning solutions based on Bluetooth or wireless local area network (Wi-Fi) to fully exploit market opportunities.
TOP9: NFC outbreak mobile payment is popular
With the continuous investment of major financial institutions and mobile operators, the NFC payment industry chain has gradually matured, and the reduction of barriers to entry has made it easier to pay for mobile phones.
Faced with the strong technical advantages of NFC, the central bank screamed to stop the two-dimensional code and force NFC, which immediately caused an uproar in the industry. If the consumer's mobile payment method is monopolized by NFC, what changes will the domestic retail market have? Where will the future of mobile payments go? Please read it with Xiaobian.
TOP10: How is information security guaranteed behind mobile payments?
Little friends, have you robbed WeChat red envelopes for the New Year? With the continuous innovation of technology and the era of everyone's smart phones, red envelopes have also been given new ways of playing. WeChat red envelopes, Alipay wallets and other means, mobile payment has gradually integrated into people's lives, however, behind the advantages of convenience and speed, security issues are worthy of attention.
Some people inside the page said that behind the WeChat red envelope, the information security risks are constantly on, the fake red envelope links are flooding, and the "fishing" software is attracting people. Many similar events are reminding us that safety is the most important in the information society!
TOP11: World Mobile Communications Conference to see where smart equipment goes
Every year, a variety of electronic exhibitions are held all over the world. With these exhibitions, we can see all kinds of cutting-edge technology products launched or upcoming by major manufacturers, and even some conceptual gadgets still in the YY stage. The CES2014 that ended in January brought a lot of freshness to people and increased people's expectations for this year's technological innovation. It can be said that although smart wearable devices have not yet launched a revolutionary product (Google Glass is innovative enough, However, we have not considered it before it is available for sale, but it has already become the focus of the technology circle. The remaining temperature of smart equipment on CES has not faded and MWC has once again hit.
TOP12: Analysis and Application of OFDM Technology in Mobile Communication Systems
Known as "fourth generation mobile communication technology", its core technology is OFDM. Orthogonal Frequency Division MulTIplexing (OFDM) is a high-speed transmission technology in a wireless environment. Mainly in the frequency domain, the given channel is divided into a plurality of orthogonal subchannels, one subcarrier is used for modulation on each subchannel, and each subcarrier is transmitted in parallel. OFDM is particularly suitable for transmitting high speed data in wireless mobile channels where multipath propagation and Doppler shift are present. It can effectively resist multipath effects, eliminate ISI, combat frequency selective fading, and have high channel utilization. OFDM can be regarded as a modulation technology and a multi-tasking technology, which is a multi-carrier (MulTIcar-rier) transmission method.
TOP13: New Technology Inventory of World Mobile Communications Conference
MWC2014, unlike other organizations in the world, has held communication salons and forums, mainly in the "high-end atmosphere". Exhibitors have money to burn, the spectator profession has fun, and the live experience is very interactive. At MWC2014 in Barcelona, ​​through the sensory stimulation, I feel that the concept of 4G technology is more reliable and stimulates the globalization of 4G industry.
TOP14: Mobile Communication Standard: China's Success from 3G to 4G Counterattack
Standards are the basic elements that constitute the core competitiveness of the country and an important technical system that regulates economic and social development. Recently, the book "Zhongguancun Standard Story - Exploring Standard Innovation Leading Industry Development", which was compiled by Zhongguancun Standard Story Editorial Committee and written by many journalists, was officially published. The 30 stories in the book describe Zhongguancun enterprises from different aspects. In the practice of implementing the standardization strategy, the process and achievements of independent innovation and unremitting pursuit. From this issue, we will pick up the relevant sections of the book's electronic information technology standards to readers.
TOP15: The problem of using transformers in mobile communication antennas often meets 3 points and solutions
In recent years, the design difficulty of mobile communication antennas installed in mobile communication terminals has gradually increased. With the increase in the new communication method of LTE, the use of broadband is becoming more and more widespread. On the other hand, due to factors such as the increase in size of secondary batteries, the usable space (antenna/area) has been reduced. Therefore, the miniaturization of the antenna has become a top priority. However, if the antenna is miniaturized, it means that the impedance of the antenna will be lower than the input and output impedance of the RF circuit (50Ω system), which means that the RF circuit and the antenna impedance are integrated through the full communication bandwidth. is very difficult.
TOP16: Application of Compressed Sensing Technology in Future Mobile Communication Systems
With the rise of intelligent terminals and the enrichment of wireless data application services, the number of data users in wireless communication systems has increased substantially, and the data content is no longer limited to traditional text or images. In the future, users will have multimedia services such as high-definition video and mobile TV. The increasing demand for wireless networks has led to an explosive growth in wireless network traffic. According to market organizations, in the next 10 years, wireless data services will grow by 500 to 1000 times, with an average annual increase of 1.6 to 2 times, which puts higher demands on the network capacity of wireless communication systems.
TOP17: World Mobile Communications Conference: The cheap smartphone is the protagonist
The mobile phone industry is at the crossroads of development and faces many problems, but the most pressing issue at present is how to persuade the remaining billions of users living in India, Indonesia, Africa and South America to upgrade to smartphones. As the price of smartphones gets lower and lower, everyone sees these emerging markets as a huge potential for growth.
TOP18: Circuit design of automobile fingerprint alarm system using GSM wireless communication network
Fingerprint recognition is a kind of biometric identification. It uses the uniqueness and lifetime invariance of fingerprint features to authenticate individual identity, which is extremely safe and easy to use. The global mobile communication system GSM has the advantages of wide coverage, low cost, low cost, no noise pollution, no regional and line restrictions. The GSM network is used as a wireless transmission network to send car alarm information to the owner in the form of short messages. Overcoming the shortcomings of the above three types of alarms, solving the communication problem between the car anti-theft system and the owner, and thus achieving the purpose of the alarm.
TOP19: Future mobile communication technology pays more attention to computing than communication
The mobile communications industry has made amazing progress in the past decade, but when we try to describe its hectic development process in a quantitative way, we will find that it seems to have a tendency to decline compared to the analog mobile phone; we need It is a fascinating, less confusing way to describe the evolution of mobile communications.
TOP20: Detailed explanation of NFC application functions for short-range wireless communication technology
In recent years, with the development of smart phones, some emerging technologies have also come out, such as early Bluetooth, infrared and recent fingerprints, voice control, etc., once launched, they have been praised by consumers, but there are also some unpopular technologies. Since its launch, it has been tepid in the following years. Although major manufacturers have promoted it, they are unable to display it in the face of this market. Speaking of this, I believe that some users have already guessed what technology the author is talking about. Don't be disappointed by friends who haven't guessed. Maybe, your phone doesn't support this technology, or it doesn't open up and let you go through this technology. As for this technology, the author no longer sells off, that is NFC, the full name of Near Field CommunicaTIon, that is, short-range wireless communication technology.
HTLL offers a wide range of high quality Fiber Adaptors for both Singlemode and Multimode applications, which have high precision alignment sleeve for reliability and improved connectivity. We use both Phosphor Bronze for MM and Zirconia Ceramic for SM Adaptors.

Push-Pull Connection mode for convenient operation, Rectangular Structure, Engineering Plastic Shell, Coupling mechanism with bayonet locking.
* High performance interconnections offer very low insertion loss.
* Ceramic (Zirconia) or low-cost Phosphor Bronze alignment sleeves.
* Standard and hybrid adapter.
* Environmental stable.
Fiber Adaptor,Fiber Optic Adaptor,Fiber Coupler,Fiber Optic Connetor
ChengDu HTLL Electronical Equipment Co.,LTD , https://www.cnhtll.com