Before receiving the K meters, it was thought that this was just an Internet TV box with karaoke function added, but after a period of experience, it was discovered that K meters can not only provide all the functions of the traditional network TV box, but also can be at home. To sing karaoke, the most important thing is that Km brings a brand new and unique way of socializing! Try to think about it. When you sit at home, you can meet someone who is acquaintance or unknown, local or foreign. Like a happy singing and pleasant communication in the same KTV box, what a pleasant experience is this? If K is in possession of a large number of active users over time, its social attributes will be greatly enhanced and must be loved by friends who love to sing and love friends. Do not say more first, take a look at the true content of Km: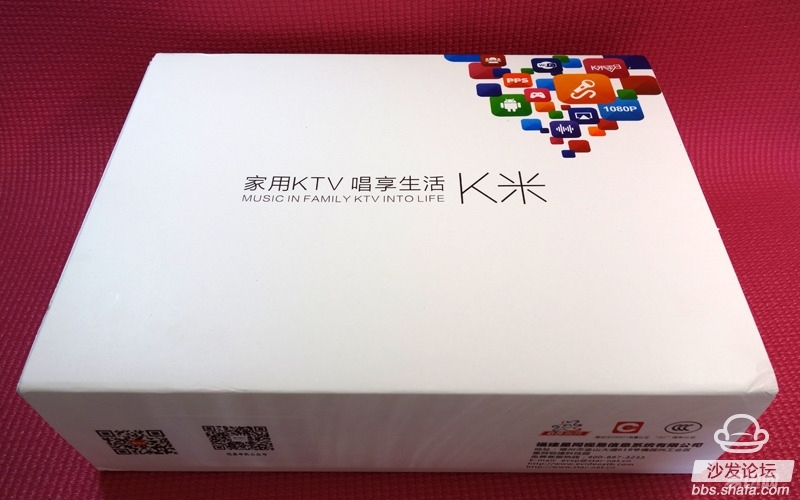 Briefly introduce the K meter configuration: Built-in audio processing chip, HDMI high-definition interface, USB2.0, OPTICAL fiber, audio output: 2, RJ45/network port, MIC output, SD output, upgrade button (tap switch)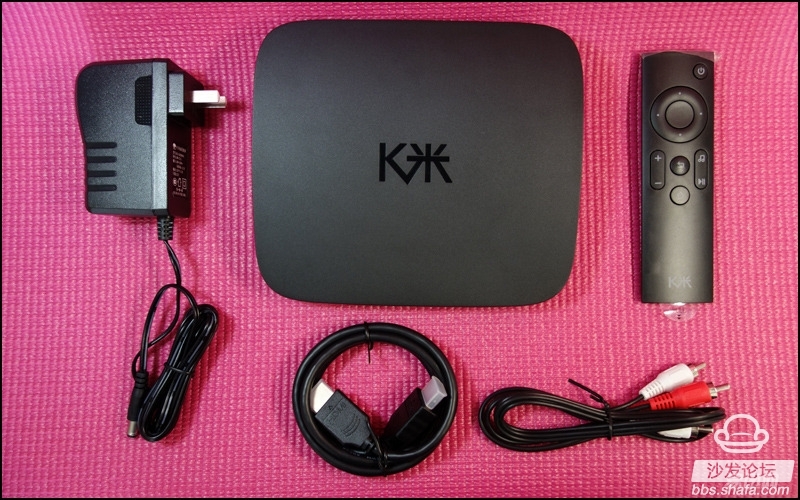 The host adopts the RK3188 quad-core chip of 28nm process owned by Rockchip Microsystems, built-in 1GB memory, and supports SD card expansion.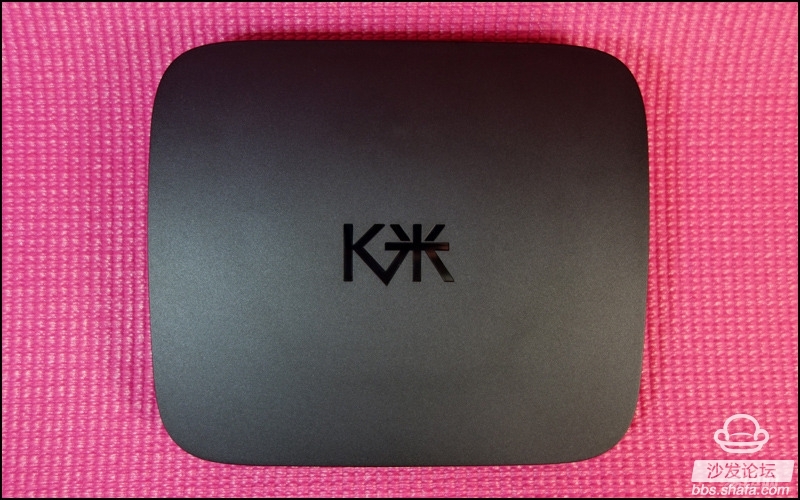 On the left is a 6.5mm microphone connector.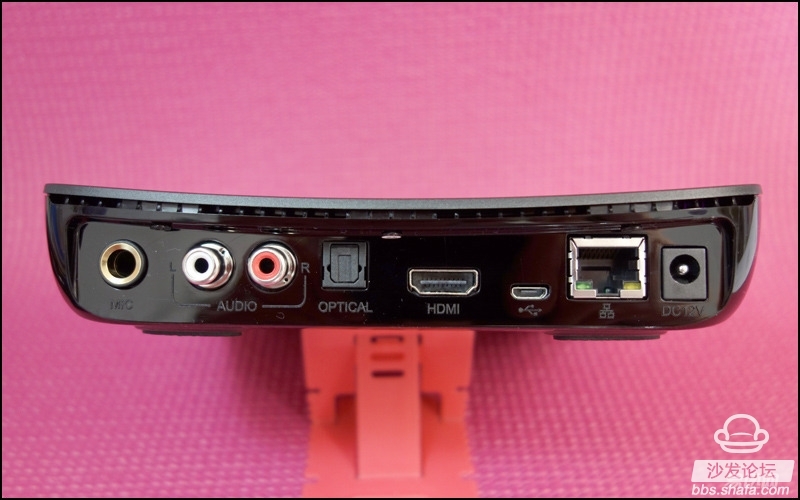 They are the SD card slot, USB port, and reset button.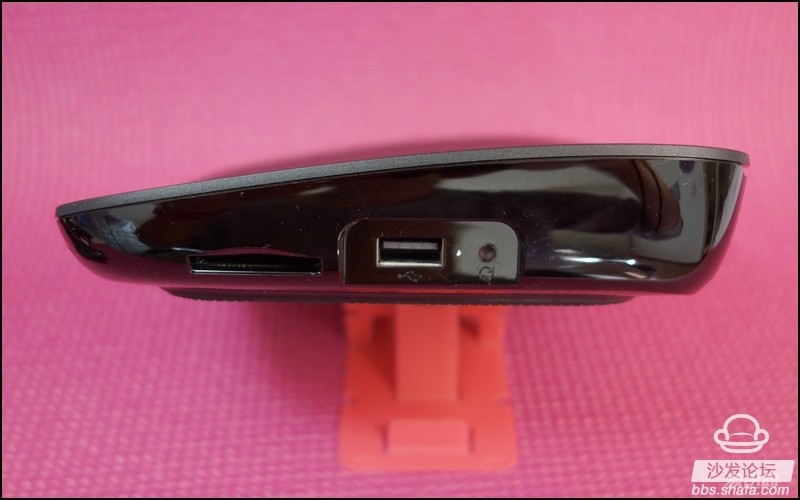 Large power supply, output 12V 1.5A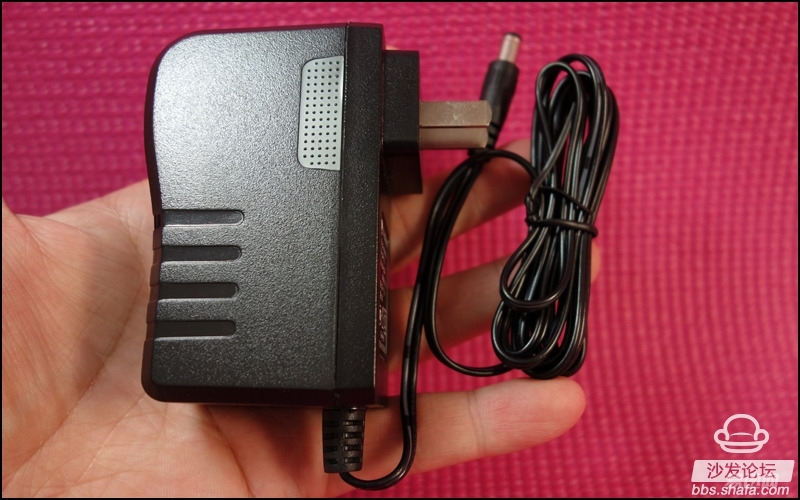 The compact remote controller, unfortunately, is an infrared connection. When pressed, it needs to be aligned with the host. There is no convenience for Bluetooth or WIFI.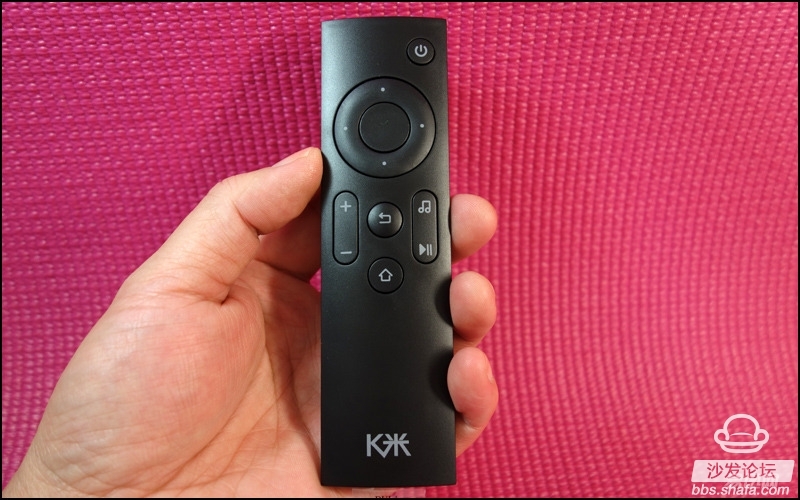 In order to experience the K-meter, a long-lasting amplifier and speaker was deliberately pulled out of the basement. Although the appearance was not impressive, the sound quality was still satisfactory.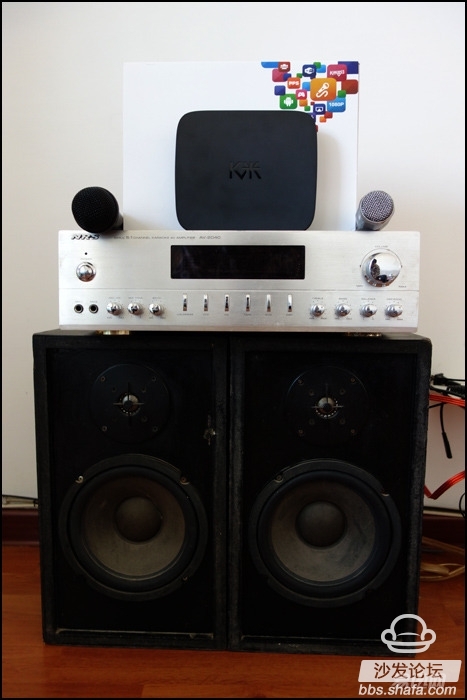 The boot screen focuses on these words "Rainbow provides a genuine music library."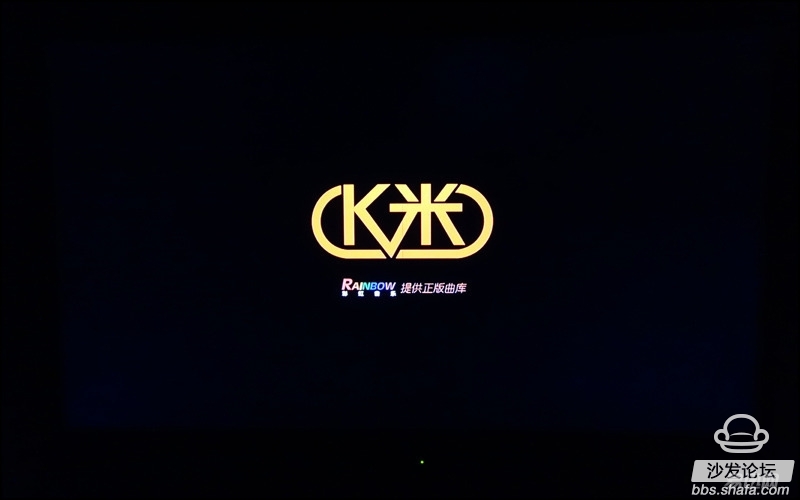 Connected to WIFI, because the songs are obtained from the network, the measured 8MB broadband has been fully able to meet the network needs, an average song about 50MB.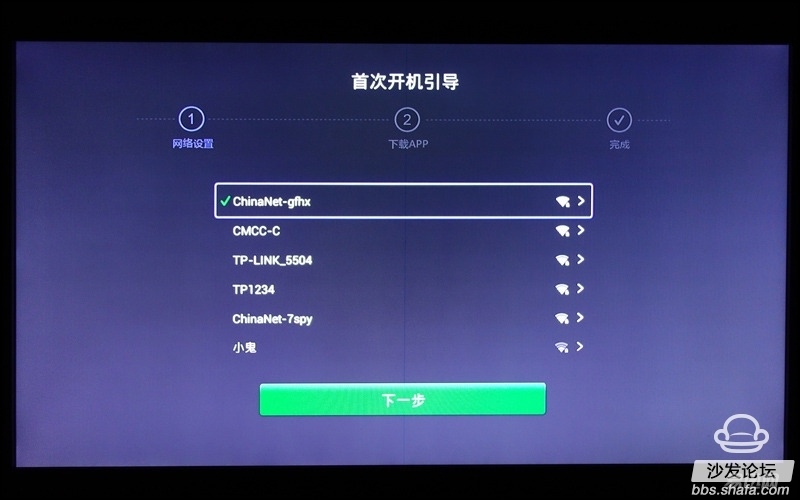 Scan QR code, download K meter mobile client, expand more functions.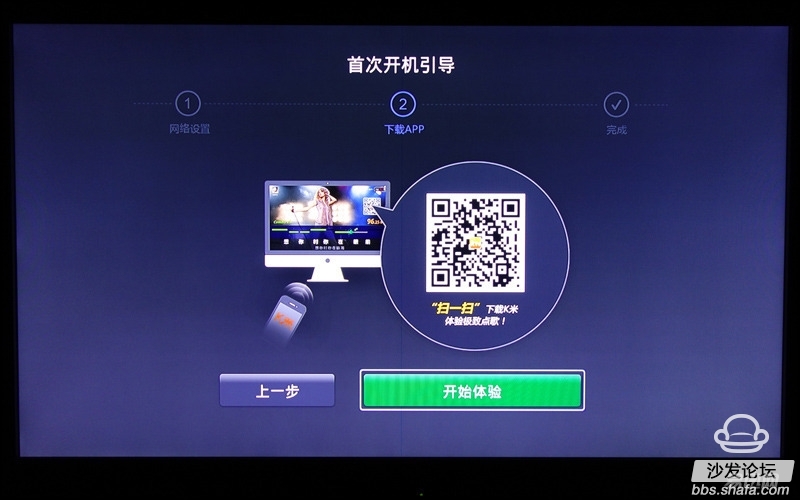 K meter boot main interface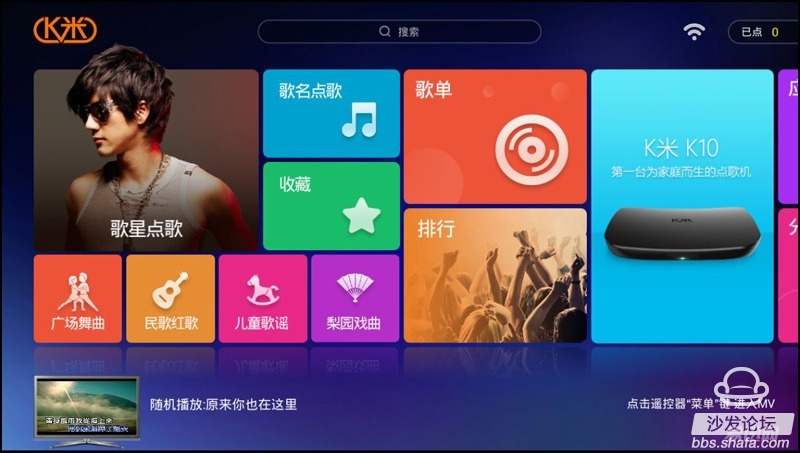 K meter boot main interface II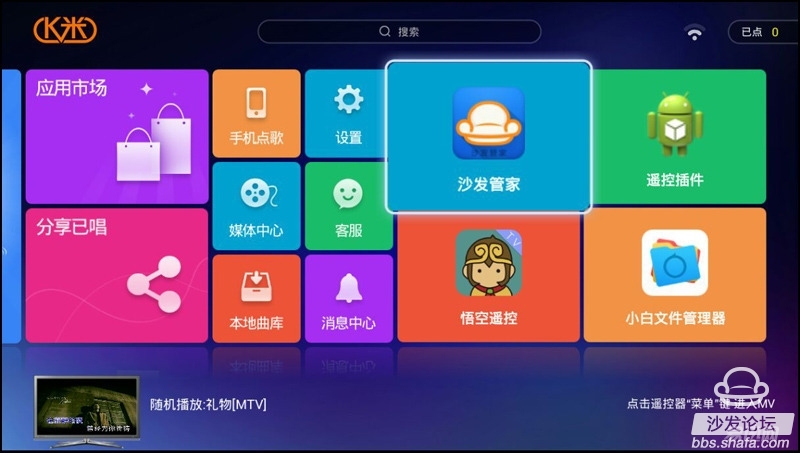 One, happy singing articles:
As the main karaoke function, Km has accumulated many years of industry experience and resources, and has truly achieved home-like singing like KTV, which is no different from the karaoke bar. In fact, many karaoke bars use the KTV VOD equipment.
Singer song interface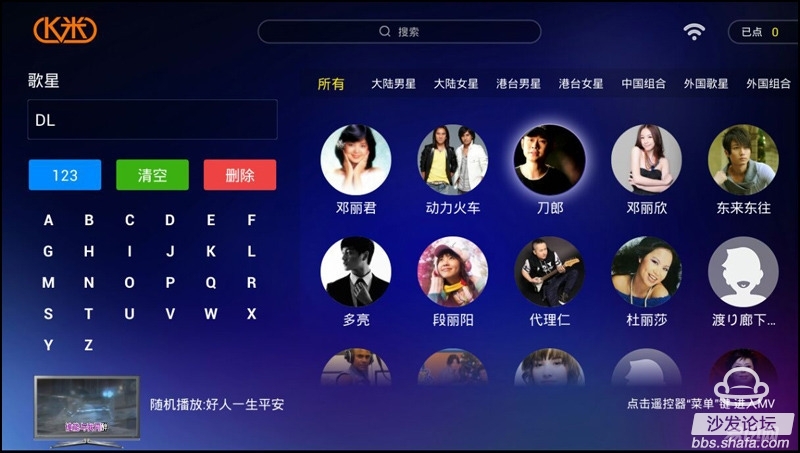 KTV Hot Songs Ranking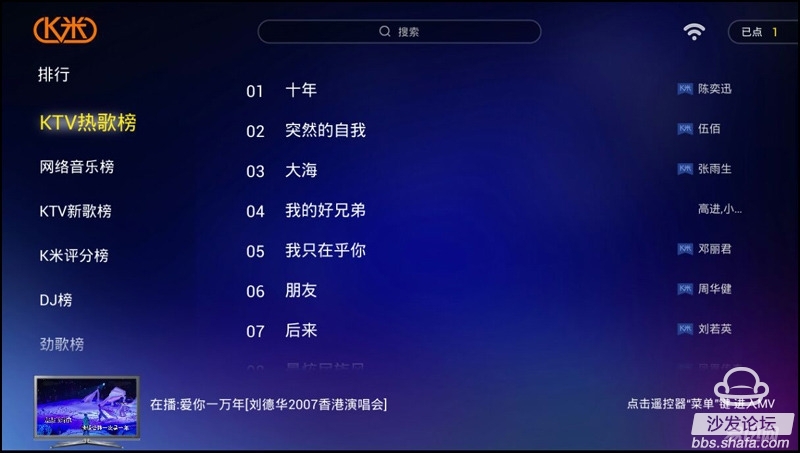 Song list, similar to category song
Pinyin song, the most common way for everyone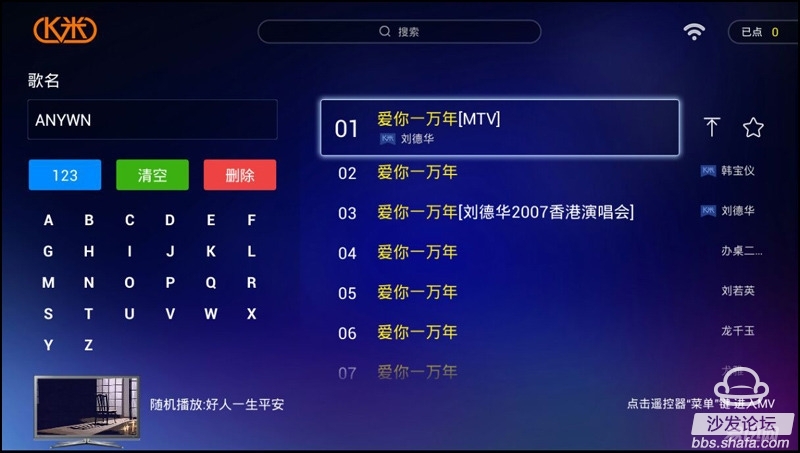 Genuine song library, picture quality is still very good, see Hua Tie tears yet?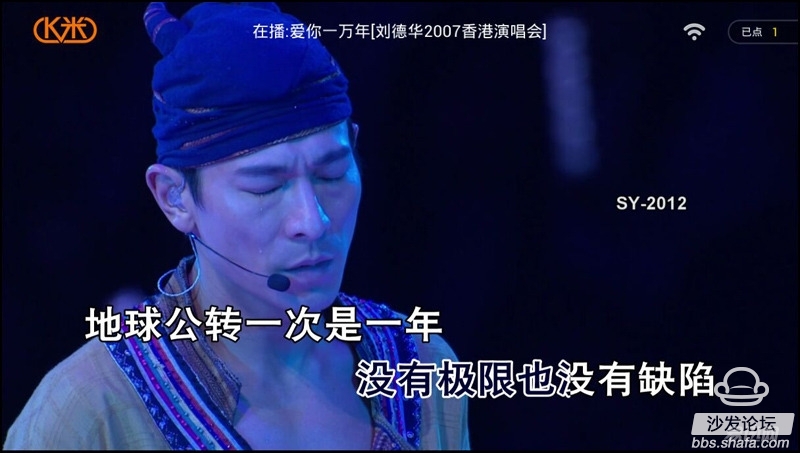 Automatically save after singing, you can share to various social networks.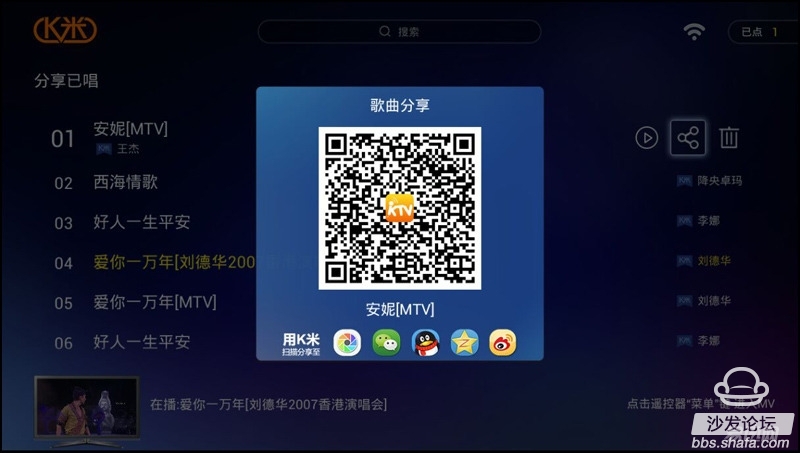 Simple adjustments can be made during singing.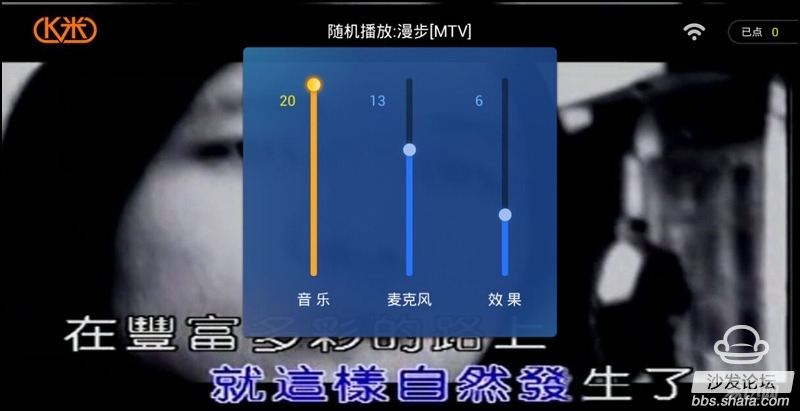 Second, the basic articles:
As a network TV box, watching online video resources is indispensable, probably because of well-known reasons, K meters do not come with any video software, but in the K meter application center, you can download the sofa butler, used friends Everyone knows that with a sofa housekeeper, you have to have a good reputation.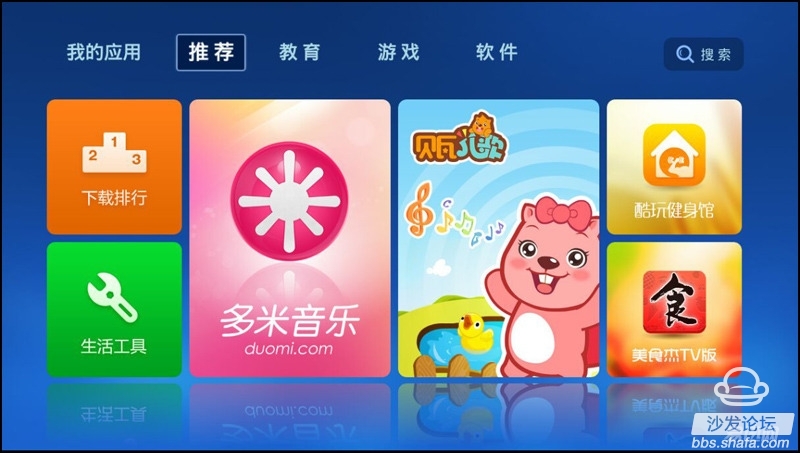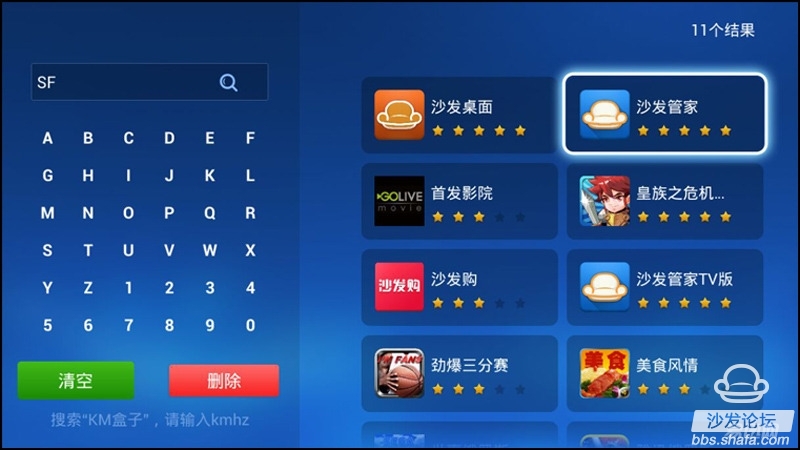 From here you can find the most commonly used network video platform, what you like to install.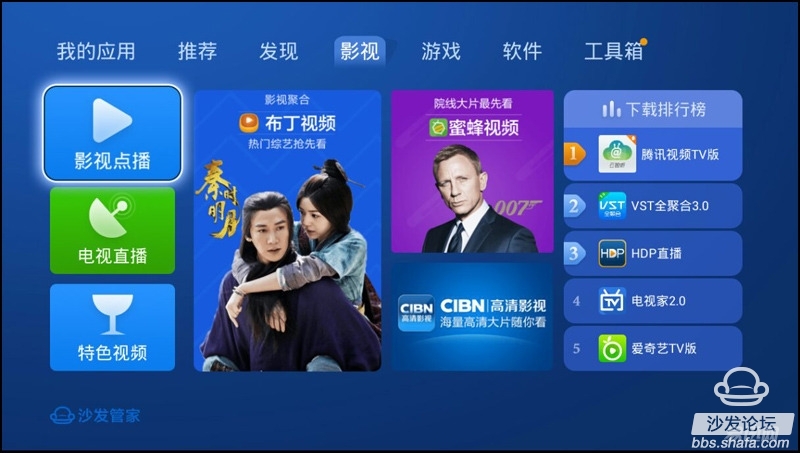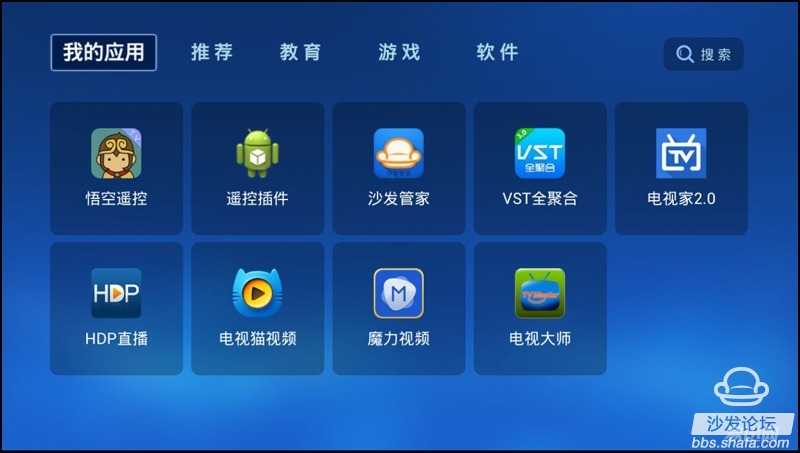 A platform movie resource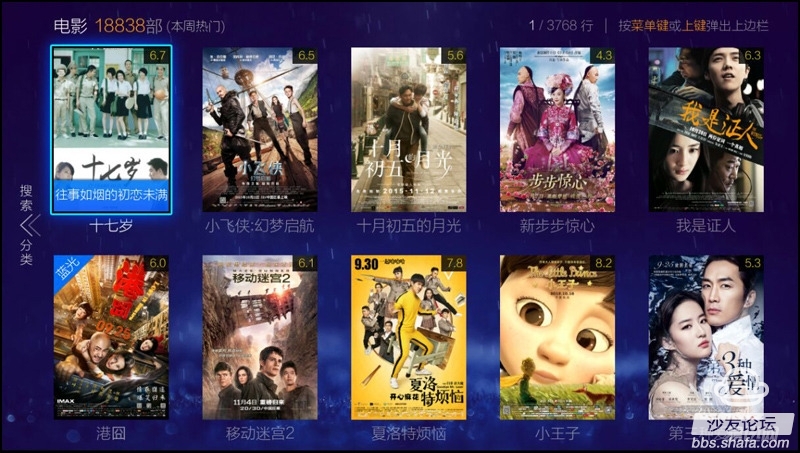 HD TV Live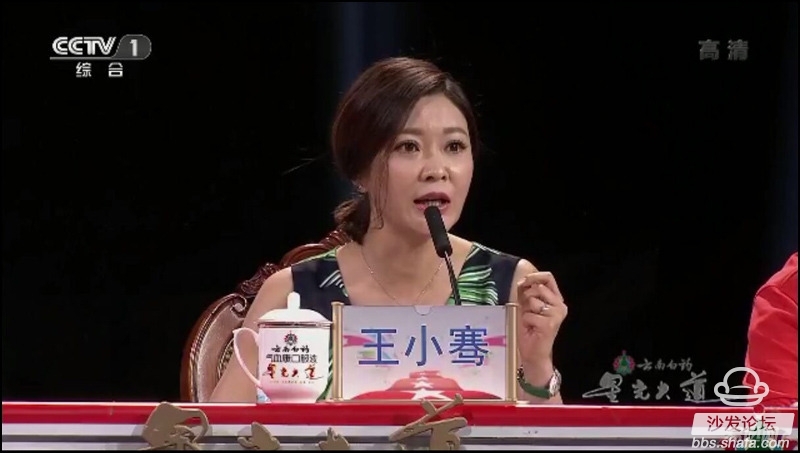 Third, the game articles:
Of course, you can also play games. Other TV boxes can play, K meter is also OK. RK3188 chip + 1G memory, most games can run smoothly.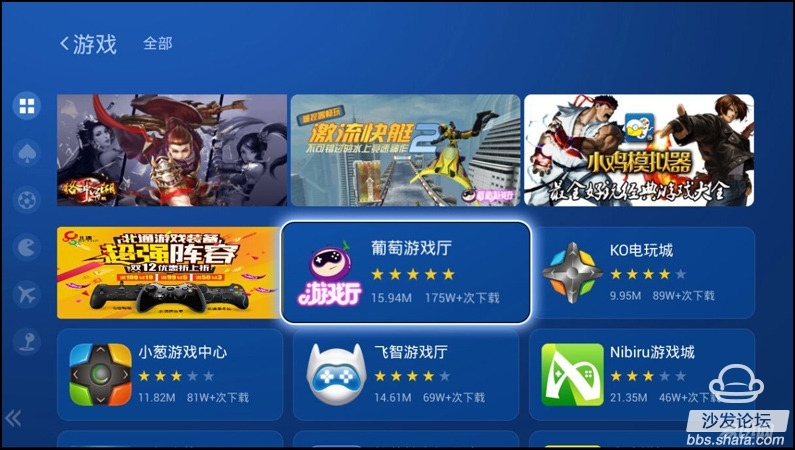 Connect the gamepad, K meter correctly identified, the handle can also be used as a remote control.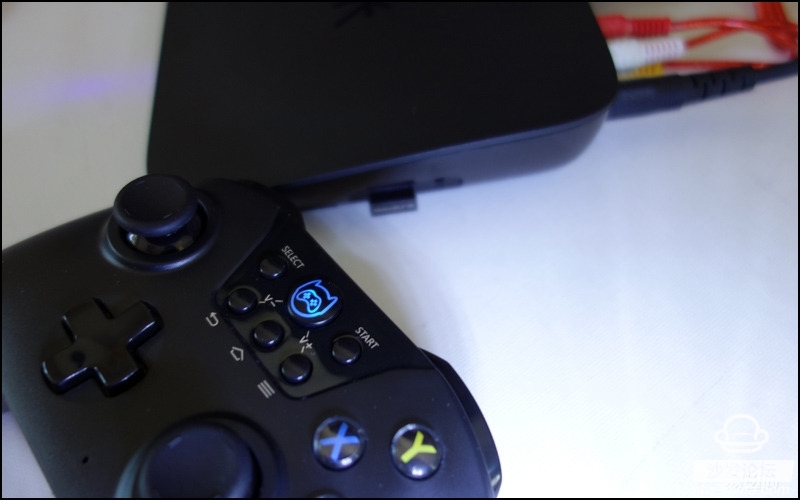 There are key tips before entering the game.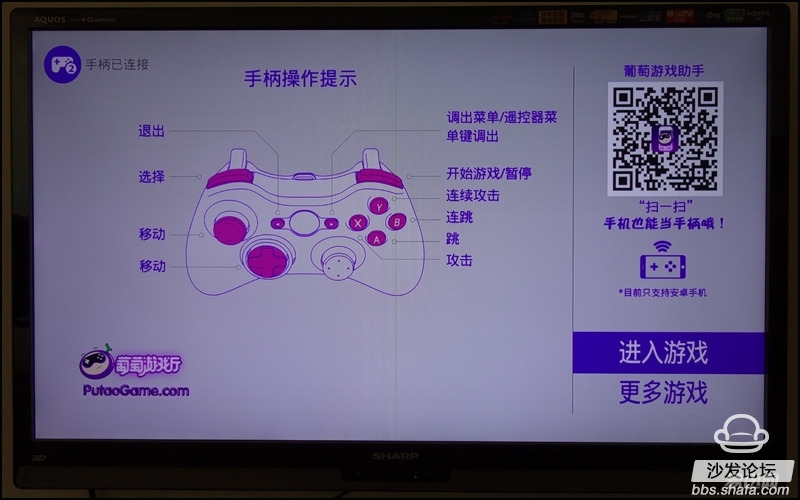 A lot of games.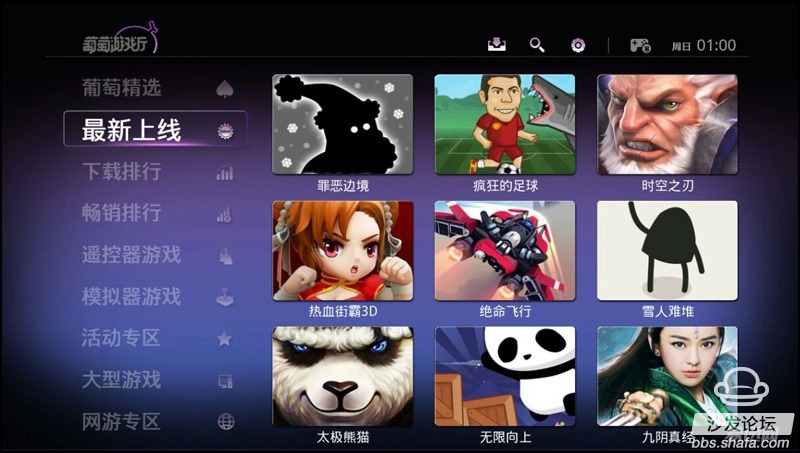 I like to play classic old games --- Contra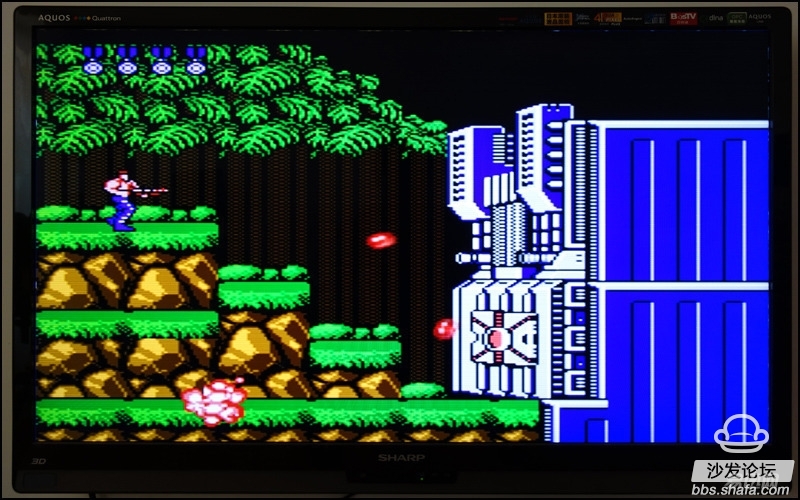 Fourth, innovation articles:
Here is my favorite feature - virtual KTV box, I think this is also a very promising feature of K meters, that is, through the mobile client, connect users around, it is like to come together in the box of KTV. You can share your own satisfactory work, you can also listen to other people's singing. Everyone can send texts, send pictures, and communicate in a virtual box. The mobile phone can not only be used as a remote control, but also can share its works on various social networks through mobile phones and enjoy it with everyone.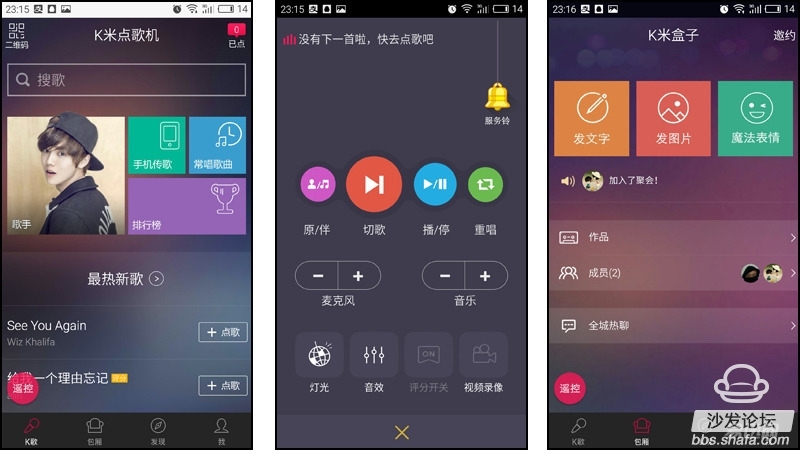 You can share your favorite work on the mobile phone.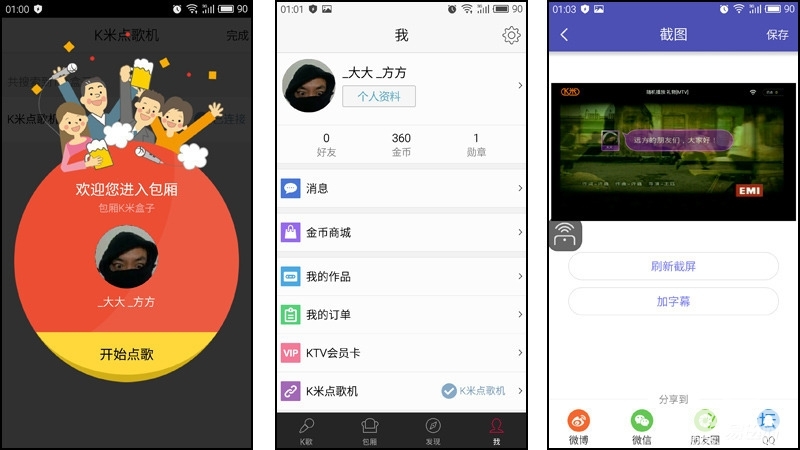 Look for beautiful guys and chat.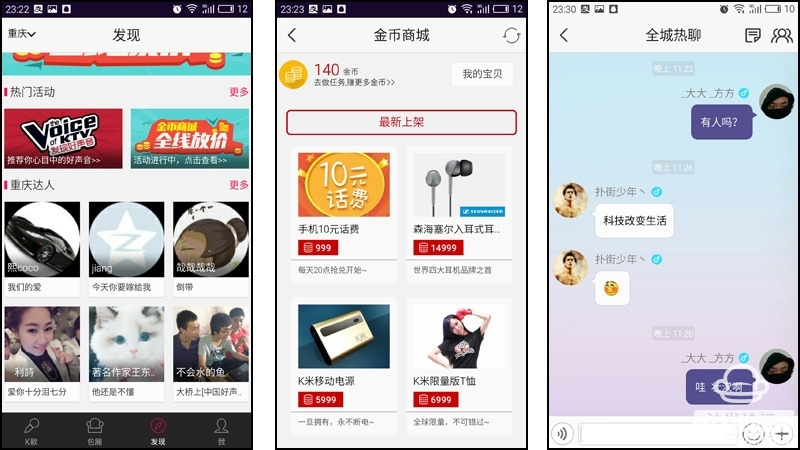 You can create a virtual box yourself and invite friends to HAPPY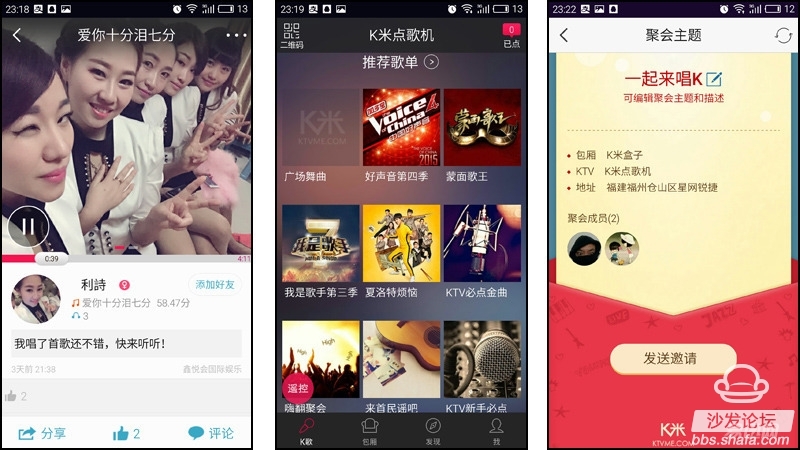 After a period of experience, the K meter is generally satisfactory, and its sound quality, song library resources, and handling are relatively good. However, as a new product, there are still some deficiencies. For example, my own two wired microphones have different delays in the use of the program, that is, when the sound of one's own singing comes out in the sound, there will be a half-second delay, which is very unpleasant. He later bought a pair of wireless microphones to solve this problem. In addition, from the hardware configuration, RK3188+1G memory can only be said to meet the current use, if you can replace RK3368 +2 G memory, it is estimated that within a few years will not fall behind, and have a better experience. However, it does not hide the shadows, K m's main function is to sing, make friends, has been able to meet the demand, like a happy friend HAPPY!