Some people say that overclocking three into the power supply industry is not a business. Some people say that overclocking three into the chassis market is to divide the last piece of the soup. Some people say that overclocking three into the LED heat dissipation market is a night talk. Any foreign users are concerned. However, overclocking 3 tells you again and again with facts, a company, a brand gradually matures is a sign of industry diversification, overclocking 3 uses his history and his strength to tell everyone that overclocking 3 is such a company!
On June 1, 2011, at the 31st International Computer Show in Taipei, Du Jianjun, Chairman of Overclocking 3 Technology, and Ma Nanhong, General Manager of Aosing Technology, gave a presentation on the history of Overclocking 3's continuous market development in the past few years. Transformation is a sign of brand and enterprise maturity.
Ma Nanhong: In the process of continuous growth, each enterprise will choose two development routes, one is to continuously expand and diversify its products, and the other is to continuously expand and extend its existing advantages. We came to the Taipei Computer Show for the first time today, using our PCCooler brand, for overseas markets, on the one hand, attract more overseas cooperation customers. Everyone knows that many of our overseas brands are also our OEM customers. There is still more room to be tapped in this market. Now there are more and more retailers in the overseas market, and they are also willing to choose Chinese brands to retail in the local market. This is also a very good opportunity for us to develop PCCooler's overseas brands. This time our company is at a more important moment in the development process.
After so many years of development, Overclocking 3 has indeed had a good prospect. In 2008, it was a radiator brand enterprise. In 2009, it became a radiator + power supply enterprise. In 2010, it joined the all-round enterprise of the chassis. Overclocking III sees that international brands have gradually matured after they have gradually developed, and there will be such a necessary path. What will be the next goal for overclocking three?
Du Jianjun: Overclocking III has made a special contribution to heat dissipation. The production and technology of heat dissipation have advanced technology, so the heat dissipation has expanded the field of LED heat dissipation. We have made some cooperation with radiators and LED debut, like the domestic DIY market In the same way, the modules for radiators are matched with LED cooling products factory. We have advantages in production and technology.
Overclocking III has been thinking about the healthy development of the industry and the path of industrial breakthroughs. Overclocking III has been doing very well in this regard, and has also found a new product line, that is, LED products, this industry must be difficult to enter, How does Overclocking III consider entering this industry, why is it so confident?
Du Jianjun: LED is mainly an energy-saving and environmentally friendly industry, and the market is also very broad. Because LED has several problems, the main problem is still in LED heat dissipation. Because Overclocking III has certain advantages in the development and production of heat dissipation, so here I am very confident in my input.



Commercial Blenders are our new product series. We have a full range of commercial blenders, including rotary switch commercial blenders, push button commercial blenders, LED touch panel commercial blenders, etc. All of our commercial blenders jar are PC unbreakable jar, very strong and sturdy.
Discription of Commercial Blenders
Size: 2L, 3L
Jar Material: PC unbreakable jar
Controls Type: Rotary switch, push button, LED touch panel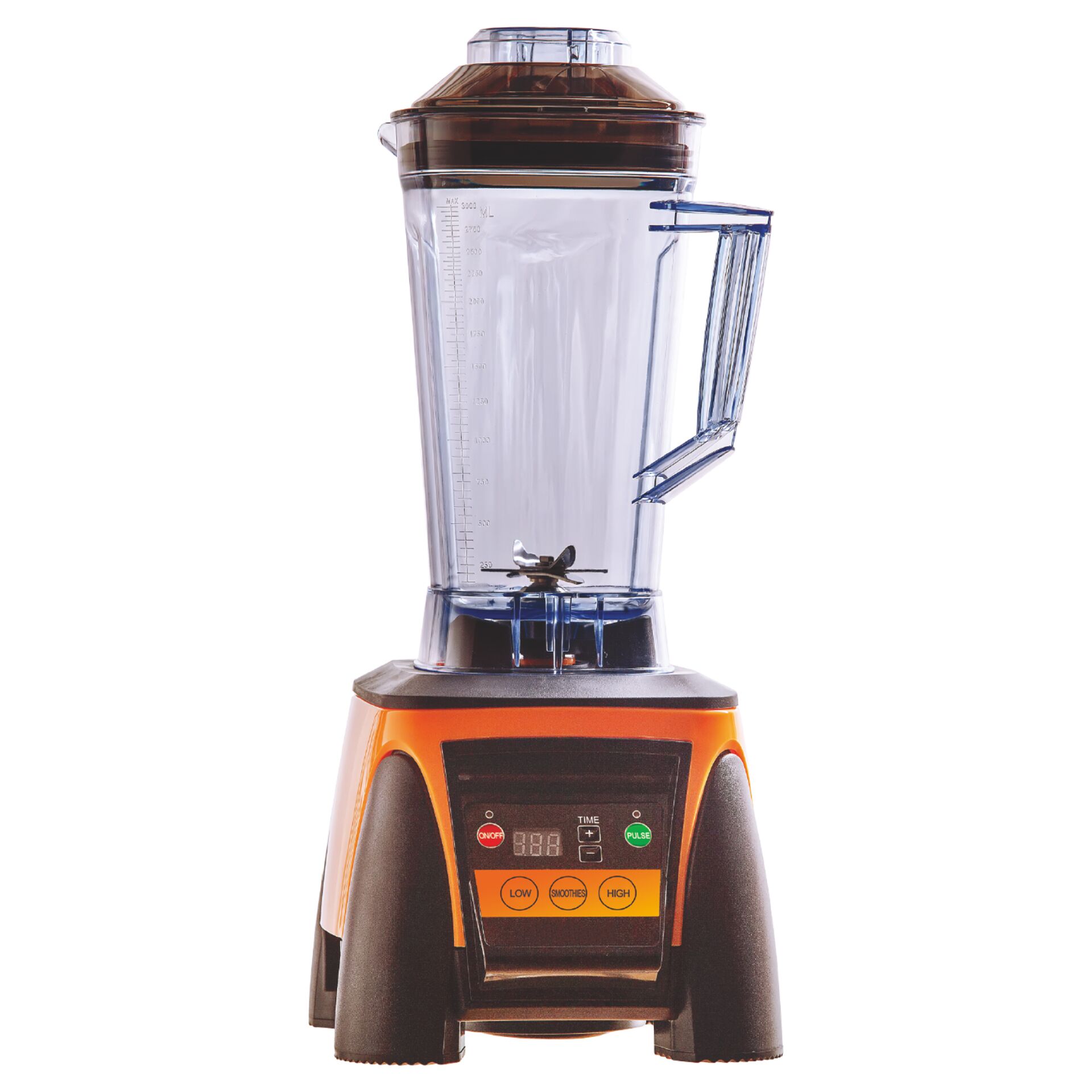 Commercial Blenders
Commercial Blenders,Commercial Blender Vitamix,Large Commercial Blender,Waring Commercial Immersion Blender
Flying Electronic Co., Ltd , https://www.flyingelectronic.com