In the first half of this year, the performance of many LED companies was poor, showing a downward trend. In the case of industry depression, Ruifeng Optoelectronics bucked the trend, and the net profit in the second quarter increased by 26% -50% year-on-year. Recently, the reporter visited Mr. Gong Weibin, Chairman of Shenzhen Ruifeng Optoelectronics Co., Ltd., and asked him to share the company's business experience and views on the current status of the industry.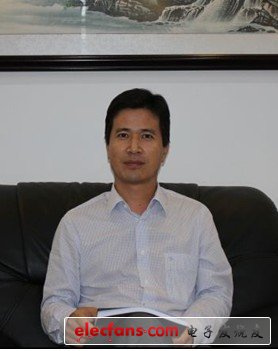 The turning point is now 2Q net profit increased by 26% -50% year-on-year
As the leading enterprise of LED packaging in mainland China, Ruifeng Optoelectronics' current main business includes three parts: backlight, lighting and automobile. Compared with the growing lighting market, Ruifeng has a larger proportion of products in the mature backlight market, including mobile phone backlights, TV backlights and medium-size backlights.
Affected by the decline in the industry boom, Ruifeng's 1Q net profit fell 50.89% year-on-year this year, but benefited from the increase in TV backlight and LED lighting market orders, Q2 achieved a net profit of 13.07-15 million yuan (RMB, the same below) in a single quarter, year-on-year The increase is 26% -50%, and this trend is expected to continue in Q3.
Gong Dong introduced that Ruifeng is a leader among similar companies in mainland China in terms of TV backlighting, solutions and product planning, and it is also advancing with Taiwan and South Korea. In terms of lighting, in the past two years, it has also focused on new technologies, including COB, HV, eutectic, flip chip, UB, etc. are also in the forefront of the mainland. The reason why the mainland lighting market has not yet erupted is mainly due to the fast product update speed and the failure to establish standards, which has caused confusion in solutions and difficulties in channel development, leaving consumers in a wait-and-see state.
Developing core competitiveness to be a valuable LED packaging enterprise
"Building core competitiveness and being a valuable LED packaging enterprise", in the conversation, Gong Dong has always emphasized this point of view. He said that unlike the layout of channels and brands of downstream enterprises, materials and technology are very important in the field of packaging. The core competitiveness cannot be lost in the development and growth of the enterprise, which is a long-term strategy.
Talking about the problems in the mainland LED packaging factory, Gong Dong believes that the biggest problem is that the scale is too small, and no one can compete with foreign leading companies such as Cree and Samsung. At present, there are only 10 companies with more than 100 million assets in mainland packaging plants, and only 2 companies with more than 500 million assets. Gong Dong believes that only if the assets reach more than 1 billion, and the material technology and packaging technology must reach the same level as foreign countries, in order to truly survive and gain a foothold in the industrial chain, instead of relying on the low-end consumer market to promote the development of enterprises .
To change this point is not difficult, Gong Dong believes: "To be an excellent company, we must be a valuable LED packaging company in the industry chain, and we must have perseverance and trade-offs, not a beard and a brow, and we want to work with foreign companies. To contend, it is necessary to become a scale, change the small and scattered problems, and become a leading enterprise in mainland packaging factories. "He believes that if companies want to become stronger and bigger, government subsidies are one aspect, but the important thing is to rely on their own development and rely on core competition. To maintain market sensitivity and demand.
Layout and packaging materials focus on the development of TV backlight
Although Ruifeng Optoelectronics currently has more than 130 patents, and patents in lighting, ceramics and other applications are still being laid out, but according to Gong Dong, as the core part of packaging-related patents for materials and technologies are strengthening the layout, the future There will also be greater capital investment, and it will also seek cooperation with larger foreign related material companies.
In addition, in view of the current mature backlight market, Ruifeng Optoelectronics will use TV backlight as an important development support point in the next 3-5 years, and lighting will also choose to cooperate with some domestic and international manufacturers for strategic cooperation. Gong Dong introduced that Ruifeng has now entered the Taiwanese system, and its products have entered the Taiwan market due to its high cost performance and quality. With the increase of direct TV penetration rate, Ruifeng is also consolidating its position in the mainland TV market.
Bright and uncertain market prospects
For the current dull and unclear view of the entire LED industry in mainland China, Gong Dong believes that it cannot be generalized. As far as lighting is concerned, as long as the European debt crisis is not lifted, the low-end lighting and decorative lighting market will not get out of the "haze." Because this market has very low added value and is mainly exported to Europe and the United States. If the confidence of European and American consumers is insufficient, the demand for such non-essential necessities will definitely be suppressed; and for the backlight market, the future is within 5 years. It will be a "bright". Although the increase in demand is not large as the penetration rate approaches the limit, the basic demand will not shrink, and the process of consumer electronics will continue to exist. Therefore, related industries will continue to Good; in the automotive lighting market, because LED lamps account for a small proportion of the cost of the entire vehicle, it will be consistent with the boom and bust cycle of the entire automotive industry, and future expectations are also very stable.
For mainland manufacturers, since most of them have not yet entered the backlight, automotive and electronics markets, the entire industry has turned to lighting applications. However, the lighting market is still in its growth stage and has not yet matured, which has caused the current downturn. Only when the market matures, the potential of the lighting market will have an opportunity to burst out, which may become another opportunity for the development of the industry.
We believe that the reason why the LED industry is in a downturn and collapsed is not only because of the poor external economy, but also because the industry's investment is overheated and too fast, and the lack of core technology and competitiveness is also an important reason. The healthy development of the industry, especially in the field of LED packaging, attaches great importance to R & D and technical investment, and it is particularly important to enhance core competitiveness. It can not only reduce the overall cost of enterprises, but also avoid foreign technical barriers, build international brands, and enhance the competitiveness of Chinese enterprises.
Mr. Gong Weibin, chairman of Ruifeng Optoelectronics, sees this, so he focuses on the construction of core competitiveness, emphasizes the importance of core technology and key materials, and strives to become a valuable enterprise in the industry, and implement it in the company's development route To be stronger and bigger, to become a leading packaging company in mainland China, and to sprint towards international brand companies, Ruifeng's future is worth looking forward to!


Led Inground Light are using a famous led chip, CREE,OSRAM,Epistat, Bridgelux etc.,energy saving and environmental protection, long service life. Have RGB with DMX control or single color white, warm white, yellow, red, green, blue etc. for option. Die cast aluminum Lamp body, 304 stainless steel casting surface cover, high performance on corrosion resistance. With plastic embedded parts for convenient installation and maintenance. Widely used in School, hotel, parks, path, garden, roads, building square ground floor shopping malls, pedestrian streets, corridor lighting and other outdoor underground decorative places,ect..
Led Inground Light
Led Inground Light,Exterior Led Lighting,Outdoor Ground Lighting,Ground Lights For Driveways
Guangdong guangzhidian lighting Co., Ltd. , https://www.gzdlighting.com