The rapid development of the TV box market, the increasing demand of users for the use of TV boxes, which TV box worth buying has become a topic of concern to many consumers. 2015 is about to pass. What are the most recommendable TV boxes of the year? Xiaobian made a detailed inventory of the best TV boxes in 2015, and provided detailed features to help you fully understand the current popular TV boxes and select the products that suit you!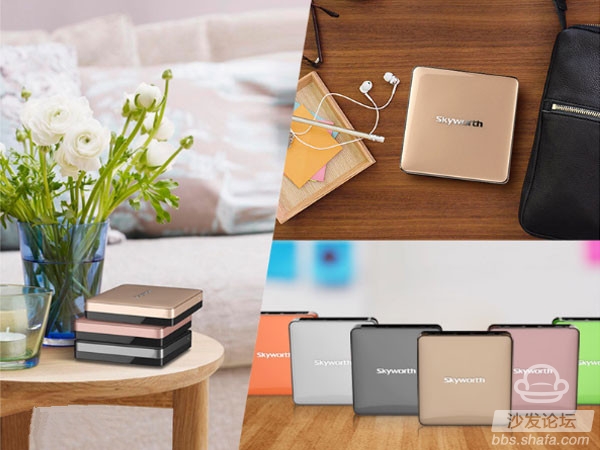 The 2015 TV Box Inventory features detailed analysis of the 2015 recommended ten TV boxes, namely: Haimeidi H7 Three Generations, Kaibol Mango Moonlight Po X6, Iqiyi Orange Box, Skyworth Box i71S II, and Millet Box 3 , UT Egg 1s, Huawei Box M330, Tai Jie WEBOX WE30, Fluorite Beckham R2, Lynx Box M11. Xiao Bian made a detailed analysis of the featured features of the 2015 TV Boxes of the Year and introduced them from various aspects such as content resources, hardware configuration, operating system, etc. to help users to make a comprehensive measure and make selections!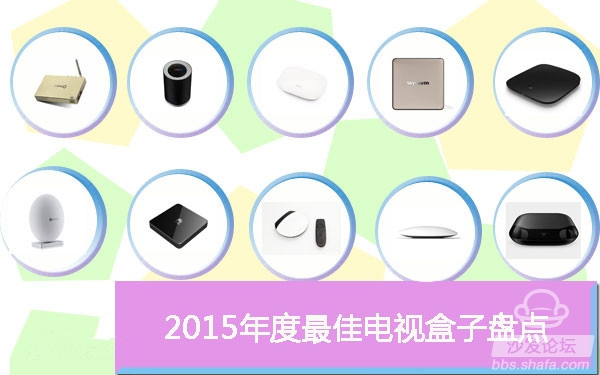 Xiao Bian Tips: The 10 television boxes compiled by Xiaobian are all different in terms of sales price, hardware configuration, and operation functions. Consumers should fully measure when they buy, and buying TV boxes requires not only reference price, but also attention. Your own use needs, only the best is the best. Next, Xiao Bian made a detailed introduction to each of the ten television boxes worth recommending in 2015.
TOP1: Haimeidi H7 three generations
Haimeidi H7 three generations reference price: 279 yuan
Haimeidi H7 features three generations of features: 64-bit 8-core configuration is high, buy back three years is not behind. Rich in content, massive amounts of real-time video updates will always have a look. High playability, in addition to watching 4K movies can also play games. Easy to operate, old children will use.
Haimeidi H7 three-generation 64-bit 8-core Rockchip RK3368 processor, real-time hard solution H.265; equipped with Google's latest Android 5.1 system; standard USB, SD card slot, AV interface, etc., but also a new upgrade HDMI2.0 ,Transfer faster, presenting you with better 4K images; licensed by Mango TV, high-definition movies, hit TV dramas, popular variety shows, animation, sports events, classic documentaries. The performance is excellent, the content is rich, and the experience is excellent. It is suitable for gifts or for personal use.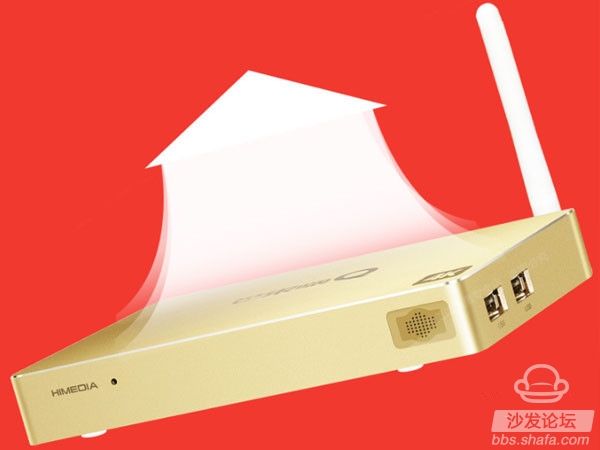 Haimei Di H7 three generations use all-metal body, high-light drilling C angle curvature, on the living room stable and atmospheric, can be perfectly integrated into any home style. Haimi Di H7 three generations of local play is also absolutely your mind. Not only through the external mobile storage device, play copy of the movie, but also use My Network Places to play the wonderful video collection on the computer, 3D movies, 4K video, can be played smoothly, as well as original Blu-ray IOS easy navigation, easy for you Set subtitles, audio tracks, etc., playing more autonomy.
Haimeidi H7 has licensed Mango TV for three generations, including but not limited to playing the most popular TV dramas and variety shows of Hunan Satellite TV. It also cooperates with KBS, MBC, and TVB TV stations to provide Huayi Brothers, Sky Entertainment Media, and Pella. Montgomery, Fox, Disney, Lions Gate, and other Hollywood content companies' gold content resources.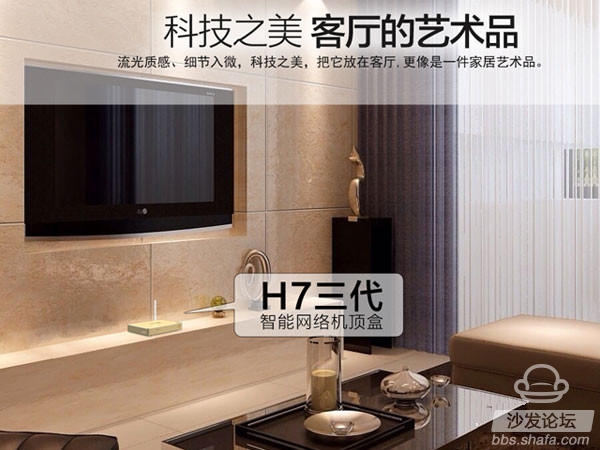 Haimei Di H7 can also be "played" TV, built-in my name is MT2 and many other video games, Haimeidi H7 three generations with powerful hardware performance, professional software optimization, can play a large-scale video game, brings users to hearty The game experience further enhances the playability of the TV, allowing you to fall in love with watching TV and falling in love with TV.
The H7 III generation uses the HiUI interactive interface featured by Haimeidi to redefine the order from your perspective and bring true comfort and convenience. Popular applications, Mango TV, play records, video search and other application portals are clear. It can also be added to the application, or it can be set by the remote control to set up 9 key + 3 color key shortcuts directly, greatly simplifying the operation steps, the elderly, children can be easy to operate.
TOP2: Kaibol Mango Moonlight X6
Kai Bor Mango Moonlight X6 Reference Price: 399 yuan
Kaiboer Mango Moonlight X6 features: Air-grade full metal to create high-value, 64-bit true eight-core CPU running wind, large storage space arbitrary installation.
Kaiboer Mango Moonlight X6 looks super high, the whole machine presents a dry battery-like cylindrical shape, providing rose red, graphite black, moonlight silver, local gold four color scheme. KaiBao Mango Moonlight X6 adopts all-aluminum brushed metal body. The body material is firm and wear-resistant. It is extremely smooth, with first-rate texture and most personal appearance. Put it in the living room, giving people a sense of elegance and luxury.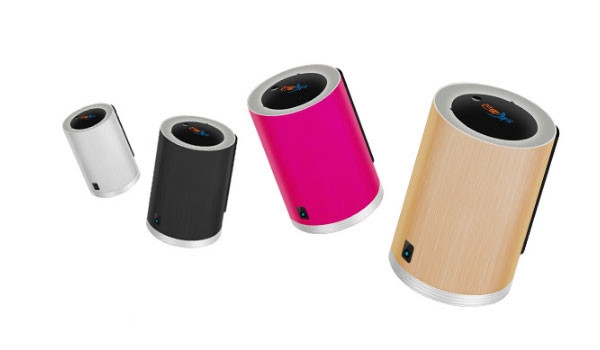 The open Bor Mango Moonlight X6 is equipped with RK3368 eight-core 64-bit Cortex-A53 and supports eight Cortex-A53s running at 1.5GHz at the same time. It can achieve the same processing performance as the PC, with faster operation and stronger processing capability. With 1G DDR3 high-speed operation memory, bring faster response speed, no stress on running large games.
Open Bor Mango Moonlight X6 is equipped with 8G body storage, general 4G body memory, remove the built-in software, can use very little storage space. The 8G body of the KBond Mango Moonlight X6 is twice as large as the 4G body storage. You can download 1.5 episodes of 24 episodes, 10 high-definition movies, 2000 high-quality music, 6000 high-definition pictures, large-scale games, and applications that you want to install, and you don't have to worry about insufficient flash memory.
Mango Moonlight is a brand jointly launched by Kaiboer and Mango TV. Mango TV is one of the seven largest licensees. It includes Hunan Broadcasting and TV High-quality program resources, simultaneous broadcast of Hunan Satellite TV hits, Mango TV homemade programs, mango LIVESHOW and other exclusive contents. And featured resources. Kaibor Mango Moonlight X6 is rich in fun, timeliness and entertainment.
TOP3: Love Qiyi orange box
Iqiyi orange beans box reference price: 299 yuan
Ichiyi orange box feature: TV box for the elderly, millions of videos, leisure, health and everything. All the interfaces are all in large fonts for the elderly to watch. The orange bean box family shared the circle and brought the family closer together.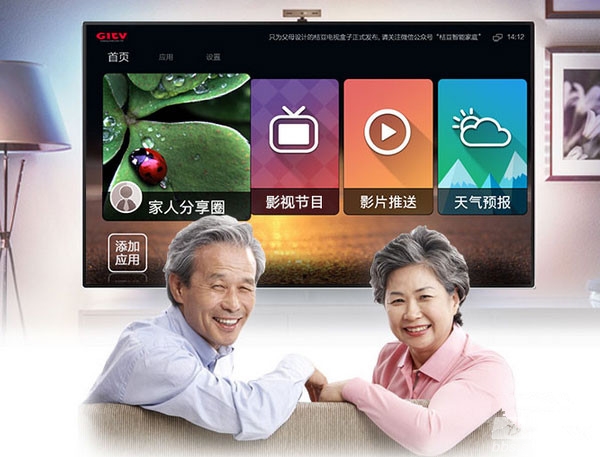 Ichiyi orange box is jointly created by Orange Bean Technology and iQIYI video platform. It doesn't have to say more than megabytes of video resources. The orange box is more intimate, especially in the "Television Channel" area. The classified sections of the Plaza Leisure, Health and Wellness, Puff Column, and Emotional Mediation are all the favorite video content for the elderly.
All the interfaces of the orange bean box are all in large fonts, which is conducive to the elderly. Every holiday or solar festival, the orange beans box will push holiday pictures to add a festive atmosphere for the family. In addition, the "weather forecast" area was placed in the orange bean box to put the most concerned weather information of the elderly in a conspicuous position, so that parents can know ahead of time whether they are cool and warm, and they can add more clothing. This area can add multiple cities, and the weather of their children's city. , Turn on the TV at a glance.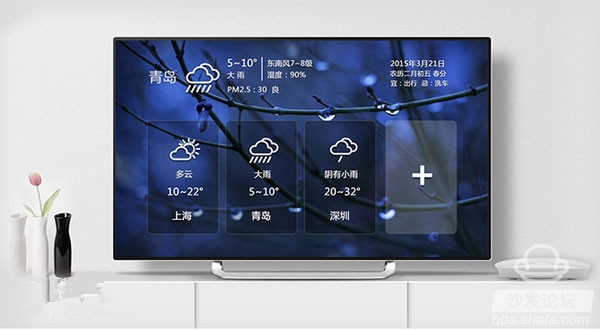 "The family sharing circle" is the biggest highlight of the orange box. After the mobile phone is bound with the orange box, the children can push movies, movies, and voices to the orange box through WeChat. My travel photos and baby's opening calls "Grandpa" and "grandma" can be shared with parents in a moment and every moment. Let parents have less concern and let "home" not be affected by the region.
The "One-click help" of the orange bean box enables the old man to call the rescue at the first time in the event of an emergency. Just press and hold the "Home" button on the remote control for 5 seconds, and the family will receive the green bean box. The call for help added a guarantee for the safety of the elderly. At present, this function is only implemented in the Shanghai area, and it will be gradually opened in more cities in the future.
TOP4: Skyworth Box i71S II
Skyworth box i71S second generation reference price: 359 yuan
Skyworth box i71S second generation features: eight-color design is Skyworth box i71S second generation highlights. Eight-core eight-color, appearance, performance is also particularly prominent.
Skyworth box i71S second-generation crystal sugar effect of the two-tier injection molding process, embossed Logo design plus 5 UV scratch protection layer, both beautiful and practical. Colorful design makes Skyworth box i71S second-generation fashion atmosphere, blue, green, silver, titanium black, local gold, orange, pink, purple and other eight colors to choose from, add a touch of color to the living room, increase the fashion atmosphere.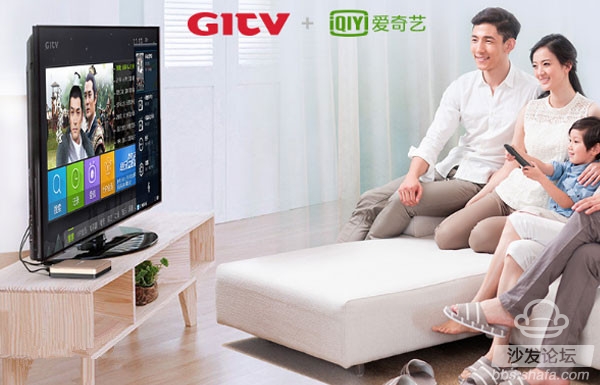 Skyworth box i71S II equipped with 8-core 64-bit CPU, 1G memory, 8G flash memory, faster operation; support 4K and H.265 decoding, high-definition video free to watch; for the first time using Bluetooth and voice remote control, HiFi-level audio output, Android 5.1 operating system, the use of more convenient operation, Skyworth box i71S second generation is also the first box to introduce large-scale 3D games, eight-core 64-bit processor to ensure that Skyworth box i71S second generation of smooth play video games; also supports third-party applications Installation, increase the playability of Skyworth box i71S II, enrich the entertainment life.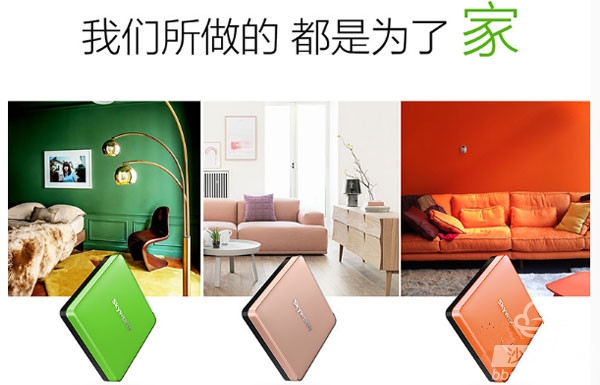 Skyworth Box i71S II is equipped with a GITV licensee, built-in iQiyi video, dual legitimate video resources to watch, high-definition movies, hit TV dramas, popular variety, animation, sports events, classic documentaries and other types of video everything. In addition to basic entertainment resources, Skyworth Box i71S also provides a variety of children's educational resources, early childhood learning, English training, identity animation, intellectual games ... ... Skyworth box i71S second generation television to turn parent-child education up to people.
Skyworth Box i71S II uses iQiyi launcher UI interface design, which is mainly divided into nine major interfaces, including "TV drama-movie-variety-animation" four major interfaces, mainly for TV drama, film, variety, anime resources for classification management . Familiarity is simple and shows a lot of content in a limited space. According to the user's habits and use requirements, re-integration planning, more humane!
TOP5: Millet Box 3
Millet box 3 reference price: 299 yuan
Millet box 3 features: Quad-core 64-bit processor, performance upgrades. Bluetooth voice control is more freedom. Poly four license plates, content upgrades. Classic MIUI, easy to use.
The millet box 3 uses a Cortex-A53 quad-core 2.0GHz 64-bit S905 chip as a flagship processor and has a powerful decoding capability of H.265 10bit 4K@60 frames, and achieves true 4K decoding output with HDMI 2.0 lossless transmission, allowing high-definition decoding to become Standard, the maximum support color number 1.07 billion color, compared to 16.7 million colors of the previous generation, increased 60 times, with 3 + 2 nuclear high-frequency GPU, a single GPU frequency increase of 25%, improves the game performance; support double Frequency 802.11ac WiFi, Bluetooth 4.1, HDMI2.0 and other flagship hardware configuration.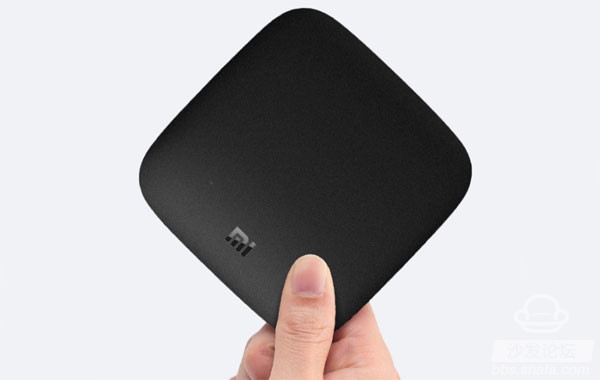 Compared to the previous generation of millet boxes, this time, Xiaomi Box 3, like Xiaomi TV 3, has access to four major licenses such as GITV, iCNTV, China TV, and Mango TV, and it also enjoys a large-scale alliance of Xiaomi's 100 video sites. Video resources. Films, TV series, variety films, anime films, documentaries and other high-quality genuine video resources to meet the user's viewing needs.
Millet Box 3 continues the MIUI TV version of the operating system. It's easy to use, and your TV is not only good looking but also fun. Support a brand new video wall and operate the TV in a completely new way. Optional millet Bluetooth voice sense remote control to increase voice remote control and somatosensory game functions, while using the acclaimed cast screen artifact mobile phone with mobile phone, and can be connected with Xiaomi smart home products.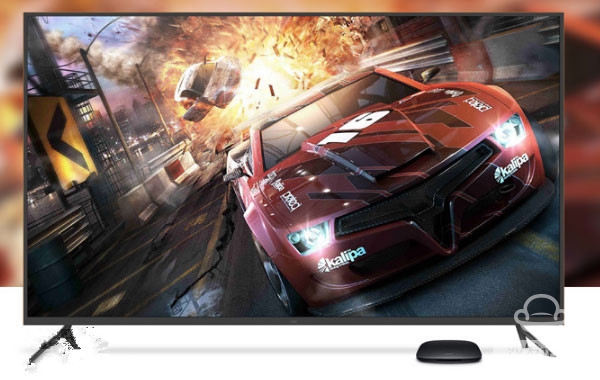 Millet box 3 standard millet Bluetooth voice sense remote control, the first introduction of voice and somatosensory functions, support for somatosensory games, voice search, voice control, etc., want to see what "say" is coming; voice control support timing shutdown, fast forward rewind , open applications, quick change operations. From voice to action, change the way and television exchanges.
TOP6:UT Egg 1s
UT egg 1s reference price: 298 yuan
UT Egg 1s Features: Eight nuclear monsters, powerful performance, play large 3D games, experience rapid.
UT Egg 1S integrates smart TV boxes and game consoles to give users a stunning gaming experience. UT Egg 1S uses the powerful performance of Allwinner's eight-core processor. The higher the number of smart TV box cores, the faster the operation response speed, the higher speed of processing high-definition multimedia content, and the fun of large-scale 3D games, UT eggs 1S eight-core processing The device provides you with superior performance and energy efficiency performance, allowing you to experience what is called speed.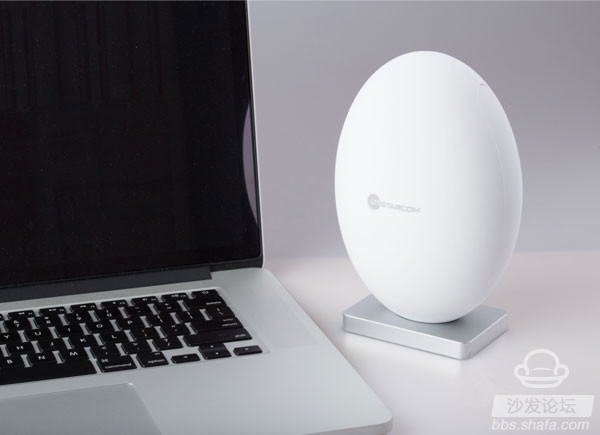 UT Egg 1S has 1GB of memory and 8GB of flash memory, giving users a faster and smoother experience. The design of the UT Egg 1S uses a glossy design, which makes it feel smoother and less likely to contaminate the dust. UT Egg 1S has become the most controversial new smart TV box that was launched in 2015.
TOP7: Huawei Box M330
Huawei box M330 reference price: 349 yuan
Huawei box M330 features: equipped with powerful chips and genuine resources platform. And with 300M complementary omni-directional dual antenna design, and 4K + H.265 hard solution standards, is committed to provide users with ultra-clear picture quality and massive video resources.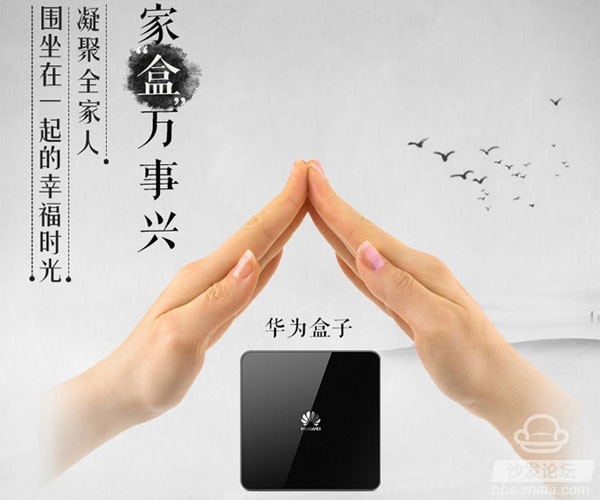 Huawei box M330 is only 88.5mm88.5mm15.5mm body design, the overall weight of about 190g, black body material color selection, the top surface of a shiny flat decorative lens, the use of exquisite dot pattern and mirror silver LOGO embellishment, With the aluminum alloy luster (titanium gray) in the middle frame coating, metal texture of the bright edge processing, the ultimate simple shape design, for the Huawei box M330 brings a simple, generous lady temperament!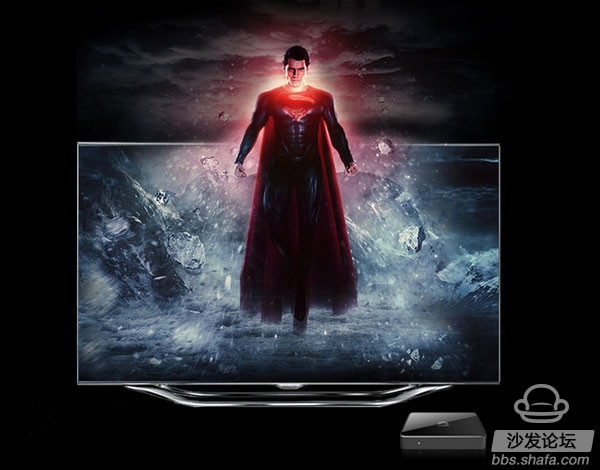 Huawei Box M330 uses HiSilicon Hi3798M processor, 1G memory and 4G flash memory to build Android 4.4 operating system, and can achieve the maximum 64G expansion, fully able to meet the needs of users.
Huawei Box M330 is integrated into the Yangguang Galaxy Integrated Broadcasting and Control Platform, and is supported by many content service platforms such as CCTV and Jiangsu Internet TV. Huawei Box M330 provides users with massive video resources and is updated daily. Provide users with continuous and stable protection of genuine content services. Rich and colorful program resources and unreliable and reliable resource services are the quality of Huawei's commitment!
TOP8: Taijie WEBOX WE30
Tai Jie WEBOX WE30 Reference Price: 369 yuan
Taijie WEBOX WE30 features: 8-core 64-bit processor, super dual-band dual antenna, fan blade cooling, support 4K, hard to solve H.265, and the use of high-end game acceleration engine, the overall performance "is almost beyond imagination" .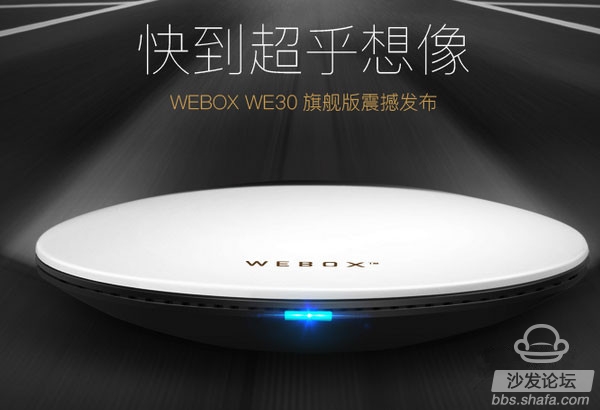 Tai Jie WEBOX WE30's body with oval design, the overall volume is only 113mm127mm23mm, and supports the bottom of the metal spread to the heat, 70 cooling holes HD. In the color match more fresh, bright, black and white with a classic combination!
Taijie WEBOX WE30 adopts 8-core 64-bit processor, which can run simultaneously with 8 cores at high load. It can also flexibly shut down the core to low-performance, low-power mode when the load is low, improve the energy efficiency by more than 30%, and calculate the speed. The video reading speed increased by more than 2 times. Built-in 1GB memory, 8G storage capacity, with Android 5.1.1 operating system, running incredibly fast!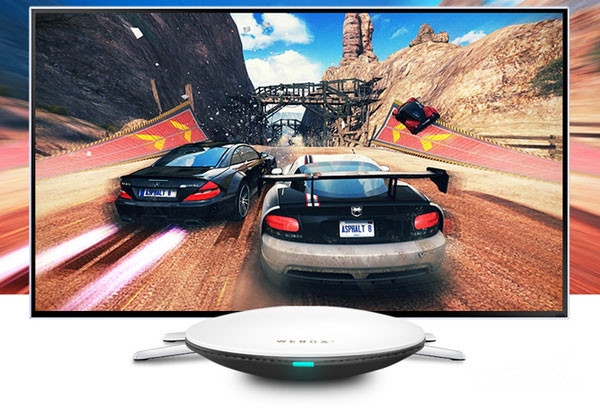 Tai Jie WEBOX WE30 equipped with Tencent, CIBN resource platform, you enjoy a vast amount of resources to enjoy! Relying on the Tencent resource platform, to provide users with a large number of genuine licensed program resources, real-time updates to meet the needs of film and television enthusiasts chase drama. There are also many channels such as American dramas, live events, and synchronized cinemas to meet the watching needs of film and television enthusiasts.
TOP9: Fluorite Beckham R2
Fluorite Beckham R2 reference price: 299 yuan
Fluorite Beckham R2 features: features monitoring capabilities, the first picture-in-picture feature, even the camera can be home monitoring, go out, the elderly and children at home have any situation can be known in real time.
Fluorite Beckham R2 body is thin, shaped like shells. The use of polycarbonate + ABS material panel, can fire, blade-like ultra-thin body so that the fluorite Beckham R2 is more exquisite, with a Dashilar cooling holes on the side, the bottom is equipped with a silicone anti-slip base, to ensure the use of the box during stability.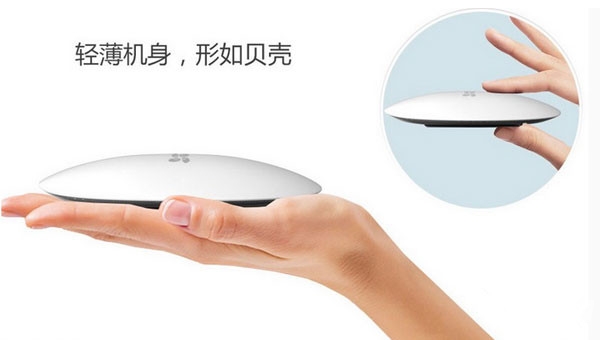 Fluorite Beckham R2 uses Hass Hi3798M professional quad-core chip, with quad-core 1.5GHz CPU + quad-core Mali450 GPU, integrating the world's leading lmprex image optimization engine, the screen output is more vivid and beautiful, supports 4K and H.265 and other most. 1GB of memory is sufficient to handle multi-tasking processing, using 4GB flash memory, mainstream configuration, fully meet the user's needs. At the same time equipped with Android 4.4 latest system, fully compatible with all kinds of video applications. Fluorite Beckham R2 sees big movies and plays games easily!
Fluorite Beckham R2 integrates with BesTV's BesTV broadcast control platform, enjoys massive video resources, more than 500,000 hours of wonderful video on demand content, whether you want to see variety shows, movies, hit shows or foreign TV series, fluorite Beckham Beckham R2 can meet you. The fluorite Beckham R2 supports Premier League and NBA live broadcasts in 2015, and the program is updated in a timely manner.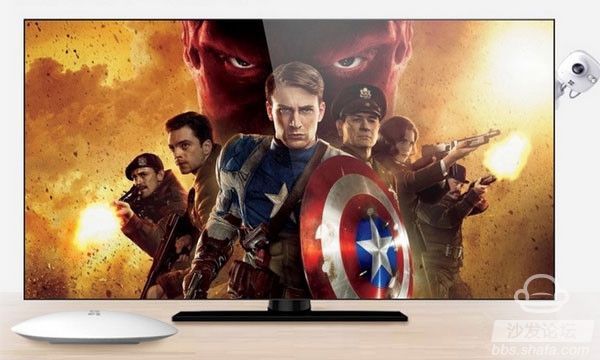 The fluorite Beckham R2 is more than just a home entertainment device. It also adds security features while enjoying home entertainment. It can be associated with a large number of devices such as network cameras, door sensors, etc. Through a box and mobile phone APP, it can build a good system that can be shot in real time and can also be video saved. Remote operation is very convenient and it is a very practical function. One-stop protection for children, the elderly, and the family.
TOP10: Lynx Box M11
Lynx Box M11 Reference Price: 199 yuan
Lynx Box M11 features: equipped with its own Tmall platform, in daily life can achieve online shopping payment. And to achieve box shopping, cloud games, video calls, home monitoring, cloud album, Ali TV assistant and other home digital entertainment services.
The Lynx Box M11 has a 99.899.825mm design and the overall weight is about 220g. Made of SABIC polycarbonate, it reduces weight and is more durable. All black spray scrub treatment, low profile and extremely texture, very mysterious. Black paint design, with a polished and matt material corresponding to bring out a "blackened cat."
On the hardware side, the Lynx Box M11 is equipped with the MediaTek MT8685 quad-core CPU and the Mali-450 MP4 dual-core image processor. The body comes with 1GB of running memory and 4GB of high-speed flash memory. The more powerful hardware configuration makes it more competitive in high-definition video playback and large-game experience expressiveness than other same-price boxes.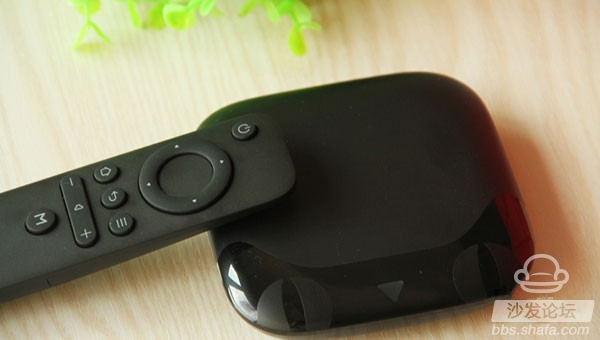 Lynx Box M11 is equipped with a genuine resource platform, Hua Digital Media. It integrates Ali Pictures, Hua Digital, Lions Gate, Discovery Channel and other video service providers. It has 6000+ movies, 160,000+ TV dramas, and rich educational resources, TV games, and shopping. Channel, dedicated to creating an excellent content platform.
The Lynx Box M11's home monitoring function allows you to pay attention to every detail of your life, as long as you connect the camera to watch the home situation anytime, anywhere! Lynx Box M11 wireless hotspot function, just plug in the Internet cable, open the box With the hotspot function, the mobile phone can be connected to the exclusive hotspot of the box and can enjoy the fun of wireless use.