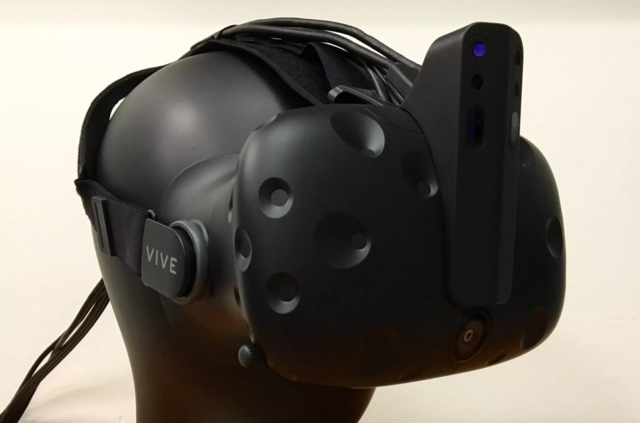 The Verge Chinese Station reported on August 4th
This year's Intel Developer Conference will officially open in a few weeks, and virtual reality is expected to become the focus of this conference. Dimitri Diakopoulos, an engineer from the Intel VR team, recently displayed an interesting photo on Twitter. The HTC Vive is equipped with an accessory device with six cameras. Its function should be related to the action tracking.
According to Diakopoulos, this depth-of-field sensing accessory is a prototype and suggests that it can be used to detect the surrounding environment to prevent the wearer from stepping on anything when the headband Vive moves or being tripped. We all know that the HTC Vive itself comes with a front camera, which can prevent this by providing some level of AR functionality. And Intel's accessory seems to be an upgraded version of it, in addition to avoiding accidents with the wearer, it should also be used to track the movements of the opponent.
Intel's developer conference this year will be held on August 16th, and we should be able to see more plans for this company's VR. (Author: Micah Singleton, the compiler: Sean)
Click to view original english
【The relevant rights in the Chinese language of The Verge's works in the United States are owned by Tencent Corporation. Without authorization, they may not be reproduced or excerpted. 】
.wxdigi { padding:20px 0; border-top: 1px dotted #DBDBDB; }