â–¼
"Mars Rescue" uses Unreal Engine 4 to create a VR experience! From Baidu VR
Now many movie and TV works will launch VR experiences, especially in space and science fiction. Because people's imagination is rich, they can't turn the contents of their minds into images. So many VR works are born. Mars Rescue recently. Also launched VR experience content. When executive producer Ridley Scott and director Robert Stromberg teamed up to transform Scott's Oscar-winning movie "Mars Rescue" into a virtual reality experience, they turned to Epic Games' Unreal Engine 4 to provide core development technology to support this A 20-minute interactive tour.
"The technology we use to tell the story of Mars Rescue can only be achieved with the best game engine available today, which is Epic's Unreal Engine 4." Stromberg said, "This is an indispensable tool for completing our movie narrative.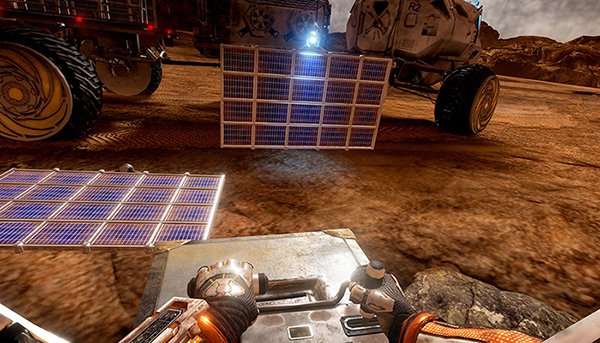 The Mars Rescue VR Experience, now accessible on the Oculus Rift, PSVR, and HTC Vive, stands out among Hollywood's many VR products, combining the dual features of narrative and interactive mini-games. Players not only have to follow Mark Watney's exploration, return to Earth after being trapped by Mars, but also allow users to wear "virtual space suits" to play the roles played by Matt Damon and fully participate in this first person perspective action game.
"The development of video games is changing with each passing day." Stromberg said, "This experience is a fusion of multiple areas, which is arguably the first of its kind in VR."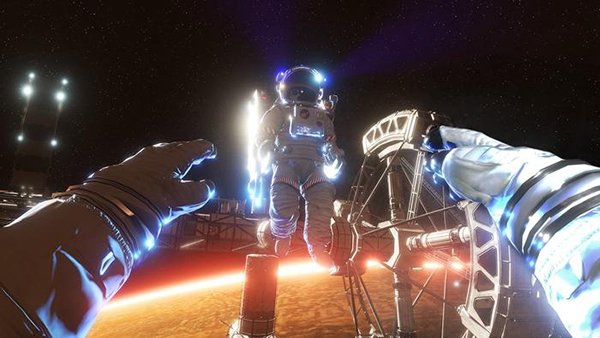 In this experience, users can drive a rover, drive on the red planet, test escape cabins leading to Hermes, and even use virtual potatoes in Watney's temporary garden. This experience provided a 360-degree panoramic view of the environment. The design was based on the scenes of this award-winning movie. When the user looks down, he will see Watney's hands and feet.
The project was jointly developed at the Fox Innovation Lab with 20th Century Fox, RSA Films and The VR Company (VRC) of Stromberg. "This is still cutting-edge technology for everyone exploring how to use VR," Stromberg said. "We have worked with many companies, such as working with the Q Department to make sound effects, and working with Heavy Iron Studios to achieve Manual control, in collaboration with MPC VR to create a three-minute trailer, you must select the right companies and professionals according to specific ideas, and then group them into a more powerful team, just like putting together a clip. Like high-quality movies."
Stromberg said that game developer Heavy Iron Studios (Epic Mickey 2) took four months to build standard handheld controllers for Oculus and Vive. They created two complete arms, and the details are extremely realistic, allowing users to fully immerse themselves in the game world and make them feel that this is their own arm.
Mike Dunn, chairman of Fox Home Entertainment Worldwide, said that making movies with VR is very interesting, because the language is different from the traditional film format.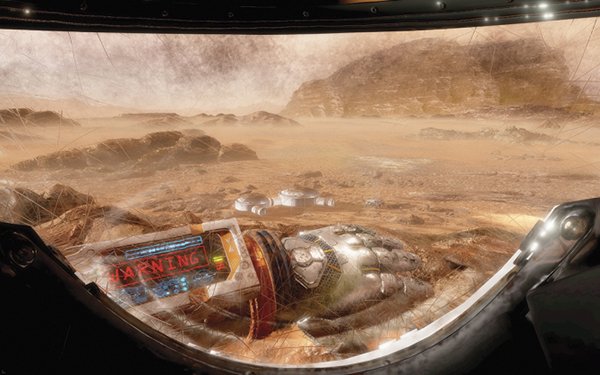 "In VR, if you want your audience to choose a path because of emotional connections, you need a variety of visual and auditory reminders of different sizes and shapes to let them follow your thinking." Dunn said, "In our lab DTS was used to make object-based sounds. It pushed VR to a whole new level."
Although designed as a game engine, the Unreal Engine 4 has been expanded into multiple uses in the Hollywood, corporate and other industries, using the Unreal Engine 4 to open the door to a new hybrid experience.
"In my opinion, video games are more practical than movies," Dunn said. "Only emotionally speaking, Mars Rescue has made the overall experience more practical. We blur the line between games and movies because The game brought emotions to the game and we incorporated some interactions in the movie VR experience."
Stromberg stated that the "Mars Rescue VR Experience" was not thought of as a form of game at the beginning of design, but the project has evolved over time.
"At a certain moment, we decided to add interactive elements to emphasize that you are experiencing this as Mark Watney," Stromberg said. "We started doing 3D and we have now upgraded to 5D."
In January of this year, Fox launched the VR experience for the first time at the Consumer Electronics Show in Las Vegas. During this time, the HTC Vive version also received a D-Box dynamic seat that could enhance the experience. When you are driving a movie rover and heading for the Ares IV launch vehicle and crossing the Mars landscape that is truly restored with the Unreal Engine 4, you begin to experience what it means to be there. When the user loosens the rover's rocker by releasing the trigger of the Vive controller, the seat is moved back and the user is pulled back to reproduce the deceleration effect of the ride. Even without this extra technology, the VR experience can bring users into the world of this movie.
Stromberg won the Oscar "Best Art Direction" award twice for "Avatar" and "Alice in Wonderland." He saw the rapid development of VR technology in video games and Hollywood creatives.
"When we started to make "Avatar," what we were doing was still an illusion 10 years ago. At that time, we made this movie. After five years, the technological development has progressed by leaps and bounds. We must go back and do something. "Stromberg said," We finally ushered in the VR technology mature, the user is also ready for the moment, if you can succeed, everything is ready for the best moment."
Unreal 4 engine technology is one of the engines driving the new wave of VR.
"VR is like you have a wheel, but you don't know what it can be used for. Finally someone invents a car and you can open it quickly." Stromberg said, "This car is Unreal Engine technology, and all the calculations Technology, watching hardware, handheld controllers, and all those things that weren't there before."
The first experience was so successful that Stromberg has high expectations for future VR projects. After all, he was invited to direct the Mars Rescue VR Experience after the main shooting job was completed. The director of Disney's "Sleeping Curse," said that the next VR movie production will be a complete experience, when you will be a player, not a participant.
"I want to create a narrative story, so what's presented to you is an emotional story, a real situation, and an act like a play," Stromberg said. "This is the next project I want to see. "We can predict that the project that will be staged in the future will be a realistic panoramic experience.
Corner light ,led Corner light ,Waterproof Corner Light,Bright LED corner light
Kindwin Technology (H.K.) Limited , https://www.ktl-led.com