Near the Spring Festival, the TV market will be hot again at this time of the year. After all, many consumers are planning to put on a satisfactory TV for their home before the Spring Festival. However, what kind of TV should they buy? For friends who are not familiar with TV, shopping in the mall is undoubtedly a headache. Recently, all major TV manufacturers have launched promotions. At present, 4K has become the standard, and 55-inch has become the mainstream size of the living room. Xiao Bian just for everyone to count on the recent more value TV products, including the Internet, joint ventures and domestic brands, take a look at it.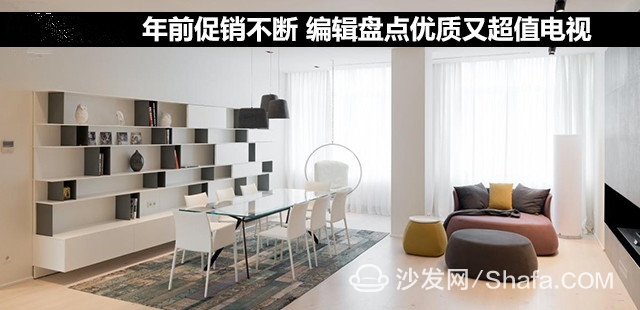 Wide color gamut 4K+ strong chip micro whale TV 2 generation 55 inches (Click for details)
From January 3 to January 15, micro-whales will start the "New Year's Eve" New Year's Carnival parade on the verge of the advent of the New Year. A variety of mainstream models have discounts. The small whale TV second generation 55-inch TV adopts a wide color gamut technology and up to 85% NTSC color gamut. As with the use of more pure pigments, the thickness of the color is enhanced, and the TV's "palette" has richer colors. Let the colors appear more realistic and natural, and the picture presented on the 4K ultra-high-definition screen is more clear and vivid. With HDR technology, improve the contrast of the picture, and at the same time show clear details of shadows and highlight details, enhance the sense of picture layer, and bring a more realistic visual experience. At present, this TV is priced at 3,798 yuan in the official promotion of the Little Whale Mall.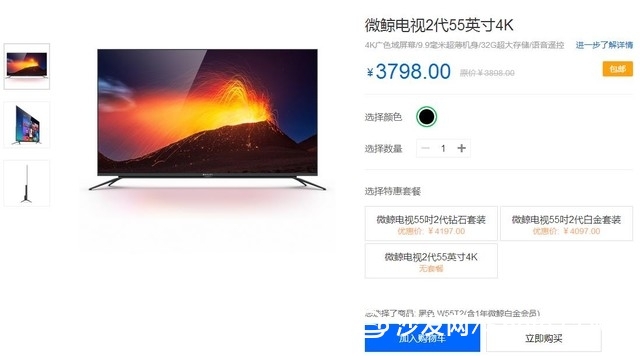 The small whale TV second generation 55-inch adopts an innovative design process. The thickness of the body is only 9.9mm, and the use of high-strength metal materials allows the body to remain firm and flat under such a thin and light condition. The base adopts a unique bridge design, which is more in line with the principle of ergonomics. The concise and elegant form contains rigorous mathematics logic, presenting a seamless visual effect.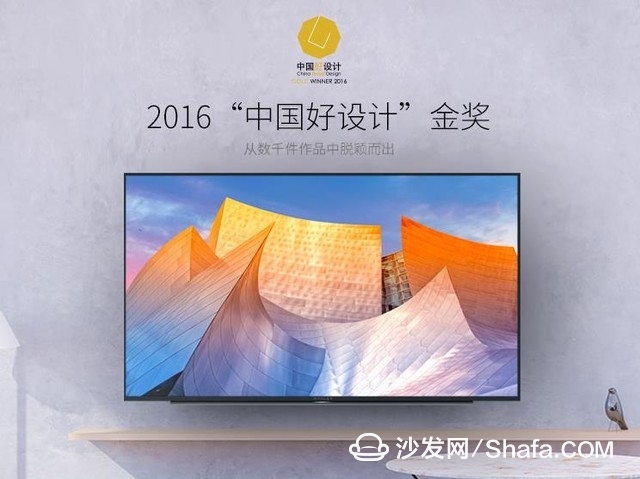 Micro Whale W55J2
The second-generation 55-inch Mini Whale TV adopts an optimized sound board design, which has a higher mid-high audio directionality and brings more real-life presence. Support Dolby/DTS audio dual decoding, and embedded Dolby ATMOS panoramic sound field technology, the sound effect is more vivid and vivid, and the sense of space is stronger, resulting in a stronger sense of immersion.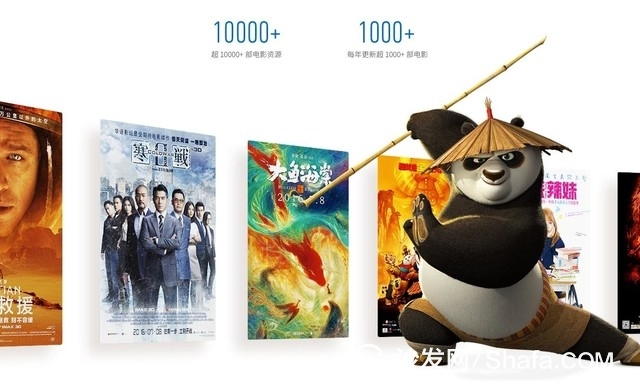 Unstoppable content
In terms of content resources, the Micro Whale TV relies on strong production examples of Chinese culture to integrate high-quality content resources at home and abroad, including large-scale cinemas of Tencent video, strong media variety show of Hunan Satellite TV and Mango TV, and 2000+-hour TVB movie library. As well as the BBC documentary, etc., whether it is a variety show or a movie or television drama, the program that you want to watch can be found on almost all of the small whale television. Tracing drama in front of the TV is also much more worry-free and can be seen everywhere.
Micro whale TV second generation 55 inch [Reference price] 3798 yuan [Reseller] Micro whale official website 55 吋 SUHD quantum dot Samsung UA55KS9800 (Click here for details)
The KS9800 series TV is equipped with a cadmium-free 10bit second-generation quantum dot display with a curvature of 4200. It can restore up to 1 billion colors and has a maximum brightness of 1000nit. At the same time with Samsung's deep black anti-reverse, automatic depth of field technology, greatly reducing the screen glare, increase the screen layering, to ensure that from different perspectives can get a similar and consistent viewing experience. At present, this UA55KS9800 TV in the Gome Online straight down 1,300 yuan, priced at 13,699 yuan.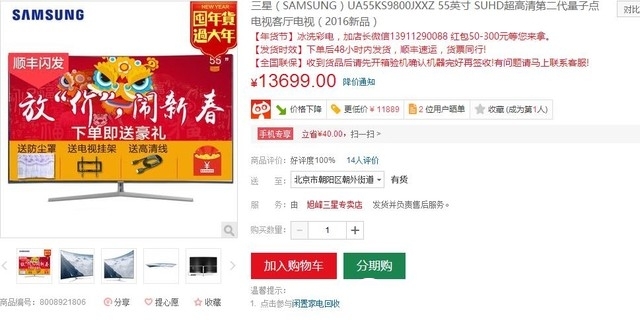 The KS9800 second-generation curved quantum dot TV adopts curved surface design with unique appearance, and can also enhance the depth and stereoscopic sense of viewing. In terms of interfaces, the KS9800 provides four HDMI, three USB, one component input, one AV input, one LAN cable jack, one digital audio optical fiber output, and one RF interface, which is sufficient for high-end applications.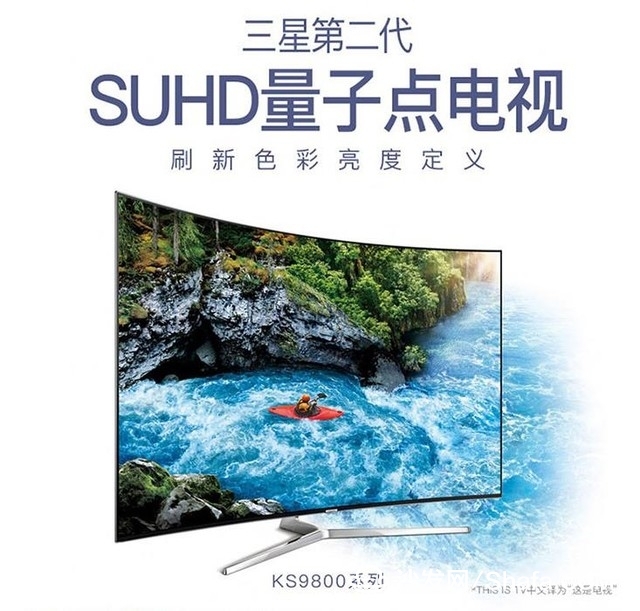 Samsung UA55KS9800
On the software side, the SUHD TV KS9800 is running a new version of the Samsung Tizen intelligent system. The smooth operation, user-friendliness of the UI, and functionality have all been significantly improved. With Samsung's upgraded Smart Hub, Smart View, multi-screen technology, etc., it is easy to implement cross-device, cross-platform connectivity and instantly share favorite content with family members.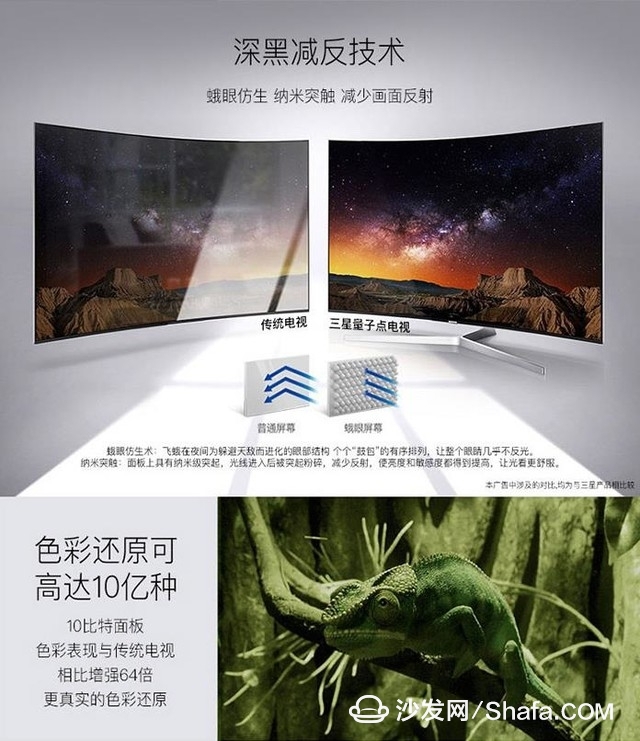 Up to 1 billion color reproduction
With excellent display chips and a novel technology foundation, Samsung has been among the best in the world TV manufacturers. Over the years, it has had a good reputation and high-quality workmanship, and has laid a very good reputation for its products. The KS9800 brought to you this time is a curved 4K ultra-high definition television based on Samsung's second-generation quantum dot technology. The flagship positioning is destined for this product's extraordinary.
Samsung UA55KS9800
[Reference price] 13699 yuan [dealer] Gome online 60 inches 4K gaming TV cool open 60N2 (Click for details)
With the rapid rise of the younger generation of consumers, consumers are no longer solely evaluating the quality of television, and the appearance has become an important criterion for the purchase of television. As the center of family entertainment, it has a great influence on the whole family style. Appearance adhering to the cool design of the previous generation of cool TV, the all-metal alloy technology also doubled the fashion sense of this TV. This design concept is also an important direction for the future development of television. Among them, 60N2 is priced at 4599 yuan in Jingdong Mall, and the order is reduced by 200 yuan.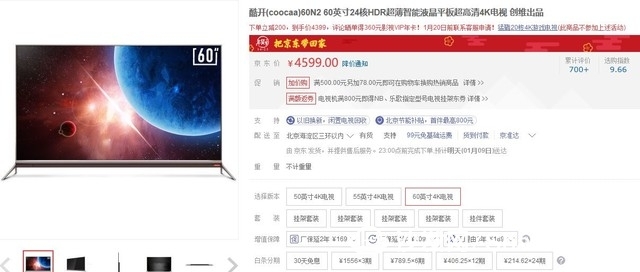 CoolTV 60N2 TV is fully upgraded compared to the "Lightning Man II" 60U2 process, and inherits the outstanding characteristics of the new high-end flagship Coolo 55A2, such as forward soundBar, Bluetooth, ultra narrow full metal frame, CNC polishing Etc., while increasing Eiffel's high-end base is more fashionable. The "super" word is mainly reflected in two core advantages: big content cloud game + good hardware.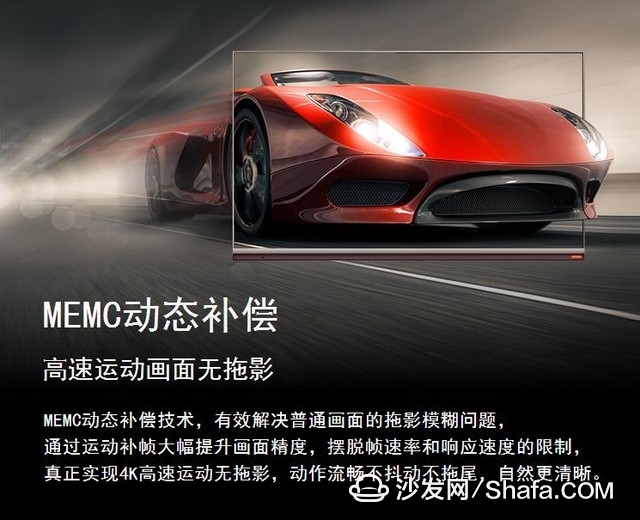 Using MEMC dynamic compensation technology
Cool open 60N2 uses online transmission technology, including over 2000 size games, more than 200 mainframe games, Super Street Fighter 4, Lehman, Far Cry 2, Batman and other major console games can be played, you need a separate 10M + light The network, the game is loaded through the cloud, you do not need to burn TV configuration to run, the network is better and smoother, the gamepad adapts to the universal version.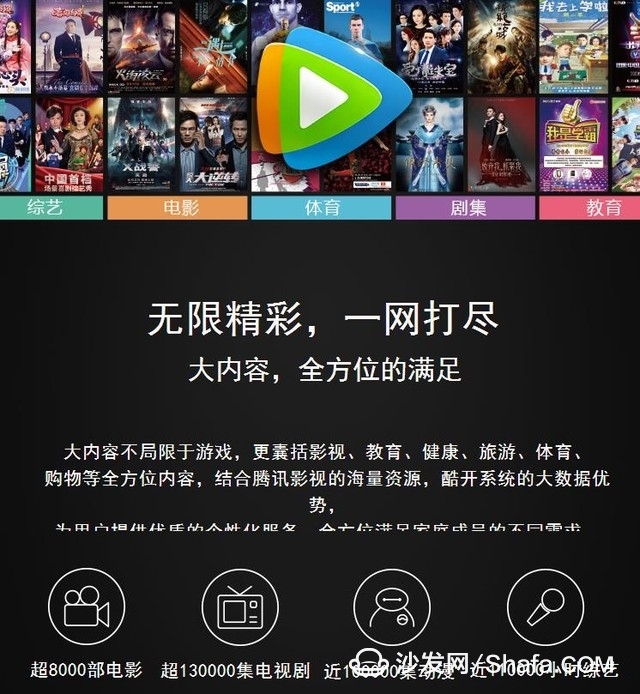 Full range of large content coverage
Cool open 60N2 TV uses a new upgraded Cool Open System 5.5, flat interface style operation is more simple and convenient, color is very young, the overall visual effects make people relaxed and happy. And in the actual hands of the author, the response speed is agile and almost no caton is encountered. Integrate high-quality resources such as film and television, games, shopping, travel, sports, and health, especially in the game.
Cool open 60N2
[Reference price] 4599 yuan [dealer] Jingdong 55 吋 4K local gold TCL L55P2-UD (Click for details)
The TCL L55P2-UD TV uses a T830 GPU and is equipped with a 13-core processor. Not only has a more complete TV function, but also does not get stuck in the operation, the operation is very smooth, and brings the user a "flying" enjoyment. At present, this TV quotes 5,799 yuan, and interested friends may wish to look at it.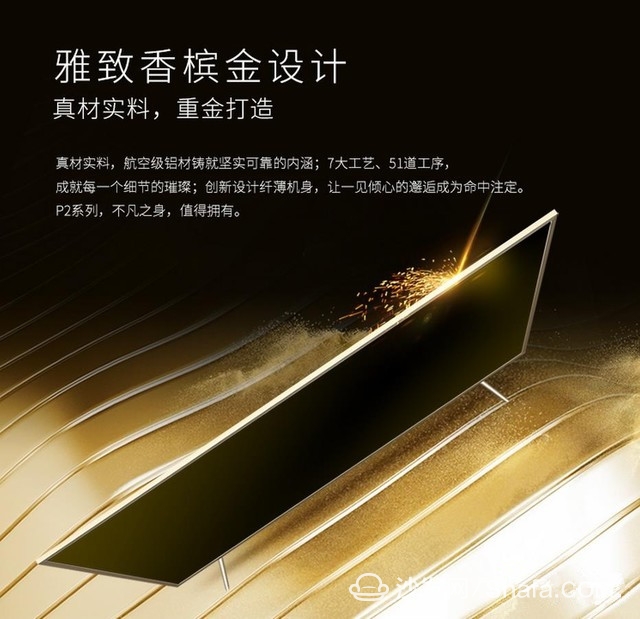 P2 TV adopts elegant champagne gold design. The frame is made of aerospace aluminum. The metal body is durable and durable through polishing, sandblasting and anodizing processes. The P2 integrated shell increases the slim area by 50%, increases the heat dissipation area, and has a longer service life, and the body is thinner, achieving a combination of beauty and utility.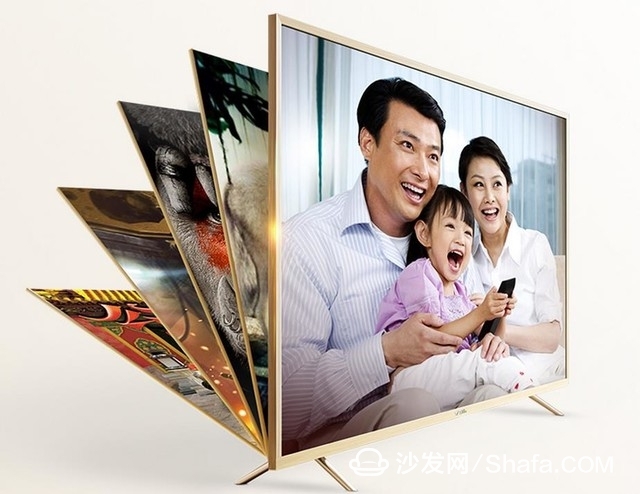 The L55P2-UD TV is not only beautiful in appearance but also not inferior in quality. Equipped with the latest all-environment HDR technology in the display area, it is different from other brands in terms of HDR technology. The technology is in full compliance with HDR standards in hardware, software, and content, presenting clearer picture details and allowing users to see More realistic picture.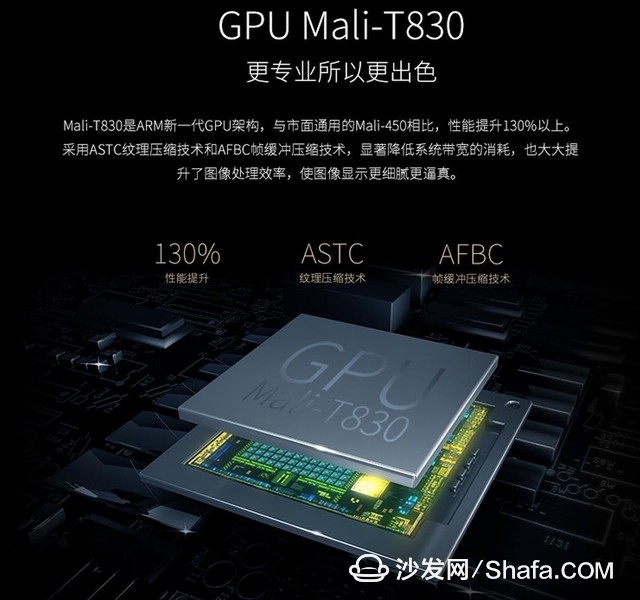 You can also get a 497 yuan worth of Tencent VIP video resource package for free on this TV. The package covers 199 yuan worth of penguin theaters, 99 yuan tripod theater, 199 yuan Tencent sports resources, free content can be called to see more, no matter For those who like the American drama, NBA, or the new movie of the cinema, they can enjoy watching their favorite content for free on P2.
[Reference price] 5799 yuan [dealer] Zhongta Dazhong [business address] No. 11 West Third Ring Road, Haidian District, Beijing [Contact] Wang Guowen 18601351358
Four-color 4K+HDR Skyworth 55-inch G7 TV (Click here for details)
Skyworth has long maintained its leading position in color TV technology. In the face of technical disputes in the color TV market, Skyworth has grasped the general trend of the industry and continuously innovates and breakthroughs in technology. Skyworth 55G7 adopts the high-end HDR technology jointly developed by Skyworth and LG Display. - 4-color HDR. At present, this TV is priced at 7,699 yuan in Jingdong Mall.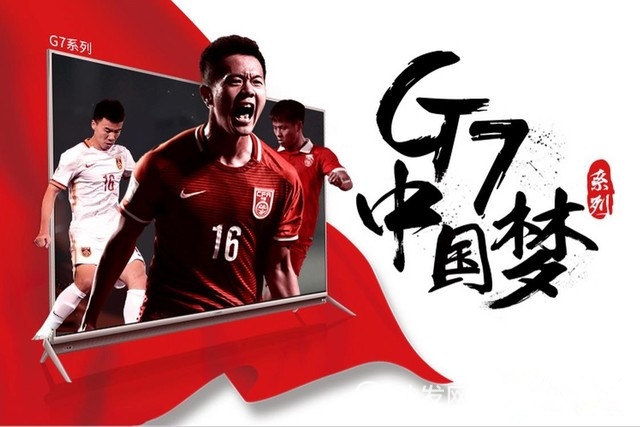 Skyworth G7 Chinese Dream Series
The design of Skyworth G7 originated from China's modern industrial design aesthetics, its visual simplicity is constantly innovating, and its functional design is in the same line. The slim, artistic design concept can even completely dilute our understanding of traditional smart TVs, and let consumers think that television is not just a viewing tool. It can also be done so stylishly and so stylishly. The design concept will also interpret the future direction of smart TV.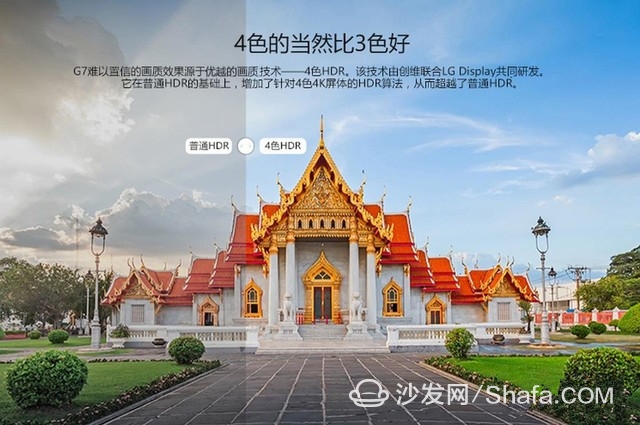 Four-color HDR technology
The total number of Skyworth G7 processors is as high as 25 cores in the industry, which is different from the ordinary inherited computing methods. The G7 uses eight independent computing chips to perform their duties, resulting in a comprehensive improvement of various function effects and guaranteeing quality and speed. . And the use of industry benchmark quality technology - 4-color HDR, HDR chip decoding and 4-color screen control chip reading code, effectively reduce the loss of picture quality in the decoding, a more realistic reduction of the actual picture.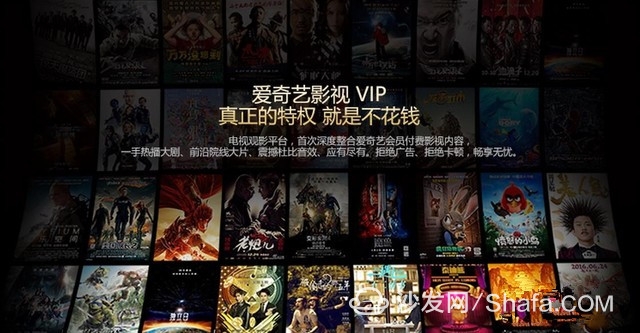 Massive film and television content
For television, both hardware and content are standard and are indispensable. The television industry has always followed a hardware-based approach, but the value of content can no longer be ignored. In particular, exclusive, distinctive content is very attractive to users and can enhance users' willingness to pay for viewing. Not long ago, Skyworth announced that it would like to purchase one-to-two-year Tencent video or iQiyi Qiguo VIP member service on the basis of its original content for consumers who purchase high-end TVs.
Skyworth 55G7
[Reference price] 7699 yuan [dealer] Jingdong

65" 4K large screen PPTV 65T2 (Click for details)
The PPTV 65C2 Ares TV uses the classic night sky black for overall color matching. There are no extra accessories and any jumping colors, retaining the beauty of the TV product itself. This design is very suitable for any home environment while maintaining a low-key classic. At present, this TV in Suning easy to sell price 4999 yuan, interested friends click to enter the electricity supplier interface for details.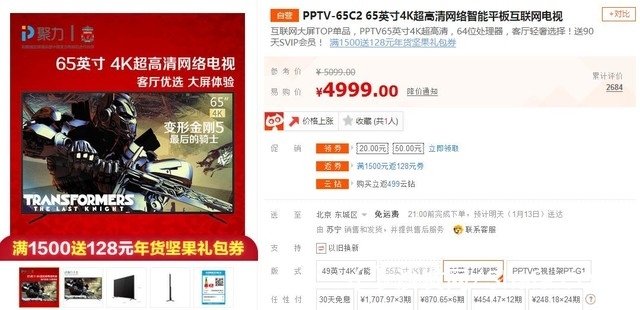 PPTV 65C2 TV adopts Innolux 4K ultra-high-definition panel, applied direct-lit backlight, the screen resolution reached 3840*2160, allowing users to see every detail in the picture, compared with the traditional HD resolution, the picture is more delicate There is texture. In terms of configuration, PPTV 65C2 TV has MIMO dual-income and dual-receiving technology, 1G memory + 8G large storage space, professional-grade Mstar 6A938 chip with Mali-T720 graphics processor, release a powerful processing power, to ensure a smooth playback experience.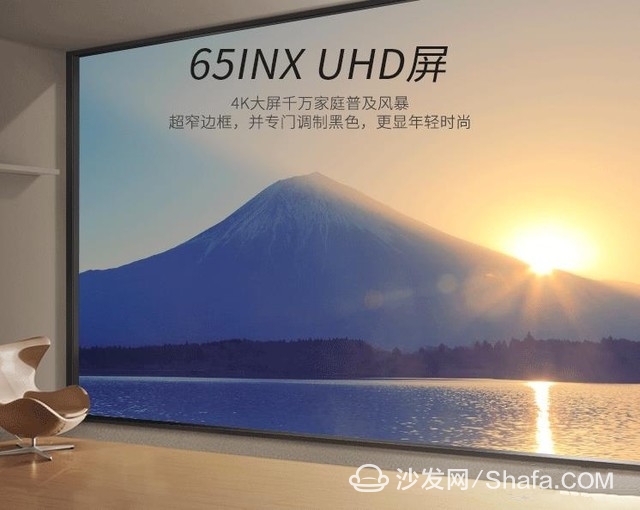 4K Ultra High Definition Large Screen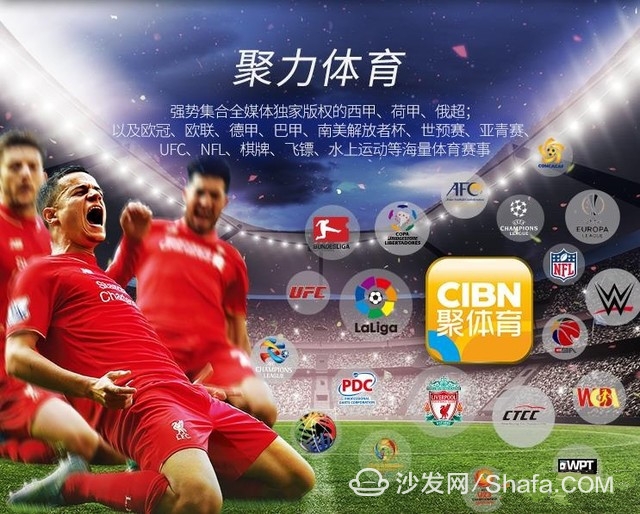 Mass sports events
As an Internet video content service brand with eleven years of experience, PPTV's strategic content layout at the big screen endures no compromise. Not only is there a five-year league title exclusive to La Liga, but China's cutting-edge Zhang Yuning is the sole owner of the game. In addition, UFC and WWE, two top-tier fighting events that have accumulated huge numbers of high-quality fans in the country, have their own broadcast rights. Others such as the Champions League, AFC, Bundesliga, Premier League and other football feasts have also been copyrighted. At the same time, the purchase of PPTV 65C2 TV will also give away three months SVIP members, in addition to removing advertising, there are many privileges.
PPTV 65C2
[Reference price] 4999 yuan [dealer] Suning Tesco
Smart TV/box information can focus on smart TV information network sofa butler (http://), China's influential TV box and smart TV website, providing information, communication, TV boxes, smart TVs, smart TV software, etc. Answering questions.
Shenzhen LINX Technology Co., Ltd, a headphone manufacturing and trading combo, owns many styles of creative headphones and fashionable headphones, and constantly provides the latest headphones, novelty headphones, creative headphones, support OEM and ODM customized headphones. If you need to customize creative wired headphones or wireless headphones, please feel free to contact us.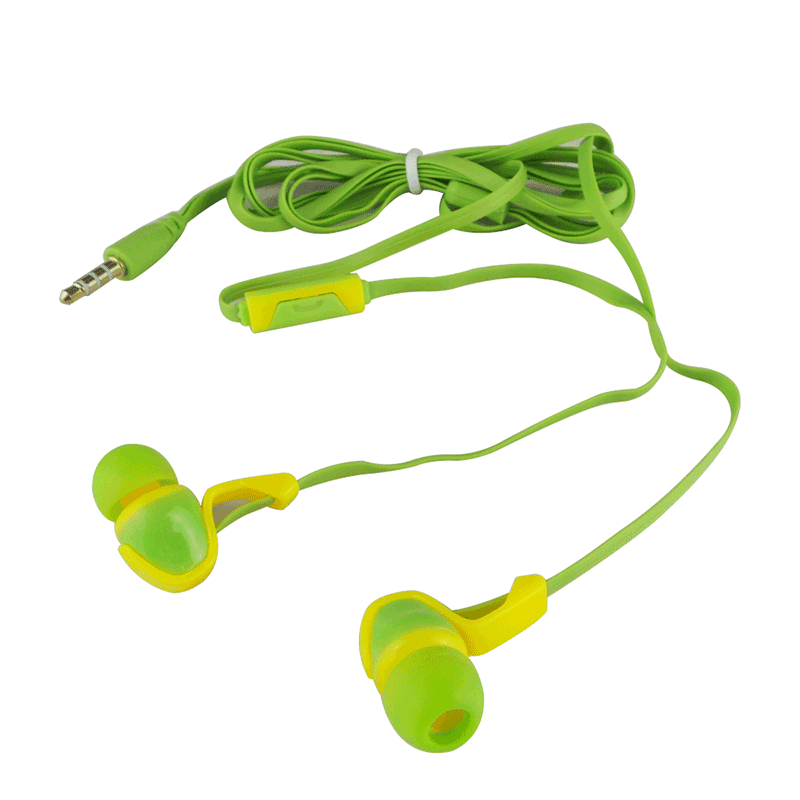 Headphones With Mic,Cartoon Earphone,Creative Headphones,Creative Earphones
Shenzhen Linx Technology Co., Ltd. , https://www.linxheadphone.com