Recently, a customer has purchased a development board ZC706, which is intended to debug the GT optical port. Found that the development board does not give the GT reference clock, the schematic is as follows:

Figure 1. ZC706 GT Reference Clock
If there is no external crystal to the GT, then the GT has no way to work. At this point we can choose TI's EVM CDCM6208V1EVM development board as an assistant is more convenient: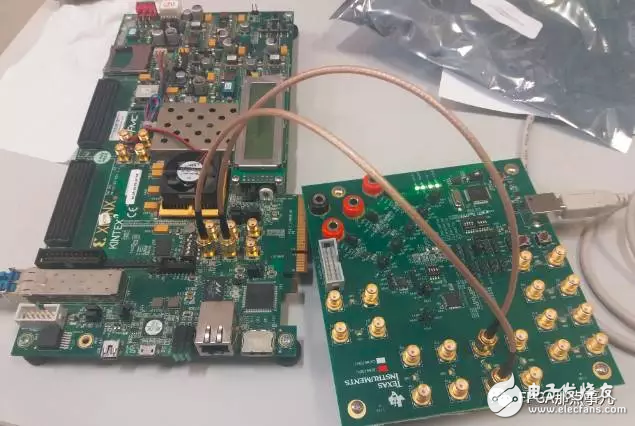 Figure 2. TI+Xilinx hardware connection

Figure 3. TI EVM Clock Board Configuration
This clock board also has the advantage of providing multiple homologous reference clocks simultaneously. Sometimes it is difficult to handle clock synchronization of multiple boards, and the homologous clock advance processing function can be used. In addition, the clock board can be flexibly online to debug the reference clock and directly change the clock frequency through the cable.
Do you know what is ENEPIG in PCB?
What is ENEPIG?ENEPIG-Electroless Nickel Electroless Palladium Immersion Gold is a surface finish for Printed Circuit Boards.ENEPIG works well with lead free and conventional eutectic solder alloys.This is the best way for gold wire bonding. Advantages for ENEPIG:

1.[Black Nickel" free – no possibility of grain boundary corrosion of nickel surface by immersion gold
2.Palladium acts as an additional barrier layer to further reduce copper diffusion to surface, thus ensuring good solderability
3.Palladium completely dissolves into solder, without leaving an excessively high P% rich interface, exposing an oxide-free nickel surface allowing reliable formation of Ni/Sn intermetallic
5.Withstands multiple lead-free reflow soldering cycles
6.Demonstrates excellent gold wire bondability

7.Process costs substantially lower than electrolytic nickel gold or electroless nickel electroless gold
ENEPIG PCB,Aluminum PCB,Rigid PCB,Flexible PCB
Storm Circuit Technology Ltd , https://www.stormpcb.com