[Photo/High-tech LED reporter Zhou Jianhua Linyi report] "
Lighting has entered the LED era, the success of even the big distributors is only representative of the past and the present, but only grasping the LED is equal to grasping the future of lighting." Liu Tongguang, Chairman of Tianma Lighting, which has been in the industry for 22 years, said at the "2013 China Good Products Tour Exhibition and Investment Promotion Conference" Linyi Station. The meeting was successfully held in Linyi News Building on the afternoon of March 23, attracting more than 110 dealers from Linyi, Shandong.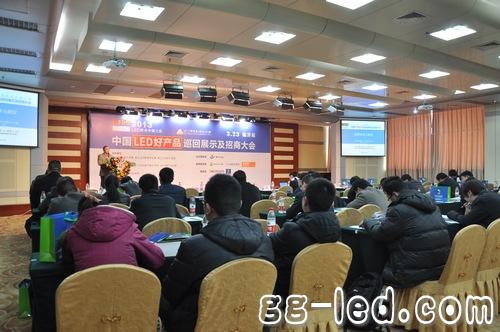 Linyi Station Conference Site Figure 1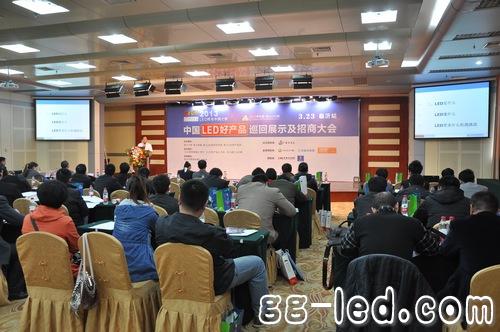 Linyi Station Meeting Site Figure 2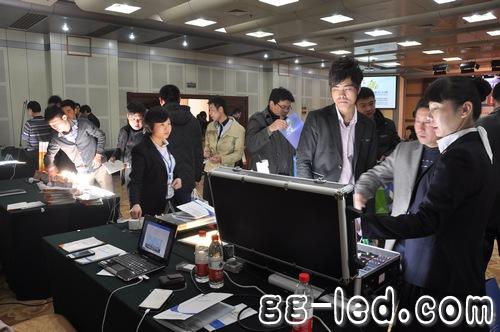 Distributors and companies exchange LED product technology
LED penetration is still ignorant for half of the merchants
The reporter visited Linyi Lighting City and found that whether it is home lighting, crystal lamps, or commercial lighting stores, LEDs have penetrated into them, only to a lesser degree. Even the flat low-pressure crystal lamp, which was originally a low-voltage lamp as the main light source, was replaced with an LED. According to store dealers, the number of LED brand stores has increased since last year, such as Zhongshan Fengguang Legend, Zhongshan Auman Technology Lighting, Foshan Huaxin and so on. In addition, LED intensive supermarkets have also appeared, such as the image store opened by more than ten LED brands on the second floor of the Tianma Lighting Store.
According to incomplete statistics, there are more than 6,000 lighting and lighting businesses in Shandong Province, and Linyi is a "concentration camp" for Shandong engineering and distribution businesses. There are more than 830 lighting dealers in Linyi Lighting City. At more than 1,100 perennial, more than half of the companies currently involved in LED.
Since last year, in the face of the new property market, cost pressure, LED penetration and other issues, Shandong merchants have chosen brand operation and re-examine LED. But I am ignorant of LEDs from corporate brands, product technologies, and marketing strategies.
"In March, I spent 15 days walking the two LED industry bases in Shenzhen and Zhongshan, Guangdong Province, and inspected more than 20 companies, but still did not find a suitable LED partner." Engaged in lighting sales for 12 years, now Guanhua Yang Zhongchen, general manager of the Lighting Shandong Operation Center, told the Gaogong LED reporter.
Seven big ten small Linyi strategic importance
At present, the Shandong lighting industry's businesses are mainly distributed in Linyi, Jinan, Qingdao, Weifang, Zibo, Heze, Yantai, Dongying and other seven cities, showing a pattern of seven big ten. Among them, Linyi City has the largest number of merchants, with more than 870. With a business area of ​​260,000 square meters, Linyi Lighting City has long occupied the top spot in the professional lighting market in Shandong and Northern Jiangsu with its stable merchants, perfect sales network and sound logistics and distribution.
The location of Linyi Lighting City is mainly based on wholesale. Its main target group is the second and third-tier cities in Shandong and North Jiangsu, so there are many lighting businesses gathered here. There are not many merchants doing lighting in Luozhuang District and Hedong District under the jurisdiction of Linyi City, where consumers will directly go to Linyi Lighting City for consumption. In addition, among the nine counties, Linyi, Lishui, Mengyin, Weinan and Weinan have professional building materials or decoration markets, which can gather some lighting merchants and brands.
The success of the "2013 China Good Products Tour Exhibition and Merchants Conference" Linyi Station also depends on the support of major manufacturers. During the meeting, Dr. Zhang Xiaofei, CEO of Gaogong LED, Yao Huaiju, Chairman of Weibo Lighting, Zhang Hu, Deputy General Manager of Marketing, Tan Jian, General Manager of Laiwei Optoelectronics, Wang Shizhen, Sales Manager of Lianchuang Optoelectronics, Liu Tongguang, Chairman of Shandong Tianma Lighting, etc. In-depth discussion on issues such as bottlenecks and countermeasures, channel cooperation models and practices of channel development.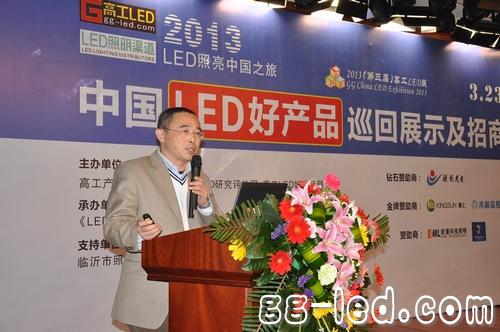 Gaogong LED CEO Zhang Xiaofei
Ten major trends in the LED industry are emerging
2013 is the year of LED channel explosion. With the continuous penetration of LED, I believe that the industry will have ten major trends:
1. Traditional lighting shifts to LED lighting. 2. Traditional lighting companies that are mainly export-oriented are transferred to the domestic market. 3. Foreign lighting companies adopt OEM/ODM strategies to reduce costs. 4. Foreign lighting companies enter the domestic market to accelerate. 5. State-owned enterprises Entering the LED lighting industry 6. A large number of domestic upstream and midstream enterprises are moving downstream. 7. LED lighting companies have begun to build large channels. 8. LED lighting products have been upgraded in price wars. 9. LED lighting brands have gradually emerged. 10. In the next three years, the domestic lighting market will become more competitive. Determine the top 10 rankings within four years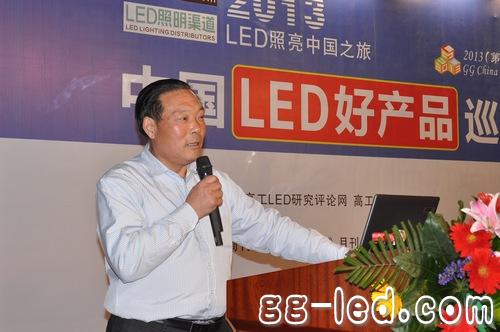 Liu Tongguang, Chairman of Shandong Linyi Tianma Lighting Co., Ltd.
Lighting has entered the LED era
Now manufacturers must be called LED, visible LED has begun to mature around us, but because of the market products and brands are not good, everyone can not understand the LED. In fact, we must first understand: what LED is, what LED is like, what opportunities and challenges LED brings. LED is a rare opportunity in the lighting industry. I invested the most energy in LED last year, because LED has already formed scale, and it has become undoubtedly the main force of lighting. At the beginning, LEDs still rely on government subsidies, like parents feeding children, but with the growth of LED itself, the market's active penetration will develop rapidly. In the lighting industry, your success can only represent the present and the past. If you dare to be good at LED, then the future is still yours.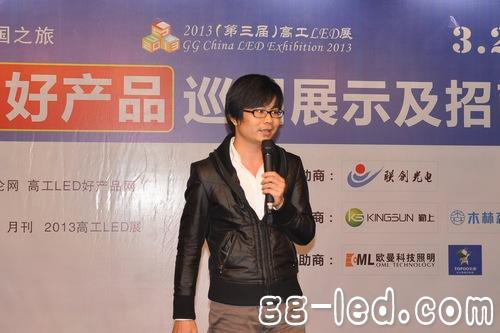 Tan Jian, general manager of Shenzhen Laiwei Photoelectric
Brand strategy is above everything else
Why do we want to establish a brand, the purpose is to distinguish it from the rivals. For a very simple example, why a LEE jeans should sell five or six hundred or even thousands, while a common brand can only sell more than one hundred. Even lower, this is the effect of the brand. Throughout the current LED lighting industry, we think that there are several well-known LED light brands, there are several LED brand consumers can call out, I can even pessimistic predictions, may not have one. This shows that many LED companies are not aware of the importance of the brand effect, or that they do not know how to shape a brand, especially small and medium-sized enterprises, may only survive in the fierce competition, have no time to see The road behind!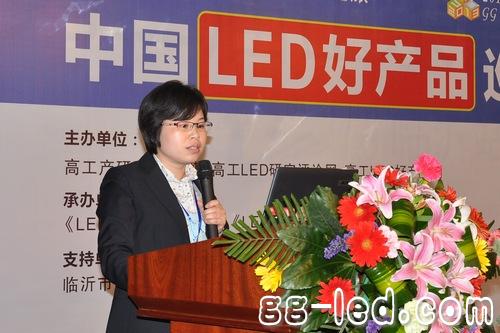 Jiangxi Lianchuang Optoelectronics Sales Manager Wang Shizhen
Leading the four resources integration
Although it will take time for LEDs to completely replace existing energy-saving lamps, it has also created a leading edge for some companies with technological advantages. From the perspective of competition, they have "complete product lines" and "technologies" in the LED field. Enterprises with "power", "technical partners" and "solutions for multiple application environments" will surely lead the way in LED indoor lighting.
At present, the indoor lighting field can accept LED consumer groups, mainly high-end projects, such as star-rated hotels, villas, high-end clubs, etc. These groups can be the forerunners of indoor lighting LED applications, and at the same time, in the field of designers, LED The promotion is one of the best ways. Marketers and regional agents at all levels should take advantage of this opportunity to promote LED products.

Zhang Hu, Deputy General Manager of Zhuhai Broadcasting Lighting Marketing
LEDs are seen as long-term consumer goods
In the short term, LED lighting is in the early stage of penetration, and the price is still the biggest constraint to the promotion. Therefore, it is necessary to reduce the price to achieve the penetration rate. It is generally believed that it is not necessary to maximize the performance of the lamp life, but to achieve the standard, and to minimize the cost, because in the ever-changing stage of technology, the average consumer does not need a lamp that does not change for 10 years.
In the long run, LED lighting consumption attributes determine the importance of lighting brands. Life expectancy is significantly better than traditional products is one of the biggest advantages of LED lamps. With the continuous advancement of technology, there is still much room for improvement in the overall performance and system technology of LED lamps. Under this trend, LED lighting will gradually reflect the consumption attributes of long-cycle products. The more mature the technology, the more prominent this feature will be. Long-cycle product consumption has high requirements for brand and quality.

Military battery has a wide application on some high-tech euquipment including military communications equipment, submarine, drone , warship, government and so on .
The design for Military Battery Pack is more strict than normal lithium or Lipo Battery packs ,because it must meet some tough requirements as ;
1, high-level safety : military Lithium Battery was demanded to provide high-level safety and will not cause any death or accident with High intensity impact and and hit.
2, high reliability: the Military Battery must be reliable and could not causing any problems to the equipments during operating .
3, High environmental adaptability: the military Battery Pack is demanded to use in different temperature ,air pressure and other enviornmental condition.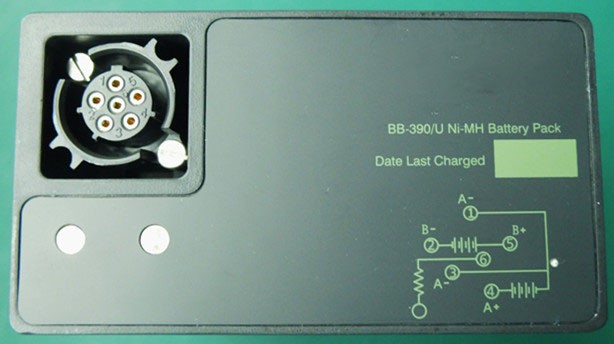 Military Batteries : Ni-Mh Battery Pack BB-390/U
Besides ,the military always have a strict standard on low power self-consuming and deep life cycles .so these above standard has made it special from the other Lithium Battery Pack or other battery packs which applied to life .
Military Batteries
Military Batteries,Military Battery,Military Vehicle Battery,Military Solar Battery
YFJ TECHNOLOGY (HK) CO.,LIMITED , http://www.yfjpower.com