Talk about video on demand which strong
After decades of development, in addition to changes in the form of television, the functional innovation is also increasing, among which, the addition of intelligent applications is the most concern for consumers. Due to its powerful video-on-demand function, smart TVs have grown rapidly in market sales. When it comes to video-on-demand, it is necessary to introduce the seven licensees that exist in China like "God". It is understood that whether it is a smart TV or a smart box with video-on-demand, all of them rely on these seven license plates without exception. Business. So, who are the seven major license providers? The following author will give you a detailed overview of popularization.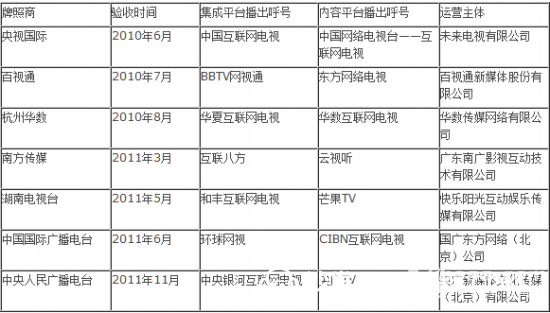 Future Television (ICNTV)
Future TV is operated by a joint venture between CCTV International and Tencent and Sino Aeronautics. The main content of the future TV comes from CCTV, and it is exclusive CCTV quality resources, CCTV has 1.5 million hours of excellent video library, covering 24 hours of news, CCTV exclusive sports events, CCTV synchronized hit drama, CCTV fine columns, CCTV big production Documentary films, diversified educational resources and other six aspects. Other content providers for TVs in the future include LeTV and PPTV.
BesTV
BesTV is the leading domestic new media audiovisual business operator and service provider. It is a joint venture between Shanghai Media Group (SMG) and Tsinghua Tongfang Stock Company. Its core content is NBA, movies, TV shows, news. The featured content is children's, finance, and documentary. Currently working with content providers are SONY, Warner, Universal, Disney, Fox, Paramount, Universal, Huayi Brothers, Hong Kong ATV, South Korea CJ, Shangying Group, DISCOVERY, NGC National Geographic, BBC, NHK and so on.
China TV
Huada is the nation's largest operator and provider of integrated digital content for interactive TV, 3G mobile TV and Internet TV. It has established long-term strategic cooperative relationships with more than 300 well-known content providers and producers at home and abroad, and has built up the largest library of digital program content media in China. Content covers theater lineups, hit series, news, entertainment, columns, sports and more. The introduction of Hua Shu's TV series accounts for two-thirds of the country's hit dramas, and the introduction of popular cinema movies. TV programs provide more coverage, covering television interviews, entertainment and entertainment, law and political views, and exploration of facts. News and sports are also abundant. Sports include the Premier League, Serie A, Bundesliga, boxing, NBA, CBA and so on.
Mango TV
Mango TV is operated by Hunan Happy Sunshine Interactive Entertainment Media Co., Ltd., a wholly-owned new media company that Hunan Satellite TV is committed to developing online television services. Some time ago, Hunan Satellite TV reclaimed the Internet copyright of all home-made programs. Therefore, the content of Mango TV mainly came from Hunan Satellite TV. The content included television dramas, variety shows, movies, music, documentaries, cartoons, lifestyles, news, and other content providers. , new popular, Phoenix entertainment, pplive and so on.
China International Broadcasting and Television Station (CIBN)
The China International Broadcasting and Television Network (CIBN) is the new international media platform for China Radio International to launch. CIBN is operated exclusively by Yangguang New Media Media Co., Ltd. and covers both mainland China and North America. Its content providers mainly include BesTV, ICNTV, iQIYI, PPTV, DOX Multi-Visual, Chinese Food Channel, T&D, Xiangjiang Culture, CRIENGLISH, Tiantong, Jiangtong Animation, and Xuesi Online School. Content covers news, film and television, open class, life, parent-child and other major aspects.
Yangguang Galaxy (GITV)
Galaxy Internet TV Co., Ltd. is a central media company owned by the Central People's Broadcasting Corporation. It has established a joint venture company with Jiangsu Radio and TV General Administration and Ichiyi Technology Co., Ltd. to operate. Its content providers mainly come from Jiangsu TV stations and iQiyi, and they cover TV dramas, movies, variety shows, entertainment, music, animation, life, records, funny, sports and education.
Southern Media Interconnection (Cloud Audio)
The connected Octagon Cloud Audiovisual is operated by Guangdong Southern Media Technology Development Co., Ltd., and the connected Octagon Cloud Audiovisual VOD on demand service includes two major audiovisual service channels, "Movie" and "TV Drama". The content providers are from Hollywood, Sony Pictures Entertainment and Warner Brothers. Entertainment company, Paramount Pictures, South Korea MBC Television, Hong Kong Yuya Film Company, Sunny Films, Jiahe Film Company, Xingye Film Company, Sun Film Company, Oriental Film Company, Mingwei Film Company and Mainland China The major top film production agencies. Other on-demand content is reflected in television viewing.
Through the introduction, I believe we have already got some understanding of these seven licensees. Then in the coming time, we will come and talk about what smart TVs that consumers are paying attention to rely on these seven licensees.
Why are they so sought after by users:
CANTV V50 Watch TV V Series Installation Method
As a high-quality LCD TV, the image quality is naturally an important reference for the first reference, still see the CANTV V50 main ultra-high image quality, ultra high-definition 4K panel can increase the capture of the screen in detail, powerful video on demand function Is to meet consumer demand for video use. But from the point of view of the product's performance and functionality, it is in line with a product with both performance and functionality.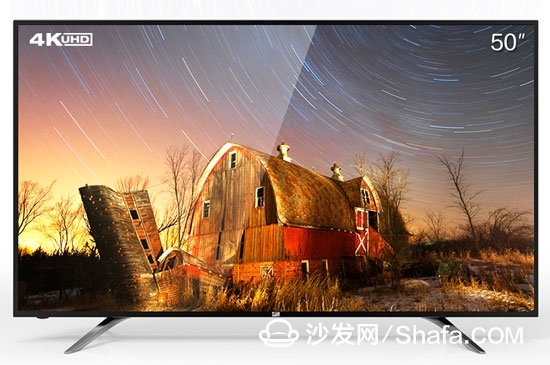 As a smart TV hardware configuration is also an important reference, see CANTV V50 is using the MSD6A828 CPU performance is excellent, with 2GRAM is very good. It is worth noting that, in terms of content, it is still relying on CIBN licenses, and it has a state-owned asset background. All resources are genuine resources. It is the most formal smart TV brand. Popular content such as live broadcasts, variety shows, movies, and TV shows are broadcast. In the case of abundant resources, it is more formal than other platforms.
Can still see CANTV V50 picture quality has obvious advantages, rich and formal content, won the pursuit of young consumers, if you pay special attention to the product's video on demand content, I believe that watching CANTV V50 will not let you down.
Cool open 50A2 Cool TV 50A2 installation method
Cool open 50A2 is a 4K smart TV, slim body design leads fashion, 9.9mm slim screen display better picture. The rich online video makes this TV the first choice for video enthusiasts, and comes with a two-year VIP for you to watch cool videos.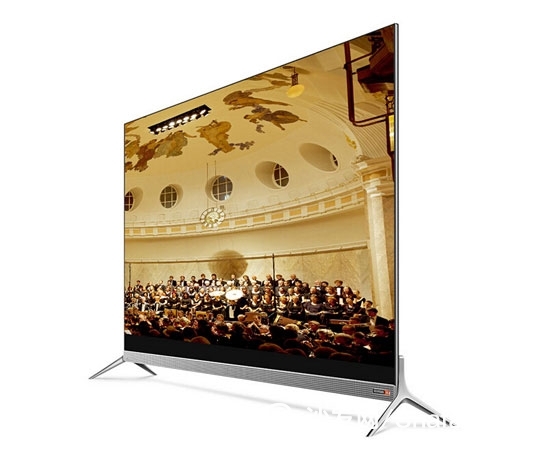 Cool open 50A2 TV
In order to meet the needs of most users watching videos on smart TVs, Coolopen 50A2 is specially accompanied by two years of VIP premium video members. The video content is a collection of high-definition video content resources aggregated by many content service platforms such as CCTV, Jiangsu Internet TV and Movie Network, and the massive video resources of large content allow you to enjoy high-end content.
To see if the content of a smart TV is rich in video content, the first thing to pay attention to is the update rate of the latest movie and video. This cool open 50A2 will be the latest movie in the movie, so that you can see the latest big movie without going to the movie theater. Clear picture and excellent sound effects, that feeling, tried to know how cool. To meet users with different tastes, Coocaa 50A2 has also specially joined the super network drama platform, VIP members chase drama first look, do not wait, less advertising, exclusive to tell the channel to see 4K not Caton, want to see what to see, save and save heart.
Cool open 50A2 online video function is relatively more complete, not only intimate with VIP features, allowing you to easily follow the latest and most full movie theaters, film and television drama, the development of the network drama also meets the increasingly diverse needs of users, Refreshing and less advertising design is even more painful for video sites, allowing users to watch videos more refreshingly.
Le Vision 4 X55 Curved
As the company's flagship product, LeTV 4 X55 Curved has an elegant curved body, 4K ultra-high resolution, giving users a stunning family viewing experience. The rich and varied video content is the biggest selling point of the product. Many new movies and TV dramas start off by attracting consumers' appetites. If you have an exceptional preference for on-demand movies and TV shows, it is believed that LeTV 4 X55 Curved will meet your needs.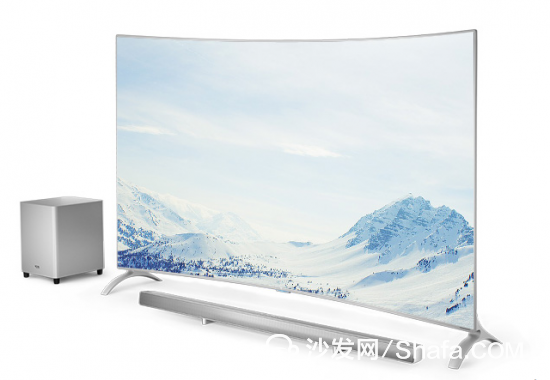 LeTV 4 X55 Curved TV
LeTV 4 X55 Curved TV black body lines elegant fashion, simple 10.5mm thickness of the fuselage, ultra-narrow metal frame reflects the quality of Seiko, cloud leopard base line stretch, but also highlight the overall beauty of the TV. It uses an HDR 55 吋 4K curved screen, 4000R gold curvature design, advanced color processing technology, 120Hz MEMC dynamic image processing technology, so that the screen's color layering is stronger, clear and vivid to show every detail.
LeTV 4 X55 Curved TV speaker equipment and screen separation, with a separate design of smart home center, support for DTS HD decoding, Manhakadun sound enhancement algorithm allows it to have comparable to 5.1-channel home theater effects, audio bandwidth, loudness, Distortion, timbre and other aspects of performance are even better. The treble is bright, the midrange is accurate, and the timbre is harmonious and natural. Independent Bluetooth speaker, you can connect to mobile phones, watch movies and listen to songs more convenient.
EUI 5.8 smart platform is built inside. Focus service is at your fingertips. It provides operation services such as game desktop, shopping desktop, children's desktop, LIVE desktop, and supports intelligent interactive functions such as super voice and mobile phone remote control. LIVE has hundreds of carousel channels, providing users with a large number of film and television drama resources, a variety of high-definition video for everyone to enjoy.
LeTV 4 X55 Curved TV has content resources that other competitors can't match. In addition to self-produced dramas and popular movie and TV dramas, the addition of numerous F1 and football matches is a product that consumers can hardly put down.
TCL L55C1-SCUD
TCL L55C1-SCUD TV has a charming black crystal screen, the body atmosphere is noble, elegant and extraordinary. Ultra HD 4K resolution can provide users with more clear and vivid image quality, allowing users to enjoy high-quality family viewing fun.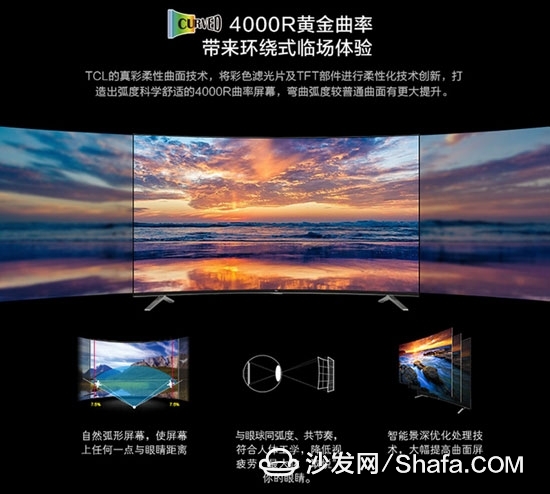 TCL L55C1-SCUD TV
TCL L55C1-SCUD TV is a light luxury black crystal curved screen, overall enhance the living room decoration taste, body thickness of 5.9mm, slim and stylish, on the desktop or hanging up is a good choice, will not take too much Space. Using HDR high dynamic display technology, it has more advantages in color optimization and brings delicate picture quality.
TCL L55C1-SCUD TV has a relatively rich entertainment features, is a more comprehensive home entertainment platform. It has prepared a massive amount of video resources for viewers, equipped with Tencent video applications, constantly updated content on various types of hit movies, televisions, variety shows, and many other live events for everyone to choose. "C Sports" fitness application provides users with a scientific fitness program guide, so that everyone can enjoy the guidance of a fitness instructor without leaving home.
TCL L55C1-SCUD TV has a light luxury black crystal screen design, bring high-definition picture quality display, it is also equipped with Tencent video, can bring you a huge amount of film and television drama resources to meet everyone's daily viewing requirements. In addition, it is also equipped with "C Sports" and other very practical applications to bring smart home experience to users.
Smart TV/box information can focus on smart TV information network sofa butler (http://), China's influential TV box and smart TV website, providing information, communication, TV boxes, smart TVs, smart TV software, etc. Answering questions.
Thermoplastic Elastomer Stem Caster
Thermoplastic Elastomer Stem Caster series , as a professional Chinese caster manufacturer ,with rich R&D experience , which enable us to customize according to client's request , Size of thread stem ,top plate wheel material , type of brake , just let me know what you want , Rich industrial caster series , various from rigid wheel caster , swivel caster and brake caster , full size series make us become one-stop caster services center for you .
Thermoplastic Elastomer Stem Caster,Elastic Rubber Casters,Industrial Threaded Stem Caster,Threaded Stem Industrial Casters
Zhejiang Lingda Caster Co., Ltd , https://www.ldcaster.com