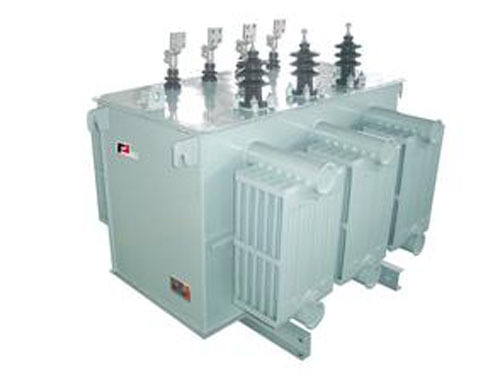 Miniaturization is a major trend in modern industrial products. The volume and weight of various electronic devices and information devices are continuously shrinking. The field of electrical equipment is no exception in this environment. Transformers are taking the road of miniaturization.

Traditional electronic transformers are large in size and heavy in weight. Today, household appliances and electronic equipment continue to develop. The demand for low-voltage electronic transformers in the market is increasing day by day. How the transformer market pushes transformers to become lighter, thinner, and smaller. The important thing is that with the changes in the performance of the complete machine, electronic transformer products will be driven to the development of new types of transformers with high frequency, low loss, surface mount, new materials, and new structures.

Micro-transformers use the principle of electromagnetic induction to transfer electrical energy between two circuits, consisting of a core and windings. Compared with conventional transformers, the core size is greatly reduced, and the ratio of sectional area to height is greater. The windings of the microtransformer consist of folded copper foil, printed copper traces on the printed circuit board, or copper lines deposited directly on the magnetic film. Micro-transformers have the advantages of high power density, high efficiency, low leakage inductance, good heat dissipation, and low cost.

High-frequency, low-loss, small-size, and low-cost power transformers are the best-selling products on the market today. With the trend of ultra-large-scale circuit and system integration, miniaturization of components, and high-density PCB surface mounting, the market continues to heat up the demand for miniaturization of electronic transformers. With the continuous application of new materials and new processes, domestic transformer manufacturers continue to develop and develop transformers in various structural forms to meet the needs of different market applications.

EN: AC220-240V/50Hz, 1000W/2000W Heat setting
US: AC120V/60Hz, 750W/1500W Heat setting
LED lights
one door open
Adjustable flame brightness
Remote control for choice(on/off,heating 1 and heating2)
The origin of the fireplace can be traced back to the time when mankind has just moved into the cave when using the "fire pond" lighting, heating, barbecue food. With the development of productive forces, lighting, heating, barbecue food these three functions gradually evolved and separated.
Fireplaces become dedicated heating equipment: the development of the times, to the fireplace has brought new changes. Morphologically speaking, the fireplace from the traditional firewood fireplace, gas fireplace, charcoal fireplace, etc., and then derived a new category: electric fireplace.
Electric fireplace is a reference to the European classical fireplace production process and modern acoustics principle, so that the traditional fireplace in the design has been greatly improved, in the elegant yet created a green and more bruised real wood burning effect.


Electric Fireplace
Electric Fireplace, European Style Electric Fireplace, LED Fake Flame Electric Fireplace, Wall Mounted Electric Fireplaces
Ningbo APG Machine(appliance)Co.,Ltd , http://www.apgelectrical.com