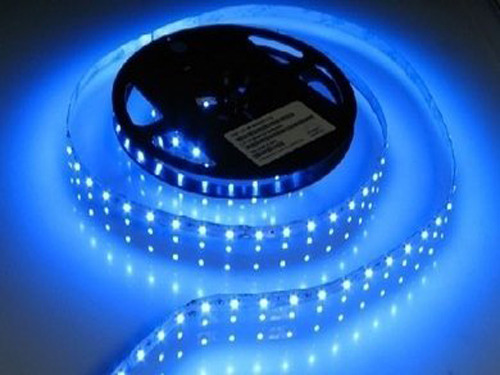 OFweek Semiconductor Lighting Network News With the development of technology and market, China's LED display industry will gradually increase in the adjustment and a reasonable division of labor to form a new industry structure. In the overall industry chain, the formation of leading LED device manufacturers and the formation of key enterprises that display product production will redefine the division of labor in the upstream and downstream industries, highlighting the specialization of division of labor and collaboration. In 2014, it was an extremely strong year for LED displays. How companies self-breakthrough and based on the market became the key to development.

LED display screen financing for SMEs

Most LED display screens are small and medium-sized enterprises. Cash flow and collateral are difficult to pass the bank loan review. If you use a guarantee company or a small loan company to indirectly obtain bank funds, you are forced to accept even more stringent requirements from the bank. Finance financing and operational risks. In order to maintain operations, companies can only lend money to customers, and then rely on credit to credit suppliers. Once the company's sales market is unstable or profit margins decline, product quality can not meet customer requirements, suppliers will repay the company's ability and credit Shake, on the one hand out of stock, on the other hand run, the company will soon collapse. Looking back on the history of the collapse of LED displays, we can find that not only billions of light, vision, Haobo Optoelectronics, and big eyes are the reasons for the collapse of all 100 million yuan enterprises.

Moderate use of financial leverage in the health of the entire industry will help some companies that lack capital to start smoothly. However, in the current business environment, due to the opaque information of both supply and demand, companies lending money to customers is no doubt using today to gamble tomorrow. With Shenzhen Everlight, Vision Co., and Haobo Optoelectronics, many LED display companies are now concerned about the financial health of the company and are no longer blindly paying for sales.

In 2013, it was an extremely strong year for LED displays. In that case, naturally, it was inseparable from the collapse of companies. Following the vision, big vision, and Haobo Optoelectronics, Shenzhen Everlight Technology Co., Ltd. has become another closed LED display company in Shenzhen. Lessons from the past, the teacher of the future. The analysis of several companies that have collapsed has resulted in similar conclusions: price wars, triangular debt, and homogenization of products are the three main reasons for the collapse of these companies.

In view of the difficulty of financing for LED display companies, some companies, banks, and government agencies have also made some attempts to address this problem: Some companies are preparing to establish an information sharing platform to blacklist some untrustworthy customers and control risks. Some banks cooperated with the B2B website to innovate in the financial model. The specific model is: the B2B industry website that is familiar with the operating conditions of the company as a third party, recommends SMEs with loan needs, and then the bank will grant loans to the enterprises according to the specific circumstances of cooperation between the SMEs and the B2B website; the state will provide financing for the high-tech enterprises. Problems, the introduction of the "new three board", only to meet the prominent main business, corporate governance structure, operating conditions and other criteria of the LED display companies can apply for the "new three board" listing.

How to break through the bottlen

Create a breakthrough breakthrough

LED companies do not have to be comprehensive in their products and everything is complete. They must form their own unique style and characteristics of products, through the use of one or two high-quality products to drive sales of other products. The characteristics of the lighting industry Even if the lamps and lanterns will be applied to all walks of life, but the different application fields have different requirements for the lamps, even if the same field, different lighting needs the type and parameters of the lamps are not the same. Therefore, if an enterprise wants to cover all types of lamps, it will inevitably decentralize the company's focus, it is difficult to make a fine product, it is difficult to form their own unique competitiveness in a certain area. Alibaba's successful experience is very convincing. Alibaba focused on the two popular brands, Tmall and Taobao, and then became bigger and stronger in the market and achieved great success. After all, the most important thing is that the product positioning must be accurate. Accurate product positioning can improve market competitiveness.

With the help of the "giant" on the shoulder

Some experts have suggested that small and medium-sized enterprises can provide supporting services for large companies and big brands and provide OEM and ODM services through the "parasitic" approach. SMEs can strengthen their supporting capabilities, fight for orders from large companies, rely on "big trees" to develop, seek protection for umbrellas, and stabilize sales performance to ensure survival in the melee. Of course, the leverage of LED companies does not only refer to big brands and big companies. In fact, there are unique advantages in terms of products, channels or technologies, and innovation capabilities. Being able to complement each other or achieve strong alliances as a strategic partner is also a good choice. If the two sides have complementary advantages and reach consensus, there is room for such cooperation.

Focus on talent integration and mergers and acquisitions

The Central Economic Work Conference held at the end of 2012 had proposed "to resolve the contradiction of overcapacity as the focus of next year's work," and proposed to focus on industries such as autos, steel, electronic information, medicine, and agricultural industrialization to promote mergers and acquisitions. In 2013, there have been many cases of mergers and acquisitions in the LED industry. Therefore, the industrial integration in 2014 will surely expand.

What needs to be pointed out is that in mergers and reorganizations, the alliance between several big companies has accelerated the merger and merger trend of the industry. Eliminating and merging outdated production capacity, eliminating the market environment, and forming leading companies with domestic and international competitiveness are the inevitable trends of future industrial development. Fighting and fought in the market where thousands of companies compete, all test the courage and strength of a company. A company can only resist the defeat of other competitors by constantly focusing on talent savings, creating a good R&D environment, and constantly improving and strengthening its own products, and is constantly developing, consolidating, and strengthening in its product areas and markets.
LED illuminated neon Open Sign. Energy efficient, 70% less than traditional neon glass tube. Red outline & blue lighted OPEN sign.
Commercial lighted open sign for spa store, massage store, pool, salon, nail store, beach, club, pharmacy store & retail store. Not only a retro neon open sign, but also a decoration sign for window of café, pub, pizza, bakery & cupcake when neon lights up.
Easy installation. Paste adhesive hook (included) on the window, then hang it by hanging chain (included).
Safety, long lifetime & easy operation. Use UL listed LED neon strip & low voltage DC12V adapter (included), a safe guaranty. No battery & remote controller included which will be out of function when cell battery of remote controller is empty (it`s difficult for a common user to replace the cell battery) or keyboard lost.
A unique sign. It`s a handmade crafts by artist. Each Open Neon Light mounted on acrylic board by hands.
Open Sign
Led Open Sign,Open Sign,Open Neon Light,Neon Light Open Sign
Shenzhen Oleda Technology Co.,Ltd , https://www.baiyangsign.com