As mobile healthcare continues to rise, wearable medical electronics has become one of the hottest industries. At the same time, wearable medical devices with data acquisition and monitoring capabilities have placed new demands on electronic components, and small-volume, low-power, low-cost control and personal application markets have expanded into design bottlenecks. Of course, the services of technology and solutions are also very important, especially for new medical device providers. "For suppliers, changing the original supply and service model is particularly prominent," said Mr. Wang Sheng, Marketing Manager, ADI Asia Pacific.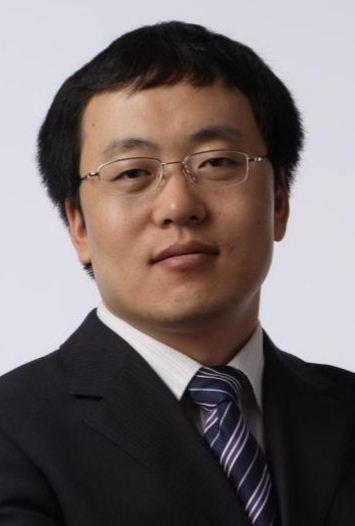 Mr. Wang Sheng, Marketing Manager of ADI Asia Pacific, pointed out, "We have reason to believe that the emergence of wearable medical electronic applications will have a profound impact on our lives in the near future. 2015 must be an important year. There are more and more actual medical electronic products and application cases appearing."
Mr. Wang Sheng pointed out that the biggest difference between mobile medical and traditional medical equipment lies in its size and portability, but mobile does not mean low performance, and it is no longer limited to use in traditional medical institutions. Applications will be transformed according to different life scenarios and application methods. As the diagnostic mobile medical devices continue to mature, devices with personal monitoring and diagnosis and motion monitoring will be better in our lives.
Common needs of wearable medical design
In the field of portable medicine, the common requirements for semiconductors include low power consumption, high integration, small package, and the minimization of the number of peripheral devices. It is easy to use, high reliability requirements, and even special requirements. Medical industry norms, as well as reasonable cost control. In this respect, ADI's technological advantages in system applications not only provide chips, but also for specific applications and products.
ADI's products cover a wide range of applications, but in terms of signal monitoring, ADI can be regarded as the industry's top experts. The most common signs and signals monitoring mainly include sound monitoring, heart rate monitoring, blood pressure monitoring, etc. It is difficult to achieve. It may be counted by photoelectric measurement, physiological potential and temperature. In the interview, Wang Sheng introduced us. ADI's most representative signage signal monitoring solutions.
1. Physiological electromotive force measurement. The ADAS1000 ECG system solution is convenient for displaying the electrode electrocardiogram. It can easily perform thoracic impedance and respiration measurement. It can also support high-speed data channel chip speed detection in the chip pulse detection algorithm.
2. Photoelectric method measures heart rate and blood oxygen content. Using wrist-reflective heart rate measurement, including ambient light, photodiode area, industrial design, motion removal (algorithm), power consumption, and spectroscopy, current modules include red-light green or red-light infrared (ADPD142RG/ADPD142RI) ).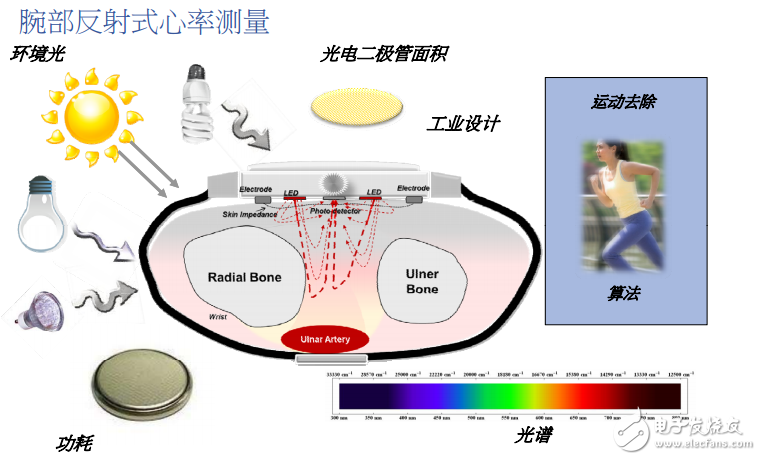 Photoelectric method for measuring heart rate and blood oxygen content
3. Impedance. Wearable sensor fusion, ADuCM350 Meter-on-a-Chip has a software development kit, beautiful human-machine interface, obvious indicators, direct motion monitoring, and a good compatible connection.
4. Exercise. Sensing can monitor accidental falls. As the population ages, it is particularly important to care for the elderly. Sports-type medical monitoring can promote the prevention of accidents. Now there are many consumer product solutions. The ADXL362 is one of the super-energy-using measurement devices. Low power, 3-axis MEMS accelerometer.
5. Temperature. With the integrated digital temperature sensor ADT7320/ADT7420, the performance is further broken, digital temperature sensing has reached a wider market, with higher performance, reducing system power and overall cost.
Play "small" expertise and continue to build high-precision, high-integration routes
Wang Sheng emphasized that small-volume packaging has become an important embodiment of ADI in the field of portable medical products, and reasonable chip cost control has enabled ADI to maintain a clear leading position in the field of portable medical equipment.
Wearable products will continue to maintain strict market requirements in terms of small size and low power consumption. Accuracy and performance improvements and ease of operation will become more important. Of course, wireless interconnection will also be portable medical applications. One of the trends. In response to these market trends, ADI will continue to introduce high-precision, highly integrated signal chain products and power management products for portable applications in terms of power consumption, size and cost.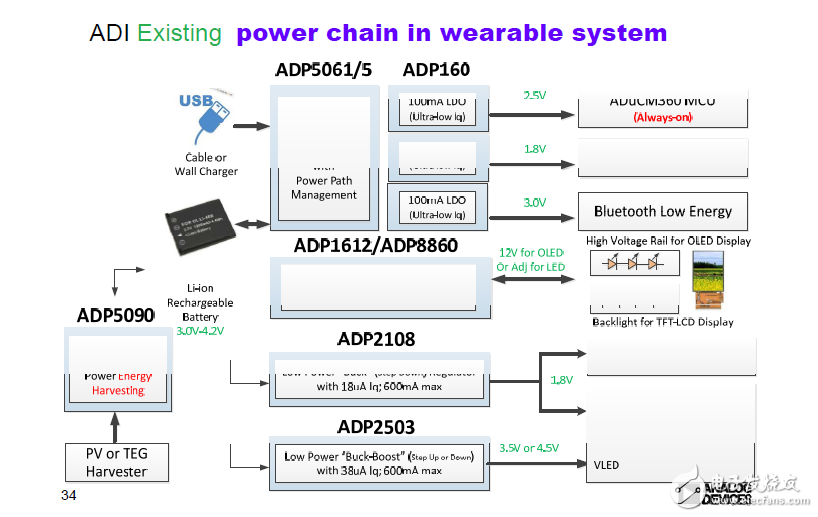 Power Management Products for ADI Portable Applications
In addition to continuing to introduce competitive products, Wang Sheng said that ADI will further increase the system-level reference design project. At the same time, it will continue to increase the local sales and on-site technical support team focusing on supporting medical customers in various regions of the country to provide more on-site direct support to maintain the advantages of ADI's solution design and technical services in the medical field.
Mr. Wang Sheng finally said that wearable medical electronics will undoubtedly become a hot industry in the future. The combination of medical electronics and intelligent terminals has no obstacles from the technical level, and more depends on the choice and innovation of business models.
----------------------------
This article is selected from the latest issue of "Intelligent Hardware Special Issue" by e-fans. Stay tuned for more exciting interviews!
Smart Ceiling Light,Cheap Ceiling Lights,Ultrathin Ceiling Lamp,Ultra Thin Led Lights
Changxing Fanya Lighting Co.,Ltd , https://www.fyledlights.com