12v solar insect lamp base cross 12v solar insect killer 12v solar insect lamp holder, 280v solar insect killer lamp holder, rice field special kill lamp, fruit tree killer lamp, vegetable garden kill lamp, LED violet insect lamp holder, CSW-18 Automatic insecticidal lamp factory direct, horizontal net 12v solar insecticidal lamp, vertical network solar insecticidal lamp, 12v solar insect lamp holder, frequency vibration solar insecticidal lamp, 280v solar insect lamp lamp head, LED violet insect lamp holder, CSW-18 automatic insecticidal lamp, DC insect lamp lampholder, specializes in solar insect lamp lampholders 3JH-D18/D DC insecticidal lamp for frequency vibration solar lamp lampholder special 3JH-D18/D DC insecticide The lamp is a special lamp holder for the frequency-vibration solar insect killer lamp. The whole lamp power is 18w, 12v voltage, light control, rain control, time control, automatic light switch at night, automatic light off at regular time, automatic shutdown in rainy days, automatic overshoot over micro computer Protection System. Rated voltage: 12-220(V) Tube type: White-violet phase-connected LED light source Dimensions: 2.8-3.5(mm) Length: 0.28(mm) The principle and application of the solar-powered insect killer lamp in reference to black light, etc. Experiences, the use of the phototactic wave characteristics of pests, the frequency vibration wave as a new insect trapping insects adult technology applied to pest control equipment, in order to broaden the insect spectrum, the light source uses white and purple LED, increase the type of trapping and killing pests; Using light close distance and long-distance waves to lure the insects' moths, the lamp is equipped with a high-voltage power grid, and the output voltage of the wire is (2200-3000V) DC high voltage to achieve the purpose of killing insect pests to control pests. The lamp uses solar power to generate electricity without Mains electricity, no need to dig hooks. When the natural illuminance value is lower than (2-3) 1x, the system automatically lights up to enter the working state; when the natural illuminance value is greater than 3 1x, the system stops insect killing and enters the charging state under the sun illumination. The Crop Guard Insecticide System is used in a large area of ​​pest control and also as a pest monitoring tool. Applicable places: Can be widely used in agriculture, forestry, vegetables, storage, tea, tobacco, garden orchards, greenhouses, vineyards, wine brewing, urban greening, aquaculture and other applications, (1) vegetable pests: Spodoptera exigua, Spodoptera litura, Plutella xylostella, Vegetable tuber potato tuber moth, plus cicada, auntie; (2) Rice pests: rice bran, leafhopper, rice stem borer, rice borer, rice planthopper, rice leaf roller; (3) Cotton pests: cotton bollworm, tobacco budworm, red bollworm, and bridge-building insects; (The above is detailed information of 12v solar insecticide lamp head cross-net 12v solar insecticide, provided by Jining Haichuan Mining Equipment Co., Ltd. If you have any questions about the information of 12v solar insecticide lamp head cross 12v solar insecticide, please contact the company for further information and get more information about 12v solar insecticide lamp head horizontal mesh 12v solar insecticide. Jining Haichuan Mining Equipment Co., Ltd. (Jining Haichuan industrial and mining equipment Co., Ltd.) is located in the hometown of Confucius and Mencius, the capital of the canal - Jining, where the geographical position is superior, the transportation is convenient, and the mineral resources are abundant. It is one of the nation's civilized coal bases, with Yankuang Group, Jiyuan Mining Group, Zibo Mining, Feicheng Mining, Zaozhuang Mining, Linfen Mining and Xinwen Mining Group, etc. Jining Haichuan Mining Equipment Co., Ltd. is a design and production company. As a professional lighting equipment manufacturer integrating sales and engineering services, in the past ten years, the company has gathered a large number of employees with long working hours and skilled workers. The company's production of street lamps, landscape lamps, and lawn lamps are well received by users, especially the company's design. The production of stainless steel lamps, LED lamps, solar lamps, in the industry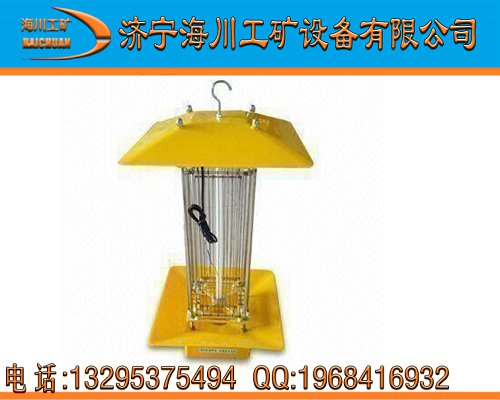 Excellent level.
[Automatic, Convenient] Equipped with an automatic sensor that can spray liquid without touching the dirty hands. This allows quick and easy hand hygiene, prevents cross-infection.
[Transparent Tank] Because it is a transparent liquid tank, you can easily check the remaining amount of the liquid and refill it immediately.
[Adjustable Discharge] 350ml Large volume, applicable to many kinds of liquids. Just press the power button on the top of machine to switch mode what you would like,control the amount ofadjust it according to your preferred discharge rate, and the liquid is not wasted. Since there are two discharge volumes, you can easily switch between them
[Wide Range of Application] In addition to not requiring installation, it also uses infrared guidance, so it can be used in kitchens, nurseries, companies, restaurants, schools, hotels, hospitals and homes. Because there is no need to touch it by hand, it can effectively prevent the spread of colds and cross infection without leaving stains
Automatic Alcohol Dispenser, Infrared Induction Non-Contact Alcohol Sprayer Bottles
Axiswell Technology Co., Ltd , https://www.medhealthycare.com