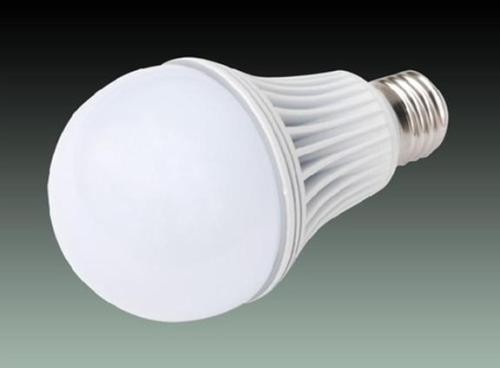 Although the ideal is very full of reality and a sense of bone, the emergence of Makers has brought us closer to ideals. The term "maker" comes from the English word "Maker", that is, people who don't make profits and strive to turn various ideas into reality. The Maker Space is a community platform for creating a combination of creativity, communication, creativity, and the combination of offline and online products, innovation, and friends.

On the afternoon of May 24, the first maker space in the Shandong peninsula started. Benefiting from the maker space support, Qingdao Yi Lian passenger company is dedicated to the wireless intelligent scene lighting system. Through the mobile phone APP, the brightness and color of the smart light bulb are adjusted. Such smart light bulbs have entered the domestic and overseas markets through online stores such as Amazon, Tmall, and JD. Among them, overseas sales accounted for more than 80% of total sales.

The overseas dream of wireless smart bulb Jiang Zhaoning is the beneficiary of the maker culture. The entrepreneur who was in his early thirties resigned two years ago and began to develop intelligent lighting products. He was supported by the incubation of the US hardware startup incubator HAXLR8R last year. Released the first smart lighting product-scene smart light bulb. "The mobile phone can control this kind of smart light bulb through Bluetooth or WIFI, allowing it to become brighter and darker, and switch between various colors." Jiang Zhaoning said: In today's pursuit of quality of life, we create a warm and romantic family life. Scenario smart light bulbs meet people's wishes.

According to statistics, at present, the smart light bulb has tapped the door of European and American markets, and the international market sales accounted for more than 80% of all sales.

A 6-watt smart light bulb is equivalent to the brightness of a conventional incandescent lamp of 50 watts, and its energy-saving effect is significant; its service life is 10 times that of the latter. For a private enterprise with a short startup period, how does Jiang Zhaoning enter the US$35 smart light bulb into the European and American markets?

According to Jiang Zhaoning, the smart light bulb is now more in line with the needs of European and American people. When the project was initially supported by US incubators, the idea of ​​producing products that fit the US consumer market had already taken root.

At present, Jiang Zhaoning adopts a method of manufacturing outsourcing, they are only responsible for research and development and sales, and all of them are available to customers worldwide through Amazon and JD.com and other online stores. First payment, after delivery, this sales model is more appropriate for light-asset private enterprises.

For the rising Chinese market, Jiang Zhaoning hopes to reduce production and R&D costs through large-scale operations and allow more domestic users to use this smart light bulb.

Maker and Maker Space are relied on by Jiang Zhaoning because they can provide them with a steady flow of ideas and provide intellectual support for the company's continuous introduction of new products. "There are many opportunities brought by smart home, and the team strength of more than 20 of us is far from enough. We hope to create a guest space in Qingdao and learn from Qingdao and even the nation's entrepreneurial wisdom to realize the common dream of both parties." Jiang Zhaoning Indicated.
Portable Electric Burner,Electric Cookers,Counter Top Cooking Tools,Electric Iron Burner
Shaoxing Haoda Electrical Appliance Co.,Ltd , https://www.hotplates.nl