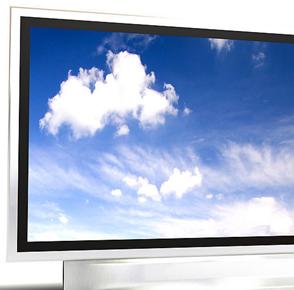 Yesterday, Cui Dongyuan, President of LG Display (LGD) Global Market Promotion, revealed to the reporter of the "First Financial Daily" during the "2014 China Smart TV and Smart Display Summit" that LGD's second OLED (Organic Light Emitting Diode) TV panel production line will be Mass production in the second half of this year, OLED will account for 10% of LGD TV panel shipments next year.

OLED is regarded as the next-generation display technology. Because of its self-luminescence, it is lighter, thinner, more colorful, more flexible, and has no color deterioration than the LCD panel. However, due to the current high prices of OLED TVs, and the continuous improvement in the price/performance ratio of 4K (ultra-high definition) LCD TVs, South Korea's other panel giant, Samsung, has temporarily suspended its expansion plans for OLED TV panels, focusing on 4K in the high-end TV panel space. LCD panel.

Cui Dongyuan told this reporter that in the second half of this year, LG will also launch curved 4K LCD TVs in the Chinese market. With the acceleration of 4K TV's popularity this year, 4K LCD panels are estimated to account for about 20% of LGD panel shipments, and this proportion will increase next year.

So, how does LGD deal with the relationship between OLED panels and 4K LCD panels, and coordinate the promotion of the two? Cui Dongyuan said that 4K LCD TVs are now mainstream products, and OLED TVs are still being cultivated in the market. "In the future, LGD's OLED TV panels will also incorporate 4K and 3D technologies and be globally promoted."

In fact, China is already the world's largest producer and consumer of color TVs. To promote OLED TVs and panels, Cui Dongyuan has come to China many times this year. The more important reason is that in addition to LG, Skyworth, Konka, and Changhong, three Chinese color TV companies, have become the first partners of LGD's OLED TV panels.

This year, "51", Skyworth first put the price of 55-inch OLED TV to the price of 29,999 yuan, which is about half the price of LG, Samsung 55-inch OLED TV. Konka and Changhong also successively sold 55-inch OLED TVs in their flagship stores in Guangzhou, Shenzhen and Shenzhen.

However, compared to the 4K LCD TVs that all Dacai Power Plants have been competing for, the OLED TVs that are still in the promotional period this year are still sounding loud enough. Cui Dongyuan disclosed that this year's National Day, LG TV, Skyworth, Konka, Changhong OLED TV camp will have plans to jointly promote the market.

Previously, plasma (PDP) television technology was once better than liquid crystal, but due to the relatively closed industrial chain, it gradually withdrew from the market. The OLED TV panel is currently only available from LGD. To avoid being trapped in the PDP, Cui Dongyuan stated that "Japan and China's TV companies will be our customers".

Cui Dongyuan disclosed that with the increase in cooperation with manufacturers and sales growth, "the price of OLED TVs will show a declining trend next year." Following the 55-inch OLED TV panels, in the second half of this year, LGD will also launch 65- and 77-inch OLED TV panels.

According to Xie Qinyi, vice president of Display Search in Greater China, LG is more aggressive than Samsung in OLED TVs, but Samsung did not give up and is still developing OLED TVs.

Peng Xiandong, general manager of Zhongye Kang's TV Division, analyzed that LGD's OLED TV panel supply is not very large this year, and it's only about 20,000 units in the Chinese market. 55-inch OLED TV prices fell to 30,000 yuan, consumers who are not sensitive to price are also acceptable, and Samsung recently listed 65-inch 4K curved LCD TV prices of more than 30,000 yuan. "So, OLED TVs are still determined by the supply market."
Digital Timer automatically turns the power of various powered devices on and off according to the time set by the user. The control object can be a street lamp, a neon lamp, an advertising sign lamp, a production device, a broadcast television device, and the like, and all power devices and household appliances that need to be turned on and off periodically. Built-in 1.2V/40mA can be charged, high precision, industrial grade chip, strong anti-interference.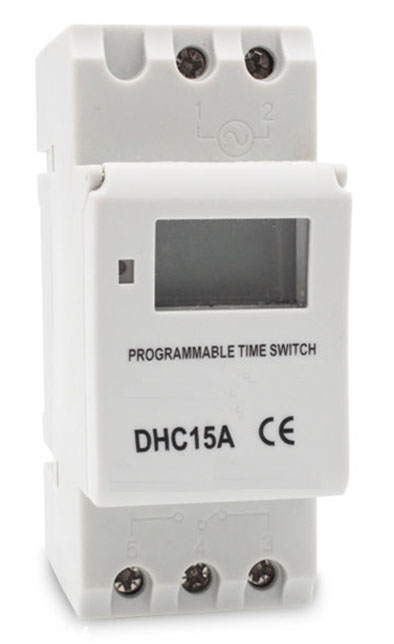 Timer Relays,Time Delay Relay,Digital Timer Switch,24 Hr Timer Relay
Ningbo Bond Industrial Electric Co., Ltd. , https://www.bondelectro.com