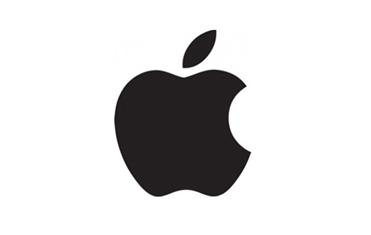 On May 21st, Apple has made a lot of profits in China in the past few years. China has become one of the most profitable areas for Apple. Apple also signed an iPhone vending agreement with China Mobile and will continue to open new retail stores in China.

But a few years ago, Apple had encountered a minor problem in China, and now this problem is getting bigger and bigger. Xiaomi, a private technology company that sells smartphones and tablets, has developed well and has focused on Apple.

The real iPhone killer Xiaomi was founded in 2010 when the company focused on software. Three years ago, Xiaomi started selling Android smart phones. The millet phone runs a modified version of the Android operating system, which is more like iOS 7 than any other version of Android.

In the first quarter of 2014, Xiaomi's market share in China's smartphone market was 10%, second only to Samsung and Lenovo. After catching China Mobile with 781 million subscribers, Apple's share in the Chinese smartphone market reached 9%, ranking behind Xiaomi. Obviously, all the benefits of Apple and Mobile together may not be fully apparent until some time, but so far the cooperation between the two companies has not helped Apple's iPhone sales in China surpass Xiaomi's mobile phone sales.

The problem faced by Apple is not only that Xiaomi's performance in the Chinese smartphone market is better than that, but Xiaomi is not satisfied with it.

In familiar pose, Xiaomi released the first tablet last week. This 7.9-inch device is almost identical to Apple's iPad Mini, and it also has all the iPhone 5c color options. Millet Mi Pad's screen resolution is 2048*1536, which is the same resolution as the iPad Mini Retina Screen. The NVIDIA Tegra K1 processor is also quite good.

High-end parameters, hardware, and software design are not just a gesture of nod to Apple, but they are also launching a very similar device at a price of $240 to $160 less than Apple's lowest-priced iPad Mini to shake Apple fans.

Given Xiaomi's first attempt at tablets, it is still difficult to say how many tablets Xiaomi will sell in China. Although the iPad dominates the Chinese tablet market, low-priced millet devices may be attractive to consumers who want the look and feel of an Apple tablet but cannot afford it.

Summing up Xiaomi's influence on the smartphone and tablet market is currently limited to China, this will prevent the company from causing a greater impact on Apple. However, Chinese consumers have already shown that they will buy a lot of millet equipment. Since Apple will continue to regard the Chinese market as a priority area for development, Xiaomi's growing share of the Chinese smartphone market should be aggravating for Apple investors.

However, apart from the increasingly fierce competition in China, I think that the release of Mi Pad has once again proved that Apple needs to update its products or produce a completely new series of equipment, so that it really out of this kind of competition. A company like Xiaomi who only founded for four years can produce a device that is almost identical to the iPad Mini and runs very good software. This should give Apple the excuse that "it is time for change and development." Alarm bell.
GMSK Radio Modem,High-speed Radio Modem,Long Distance Transmission
Shenzhen PuFang Technology Co., Ltd. , https://www.hytelus.com