Touch technology has become the technology that has the fastest change and the most cutting-edge products differentiated creative design. The promising touch market allows Chinese manufacturers to plan a new pattern, either to expand production capacity, or to merge acquisitions, or to invest in new plants, introduce new production lines, and spare no effort to seize market share. Looking back at 2014, touch sensing has become a red sea. The electronic enthusiast network specially screens your touch sensing channel hot text top20, and sees how the famous factories and enterprises are sailing in the Red Sea.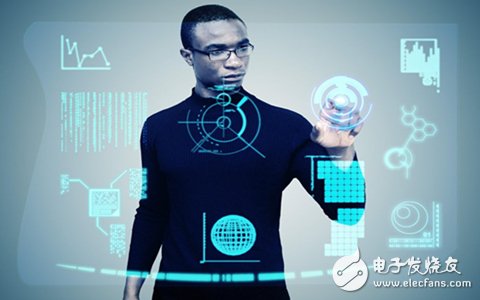 TOP1: Detailed explanation of iWacth or metal mesh touch technology to be used
According to Taiwan media reports, touch panel leader F-TPK (宸鸿) and Japan's photo cooperation nano silver metal mesh technology, won Apple iWatch orders, is expected to mass production at the end of the second quarter.
TOP2: With it, the display becomes an Android tablet in one second!
Recently, we found a magic device called "ZmartframeMax" on the indiegogo crowdfunding platform, which can turn any LCD display into a touch screen display or even a large Android tablet.
TOP3: Biometrics analysis and solutions
Many biometric identification technologies have emerged, such as fingerprint recognition, palm geometry recognition, iris recognition, retina recognition, facial recognition, signature recognition, and voice recognition. However, some of the high-tech biometric identification methods are still in the experimental stage.
TOP4: iPhone 5S has pressure non-Ping camp to grab fingerprint recognition
After Apple (Apple) equipped its fingerprint recognition function in its smartphone iPhone 5s, the non-Ping camp mobile phone factory is also fully following up, making the fingerprint identification market hot.
TOP5: Duntai acquires Xu Yao, what should domestic manufacturers learn?
On April 7, 2014, Duntai announced that it would acquire Xu Wei, a driver IC factory in Taiwan, by way of a share swap. The value of the merger is about 1.8 billion yuan. According to iSuppli Gu Wenjun, Duntai has established a leading position in touch and driver chips after the merger and acquisition. When the domestic touch and drive market develops rapidly, it is worthy of praise.
TOP6: 2014, touch screen manufacturers face life and death
TPK Weihong Optics and Mudong Optoelectronics, the two largest touch screen companies in China, shut down some production lines and factories and sold their equipment and related businesses. Another group of small and medium-sized touch-screen companies have been eliminated in the vicious price war due to overcapacity and inventory fullness, and a new round of mergers and closures has begun in the touch-screen industry.
TOP7: Touch technology evolution touch IC manufacturers emerge
In addition to continuing to be optimistic about the F-class IC design company with the mainland China Blue Ocean as the market, the turnaround of the F-Touch IC design company, which accounts for more than half of the mobile phone market in mainland China, is also worth noting.
TOP8: Samsung's new MWC detonated fingerprint recognition Chinese enterprises preemptive layout
Apple's "heavy gold" exploration in the field of fingerprint identification quickly attracted respondents. Recently, Samsung brought the GALAXY S5 to the World Mobile Communications Conference, once again making fingerprint recognition technology the market's attention.
TOP9: Targeting parity high-profile, Bridge On-cell touch solution outcrop
The Bridge On-cell touch solution is quickly picking up. In order to meet the design requirements of smartphone brand "flat price and high regulation", panel manufacturers such as Samsung Display, AUO, Innolux, Huaying and Shenghua have actively developed more cost-competitive Bridge On-cell. Touch solutions, and is expected to officially mass production in the second half of the year, fearing the development of single-chip glass solutions (OGS) in the mid-to-high-end smartphone market.
TOP10: The main force of biometric identification fingerprint recognition "shows its talents"
Driven by multiple factors such as information security needs, public safety needs, and biometrics standardization, the potential market space for biometrics is accelerating. Fingerprint identification products are currently the most convenient, reliable and cheapest biometric products and thus become the first choice for most SMEs' attendance, and fingerprint recognition has gradually become the standard for portable devices.
TOP11: Graphene smart machine is coming? Samsung and Seoul National University develop mass production technology
Graphene smartphones are coming soon? Samsung Research and Development, Seoul National University announced on the 10th that they have successfully developed a touch screen made of large-scale graphene film and installed it on Samsung Electronics' "Galaxy" smartphone.
TOP12: The fingerprint identification market has been robbed, and domestic ICs have won the first opportunity.
At present, smart phones are equipped with fingerprint recognition functions. From the perspective of security and ease of use, fingerprint recognition will become the best solution for mobile payment. In the context of the development of mobile payment, fingerprint recognition is expected to become the standard function of mobile terminals in the future, and domestic IC manufacturers are also the first to seize opportunities.
TOP13: What about the future car? Atmel showcases touch chip solutions
The concept design of Atmel's center console, which was unveiled at CES this year, was introduced to China. According to the manufacturer, this demo shows how the car's central control may look after 2018. Of course, this cool central control used as a concept display is not a finished product, just for showing if the car manufacturer is willing to use the Atmel touch chip solution. If you can make a central control.
TOP14: 3D hologram technology will become a reality
Researchers at the University of Bristol in the UK have developed a three-dimensional holographic image technology that can be controlled by tactile sensing, which is often used only as a sci-fi element in movies, such as Star Trek. The commander controls the fleet through three-dimensional holograms, which are cool and full.
TOP15: Cypress's new touch screen controller targets emerging large screen market
Cypress Semiconductor Corp. announced today that it will introduce a new TrueTouch® Gen4X touchscreen controller that supports advanced features and large screens at the Mobile World Congress in Barcelona.
TOP16: The era of touch is coming, wearable devices are gradually becoming the direction
The rapid spread of smartphones and tablets has allowed the scale of the touch industry to continue to grow. While actively implementing the industrial layout, touch panel manufacturers have also shifted their development focus to new products and technologies to expand the touch application market.
TOP17: iPhone 6 security hole: Can the fingerprint film be unlocked?
Security Research Labs pointed out in a live video released on Youtube that the fingerprint recognition function on Apple's two new iPhone 6/6 Plus has not been upgraded compared to the previous generation, and fingerprint film can still be used. I lied. '
TOP18: Set up a new generation of touch chips to achieve four technological innovations, aiming at three major fashion applications
The chip design company focusing on flat display technology, Beijing JiChuang North Technology Co., Ltd. has launched a new touch chip with independent intellectual property rights - ICN85 series touch chip, which supports Add-on and In-Cell modules. It meets the needs of users to touch anywhere, anytime, and can maintain precision in a variety of complex applications, and has made significant innovations in noise suppression, frequency hopping, algorithms and power consumption.
TOP19: Qualcomm Toq smart hand performance Cypress TrueTouch controller
Cypress Semiconductor, the market leader in capacitive touch sensing, today announced that TechInsight's Teardown.com found Cypress's TrueTouch® controller to drive the Qualcomm Toque smart watch touchscreen.
TOP20: On-Cell touch panel technology market is difficult to break out
After the panel factory put down the body and cooperated with the touch IC factory to develop the On-Cell touch screen, the technical problems of On-Cell commercialization were temporarily alleviated. Because On-Cell has obvious advantages in structure and optics, it has given the panel factory strong confidence in the previous period. Almost all panel manufacturers have accelerated the development and mass production of On-Cell touch screen. pace.
Parabolic Reflex Reflector,Parabolic Grow Reflector,Aluminum Lamp Reflector,Safety Lighting Covers
Yangzhou Huadong Can Illuminations Mould Manufactory Co., Ltd. , https://www.light-reflectors.com