The ENERGY STAR® logo was created by the Environmental Protection Agency (EPA) and the Department of Energy (DOE) to ensure that the energy efficiency of the listed products meets regulatory requirements. In light of today's market observations and vision for the future, EPA and DOE are actively promoting the ENERGY STAR® program's enhancements, including from January 1, 2011, requiring all new products from manufacturers to participate in the ENERGY STAR® program. The ENERGY STAR logo must be used in order to pass an EPA-recognized CB audit and to complete Qualification Testing based on specific conditions.

In addition to the compliance of energy efficiency specifications, LED luminaires must meet the corresponding safety requirements in order to enter the US market.

US ENERGY STAR® application process (effective date of the process: January 1, 2011)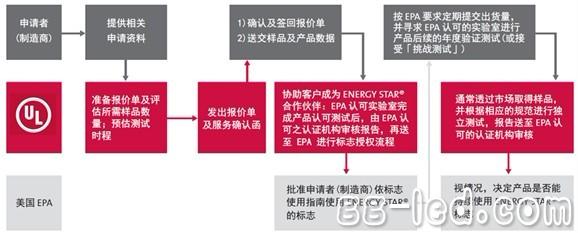 Recent developments in ENERGY STAR® lighting product standards

The development history of the US Energy Star can be divided into LED light source and traditional light source. LED lighting products include LED bulbs and LED lamps. Traditional lighting products include incandescent lamps, HID lamps, fluorescent lamps and compact lamps. Fluorescent bulb.

ENERGY STAR® lighting product standards are currently being integrated. There are four current specifications for luminaires: luminaires, integrated LED bulbs, and compact energy-saving lamps and decorative light strings. These specifications were formulated by the US EPA and DOE respectively. However, due to the shortcomings of non-uniform requirements and limited products, it has not been able to fully meet the needs of the industry for a long time.

Signed here, the current standard will be integrated into three major parts: lamps, household (replacement) bulbs and decorative string lights.

The specific brief description is as follows:
• Compact fluorescent bulb CFL V4.2, effective December 2, 2008.
• LED bulb Integral LED Lamps V1.4, effective August 31, 2010.
• Lamp products (for LED bulbs, and compact fluorescent bulbs) Lamps V1.0 are also under discussion. It is expected to be released in mid-2012. This standard will ban the above CFL V4.2 and Integral LED Lamps V1.4 and merge them into the latest Lamps V1.0.
• Luminaire products (for LED luminaires and luminaires using conventional light sources) Luminaires V1.0, effective October 1, 2011. However, before V1.0 came into effect, it was banned by Luminaires V1.1 on July 1, 2011. Luminaires V1.1 will take effect on April 1, 2012.
• Decorative Light Strings V1.5 is also being updated to ban the V1.4 standard.

Therefore, according to the above development trend, the ENERGY STAR requirements for lighting products will be divided into two sets of requirements: Luminaires and Lamps. Plus a decorative light string with a total of 3 standards.

Indoor Fixed LED Display is easy for installation and dis assembly.The products brings better value in LED Displays field.Fast cooling: excellent heat dissipation performance to protect the module circuit.High refresh rates:With high refresh rates, our products can display flicker-free video images.The High gray level and good color uniformity are available thanks to our brand IC and led lamp.Seamless connection: The aluminum die-casting technology together with the high-precision CNC procession make it reach ±0.05mm seamless assembly.Noiseless:Combined with the noiseless power supply and no fan design,the cabinet is totally silent.Low brightness and high: grayscale:14Bit-16Bit gray scale to bring excellent performance when brightness is reduced to 20%.
It is widely used in shopping mall,advertising,Conference,pubs and other indoor place. Standard module size with aluminum material cabinet.It is convenient for you to replace the parts of the module. High contrast and high gray scale.Small pitches allow you to enjoy high definition pictures and high color fidelity and uniformity.Widely viewing angle: The viewing angle including 140 degree at horizontal line and 140 degree at vertical lines, which provides you a wide range to enjoy the picture.Long life span and low power consumption secure the products high efficiency and practicality. In other words,It makes you save money.High refresh rate guarantee the smooth of the video.
Small pixel pitch series, ultra-high-definition LED Display, high resolution for sophisticated display.Wide range of colors, good color uniformity, no rainbow effect, and strong stability.Die-cast magnesium alloy cabinet, seamless, no border, no size splicing, adjustment accuracy of 0.01mm.Metal cooling structure, magnesium alloy material ensures perfect heat dissipation, no noise, no fan.Suitable for indoor rental and stationary applications, ultra-thin, dual handles and quick-locking devices for easy field installation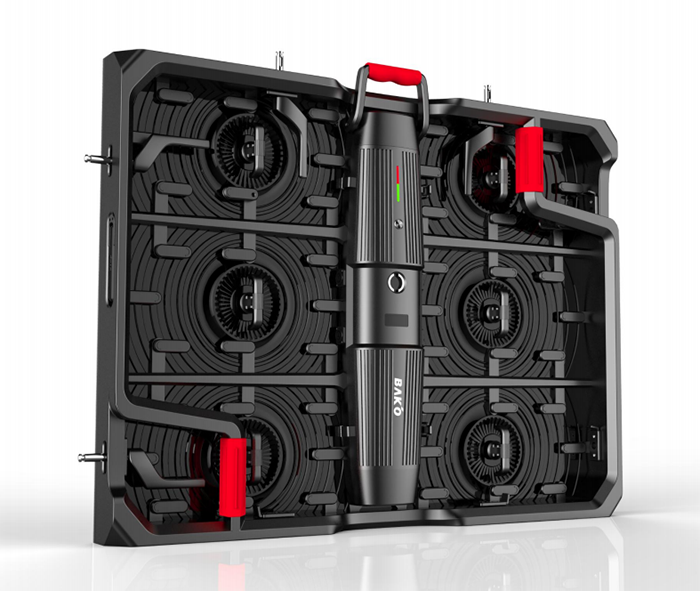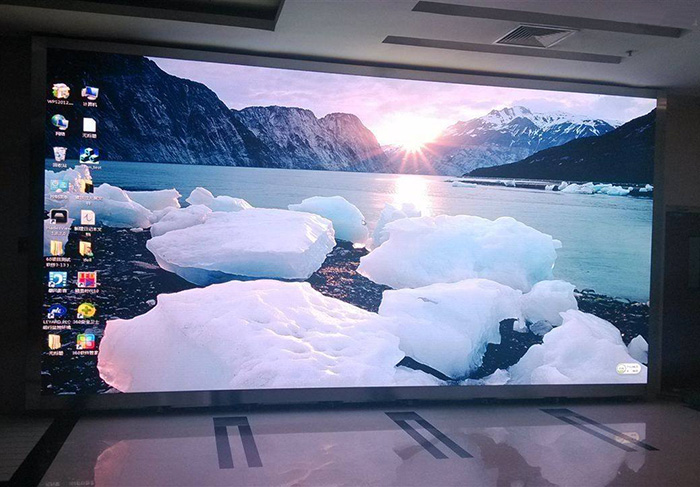 Indoor Fixed Led Display,Indoor Led Display,Indoor Led Screen,Fixed Led Screen Display
Shenzhen Bako Vision Technology Co., Ltd. , http://www.rentalleddisplays.com