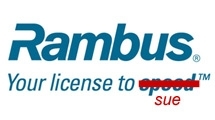 It seems that even the U.S. official agency's Office of Patents and Trademarks (USPTO) is unable to continue the behavior of patent bailout Rambus. Recently, a number of foreign media outlets including BSO reported that the USPTO has abolished three important Rambus patents. Previously, these three patents were used by Rambus to sue NVIDIA, Hynix, HP, and other small and medium-sized companies that use DDR technology. Two of them were declared invalid by the USPTO in September.
These patents played an important role in Rambus's lawsuit against STMicroelectronics, MediaTek, and Broadcom last year, in which Broadcom and Rambus signed a patent licensing agreement, which became an important source of revenue for the company.
Rambus said that "forecast" the company will appeal this decision, but the specific prospects are unknown. It is unclear whether the company had filed a complaint against the patent that was abolished in September last year. However, from the point of view, the success of appealing against the third patent may be very small.
In recent years Rambus has devoted more energy to various lawsuits. The licensing agreement with Broadcom is an example of the company's success, but there are also examples of failure: For example, the company lost the value of Micron/Hynix. The $4 billion lawsuit caused the share price to plummet by 60% overnight.
As for the impact on end consumers, of course, you can imagine that if some Android devices do not have to pay for each tens of dollars of patent fees, the terminal price will be reduced more or less.
Rotary ploughing Cultivator Machine:

This ploughing cultivator is centered on a rotating column and surrounded by ploughing knives. The land ploughed by our machines is very loose, the soil has been improved, fertilizer and soil conservation. Through cultivated land, the surface soil layer of a year is turned to the lower layer, so soil maturation is accelerated, which is conducive to promoting the journey of soil aggregate structure, thickening the living soil layer, deepening the cultivation layer, and increasing the living soil layer.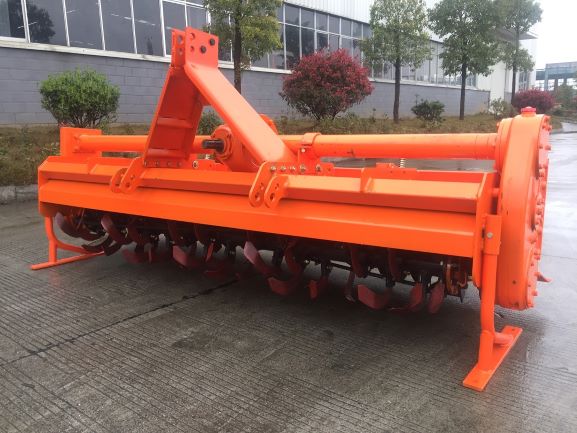 Rotary ploughing Cultivator Machine Technical Parameters:
1. Cutter shaft: single-axis
2. Tilling width: 2000 mm
3. Size: 2250*750*980 mm
4. Rated power: 51.5-65KW
5. Weight: 386KG
Typical Applications: can be worked in paddy field, dryland or hilly ground.
If you have any questions, please contact us directly. Crawler tractor for agriculture are produced by Hunan Nongfu with high quality and good appearance.
welcome you can visit our factory for inquiry, please send mail directly to us.
Rotary ploughing Cultivator Machine
Tiller Cultivator, Small Tractor Cultivator, mini tillage machine, rotary tiller
Hunan NongFu Machinery&Electronic.Co., Ltd. , https://www.nfagmachine.com