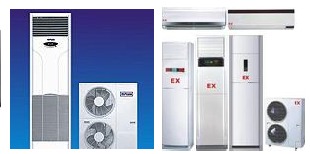 After the energy-saving subsidy policy was over, short-term sales of home appliances had a low point. While the industry has expressed that air-conditioning products may face challenges in the second half of the year due to previous overdraft spending, the nation's continued high-temperature weather "rescue" the air-conditioning industry, and the air-conditioning industry has changed from a "small year" to a "big year" and sales are everywhere. The number soared, and the occurrence of air-conditioner out of stock caused manufacturers to be caught off guard.
Air-conditioning sales burst in the first half

At the just-concluded 2013 (2nd) China (Cixi) Household Appliances Trade Fair and Home Appliance Parts Sourcing Fair, Li Xiancheng, Marketing Director of Airbnb Air Conditioning Division, stated to the HC Power Grid that according to the previous plan, the sales target for this year was 100,000 units, but according to current market sales, the sales of Cambahn air conditioners have reached 120,000 units. At the same time, there have been many cases of out of stock. "I didn't think that this year's weather continued to be so hot for so long. This caused this phenomenon. 100,000 units could not meet our customers. We can only say that we can communicate with customers in detail and we hope our customers can understand." Despite this year's air conditioning The market is booming, but companies still maintain a rational judgment on the growth of the market and do not blindly expand their output. Li Yuancheng stated that Cambene Air Conditioning plans maintain a sustained and healthy development status and will not blindly increase production. The next cold year The production plan is 150,000 sets.
According to figures released by the Ministry of Industry and Information Technology, sales of home air conditioners increased by 3.64% year-on-year from January to June 2013, with sales up 17.1% year-on-year, and profits up 36.2% year-on-year. From the perspective of enterprises, the figures are also very beautiful. Although the first half of the year is the off-season sales of air-conditioning products, due to the pulling effect of energy-saving and benefit-subsidy policies, Oaks air-conditioners increased by nearly 45% year-on-year, and it is expected to hit a revenue of 10 billion in the whole year. According to statistics, the cumulative sales volume of Hisense Air-Conditioning in the first half of 2013 achieved an "explosive increase" of more than 75% year-on-year.
From the 7 market feedback point of view, air-conditioning sales are also letting companies laugh. This is almost predictable. The end of the cold year in 2013 can be described as a perfect ending.
New cold year business layout

After entering the new cold year, various air-conditioning companies have launched new products and laid out the next cold year. Through the new products of major companies, intelligence is the next bright spot for air conditioning. Judging from the products that have been released, Midea continues to expand its capacity on the basis of its success in the "1 kWh a night" air conditioner. Chigo has targeted new products such as smart and health. The new type of Hisense air-conditioning, its independent research and development of PLC intelligent remote control technology applications and more products. Oaks Air Conditioning opened in cold weather continued to emphasize the persistence and implementation of the "quality upgrade" as the core strategy.
The one-night electric air conditioner in the United States can be said to occupy the forefront of all air-conditioner sales charts. Under its strong traction, Midea Air-Conditioner has fully exerted its efforts on the mid- to high-end inverter air conditioner market, and its overall sales performance has been fully enhanced. In the new cold weather of 2014, Midea Air-Condition has expanded its ECO energy-saving series, which consumes electricity as low as "one night and one kWh of electricity", to a total of 16 products in three series, forming a highly competitive, high-end, mid-range and extremely competitive market. Sales portfolio. In terms of functions, the 2014 cold new year also features a number of industry-leading new features and technologies such as high-frequency quick-cooling, fully-closed indoor units, and Internet of Things control. The overall comfort experience of Midea's energy-saving air conditioners has been greatly upgraded.
In terms of specific products, Shigao's opening annual conference released seven major products for the 2014 cold year, namely the 9V Extreme Series, the Cloud Air Conditioning Series, the Health King Series, the Cold and Hot King Series, the All-effective King Series, and the Wellcome King Series. Energy-saving air-conditioning series highlights the highlights of smart, healthy, chilled, and fashionable to meet consumer demand for regionalization and personalization. In addition to the value-added functions such as formaldehyde, PM2.5, and wide voltage, the focus was on high-end products. However, in the 2014 cold year Chigo Air Conditioning, popular products were also applied to these value-added functions.
Uv Air Sterilizer,Uv Light Air Sterilizer,Medical Device Sterilization,Mobile Type Uv Air Sterilizer
Dongguan V1 Environmental Technology Co., Ltd. , https://www.v1airpurifier.com