OLED TV has been recognized as the direction of the development of next-generation color TV. Consumers are no stranger to this technology. Mobile phones have been using OLED screen technology since 2001. Recently, LG and Samsung launched OLED next-generation TV, which attracted a large number of consumers. Attention, what advantages does OLED have over LED or LCD TV? What are the disadvantages of OLED over the latter?
LED technology?
LED is an abbreviation of light-emitting diode. It is a kind of semiconductor component that can make it emit light when it passes through. Although it is not as compact as compact fluorescent lamp and incandescent lamp, it is very bright. But because the volume can't be as small as pixels, they are just used as backlights for LCD TVs.
OLED technology?
OLED is an abbreviation for organic light-emitting diode. It uses a very thin coating of organic materials and a glass substrate. When current passes, the organic material emits light. Compared to LEDs, it can be made very thin, small and flexible. In addition, in an OLED TV, each pixel lamp can be separated from other lamps.
Which is better?
However, in terms of image quality, OLED TV is much better than LED/LCD, but considering image quality is not the only consideration, it is necessary to come to a one-to-one analysis to make a conclusion.

Black expressiveness - OLED wins
The depth, darkness, and blackness of a screen is an important factor in achieving excellent image quality. The deeper the black color, the greater the contrast and richer colors, the more realistic and dazzling visual effects, and the OLED performance is better.
LED TVs use an LED backlight to hide behind the LCD panel. Even with advanced dimming technology, it can't produce surprising black, and there are common local edge leakage phenomena.
This is not the case with OLEDs. If it can't get current, it won't produce any light, but it will turn black.

Brightness - LED / LCD wins
LEDs have some advantages in getting super bright light, OLED TVs can also be bright, but the pixel brightness adjustment you start for a long time not only reduces the pixel unit life, but also is a bit slow when you need to turn black.
Color gamut - OLED wins
Recently produced OLED TVs can cover a wide range of color gamuts, which have advantages over LEDs and LCD TVs. In layman's terms, they can produce more subtle colors in the visible spectrum.
Response time - OLED win
Although LED/LCD has been greatly improved in the past few years, OLED can easily win. The latest OLEDs actually provide the fastest response time and corresponding technology, and the corresponding time can be reduced. Less image motion blur.
The unique acicular radiator,360 degree dissipation small wind resistance. High heat dissipation efficiency ensuring that the LED chip can work for 50000 hours.
Color temperature 3000-6000K
Light≥90LM/W
Matching the 2.3.4 lane,tunnel and Landscape Lamp,floodlight dedicated lens.Ensure that intensity and uniformity.
Glare index Signification reduce the original LED Module size,removal of power supply problems.Low demands for application situation and installation personnel More suitable for the transformation of traditional lamps.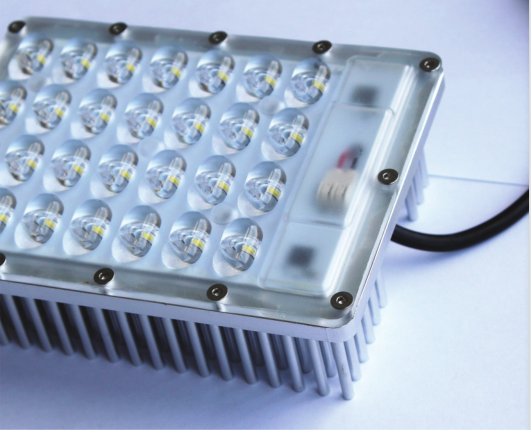 Technical parameters
Power :30W,30W,15W,15W
Structure size: 135×100×40 mm, 208×74×49 mm, 125×58×30mm, 380×40×25mm
Lens size: 135×100 mm, 186×64 mm, 125×58mm, 355×40mm
Input voltage: 220 V, 220 V ,220 V, 220 V
Input current: 0.132 A, 0.132 A ,0.123 A, 0.125 A
Luminous flux: 2760 LM ,2400 LM ,1230 LM ,1300 LM
Light effect: 92 LM/W 80 LM/W 82 LM/W 86 LM/W
Color temperature: 5000 K 5000 K 5000 K 5000 K
Power factor: 0.99 PF 0.98 PF 0.98 PF 0.99 PF
Working temperature: -40+50°C, -40+50°C, -40+50°C ,-40+50°C
Led Module,Led Modules For Signs,Led Module Bulb,Led Modules For Signage
Jiangsu chengxu Electric Group Co., Ltd , https://www.satislighting.com